Tenzing Pacific has been helping individuals & businesses to navigate through the waters of health insurance in South East Asia for the past 8 years.
There are dozens of insurance companies that offer different priced insurance policies in Southeast Asia. However, not all policies are the perfect fit for you, your family, or employees - in case you have a specific problem with your health, you are looking for a suitable employee benefit in your company or you are planning a family, you need to think about the choice twice.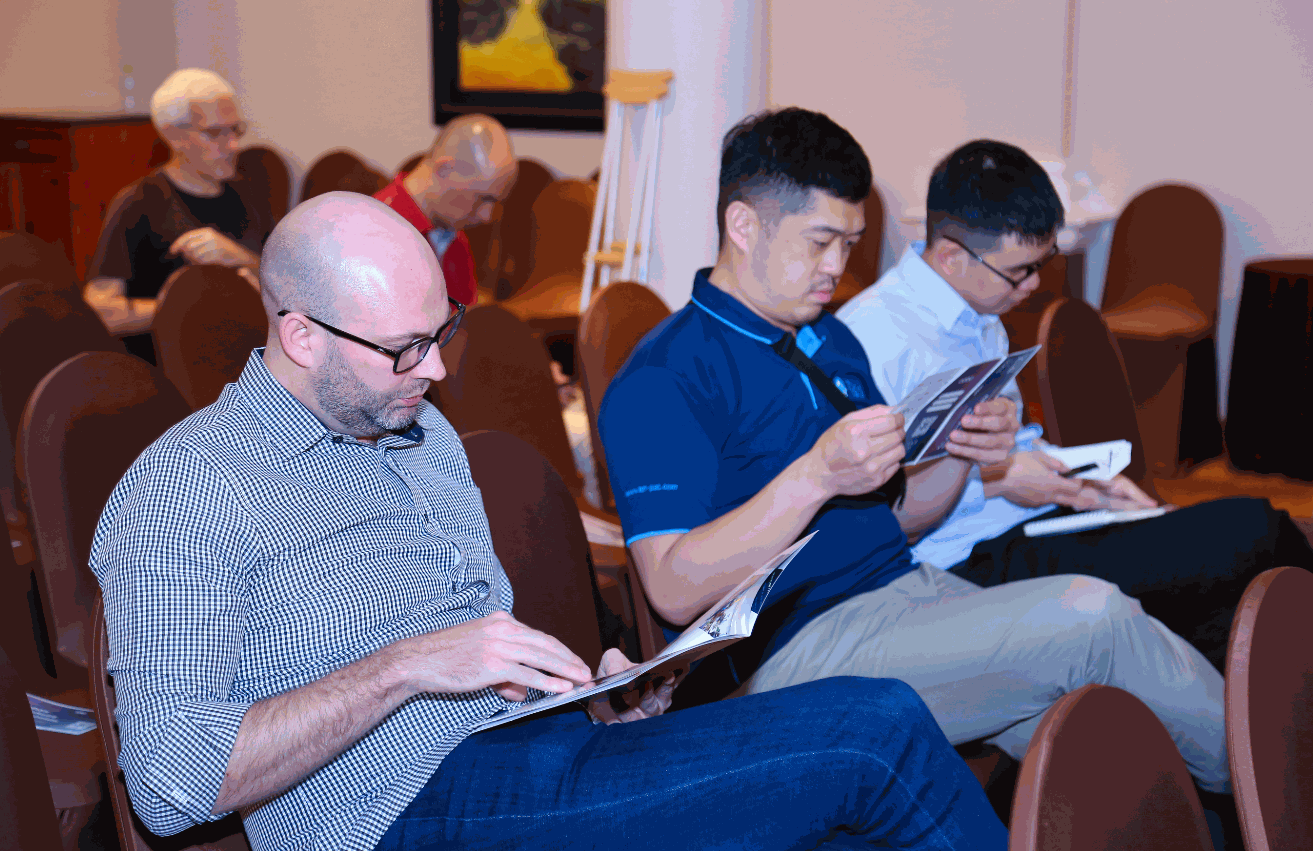 How does the business model work?
As mentioned, the right choice of health or life insurance can be a timely process, and this is where Tenzing Pacific can help their clients. Since they are cooperating with 30+ insurance providers, they have extensive knowledge of available health insurance policies, their conditions, coverage, discount policies, benefits & customer reviews. They can save hours of the time of their customers on research & getting the quotes for specific premiums.
Their support also covers assistance with insurance applications & with the claiming process. And most importantly, the premium (price) you pay through Tenzing is the same as buying the policy through the provider. With any insurance policy, whoever sells the policy earns a commission - be it an employee of the insurance provider, or an independent broker as Tenzing Pacific.
The core of the Tenzing Pacific business is excellent customer service & extensive knowledge in the health insurance industry.
Odoo implementation at Tenzing Pacific
During 2019, Tenzing Pacific switched from 4 standalone systems - Wordpress, HubSpot, Mailchimp & Google Sheets to only one - Odoo.
Website & CRM
Tenzing has been using a website built on Wordpress for several years. The issues with the website were numerous - starting with its instability, but also not being fully integrated with CRM. Even though HubSpot is a very handy CRM system, it is not customizable at all. In an industry that requires collecting specific information about the client (date of birth, nationality, residence country, preferences, health state, family members & their personal info), this process was inaccurate & tedious.
After switching to Odoo, the sales process became streamlined & more efficient. Seconds after the client submits an inquiry, sales responsible gets notified & starts advising on the best health insurance options. And it cannot happen that some important information will not be listed down, as Odoo keeps tracking which information is necessary to be filled in each step of the sales process.
You can check out at the Tenzing Pacific official website created with Odoo.
Automation of the email reminders & newsletters
After Tenzing established a full database with all the information about their clients, such as residencies, purchased policies, renewal dates, payment deadlines, they were able to automate another step in their process. They are now able to keep their clients informed 24/7, be it about their approaching policy expiration, updates about the COVID-19 situation or just wishing them a nice birthday. Every email is personalized but handled automatically by their Odoo.
Insurance policies comparison & quotation tool

Tenzing Pacific cooperates with dozens of insurance providers and selects the most suitable insurance policy from more than 600 options. Not every plan can be used for every client - it always depends on the nationality, residence country, age & several other factors. Some providers even apply discounts for families & businesses.
The complexity of preparing a suitable quotation or even a comparison of different quotes is enormous. It requires both a knowledgeable insurance consultant & a reliable system to find the most suitable option for each client. Luckily, Tenzing Pacific has both & they can prepare personalized insurance quotes within a few minutes.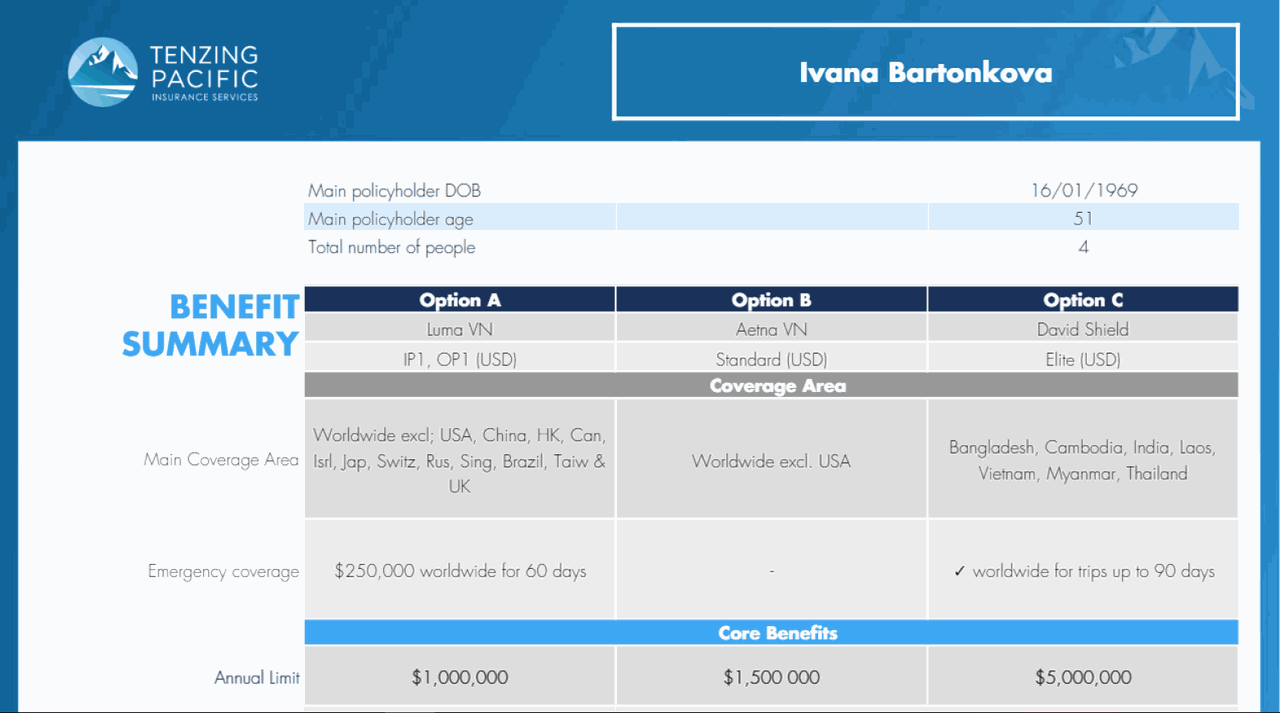 Scaling up with Odoo during COVID-19
Some industries have been experiencing a huge slowdown in their operations during the COVID-19 pandemic, the others, including Tenzing Pacific, experienced big growth in inquiries from their potential customers. Even though employees of Tenzing Pacific have been home working to keep themselves safe during the pandemic, they have been managing all the inquiries, questions & concerns from their clients online, in Odoo.
"We've had over 164 unique new opportunities created in the past 7 days & 232 different quotes made.  Without a system like Odoo, we would not have been able to process this many leads & quotes efficiently. So overall, just thank you guys & Port Cities for the ongoing support."

--- Quinn Miller, Managing Director of Tenzing Pacific Insurance Services
If you want to streamline your processes & handle your business online, book a meeting with one of our Odoo consultants.