Even though 2020 is full of unexpected events that stopped thousands of businesses worldwide, Port Cities is thrilled to announce that this year, we reached another important milestone.
Since 1997, Port Cities has been focusing on building its reputation as one of the best Odoo Partners in Asia, and it was not until recently when our aspiration grew bigger. 
After successful expansions to Mexico, Singapore, and Australia in 2019, we realized that the need for IT SYSTEMS DONE IN THE RIGHT WAY is enormous anywhere in the world. That is why Port Cities is expanding again, this time to Colombia and the UK in 2020.
Strategically located in Colombia's capital, Bogotá, and the UK's second-largest city, Birmingham, our new branches assist businesses and organizations with accelerating their growth, stabilizing and improving their internal processes via ERP implementations. 
Will Johnson and Diego Rodríguez Pabón -- the new branch managers -- are both skilled Odoo consultants with years of experience in business development. Together with their teams, they have been serving our British and Colombian clients since the middle of September 2020.
Both the Colombian and UK branches follow the strict business standards of Port Cities. That's why we can ensure that our clients will be presented with high-quality services, ERP consultations, and tailor-made implementation. 
"It's a privilege to lead Port Cities' expansion into Europe and, after three years in Asia, it's highly rewarding to be working with British enterprises once again. I have a background in manufacturing, global supply chains, outsourcing and after working for two Odoo partners previously, it is a pleasure to work for such a progressive, dynamic, and multicultural business." - Will Johnson - MD Port Cities UK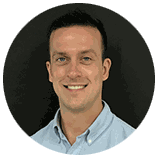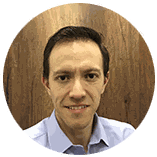 "As a business consultant and startups mentor, I consider Odoo as a great opportunity to support the growth of SMEs and large corporations even during these difficult times. Moreover, I truly believe that even small companies should have access to cutting edge technology to improve and optimize their activities, and we at Port Cities Colombia are thrilled to offer it." - Diego Rodríguez Pabón - MD Port Cities Colombia

Best Odoo Implementation for Your Business

What started as a small branch with a few people is now one of the largest global Odoo partners with 13 branches in 9 countries and four continents. We have implemented more than 350 Odoo solutions. 
Want to implement Odoo in your business? Reach us at any of our branches.