However, it is not the only tough choice you must make, selection of the right implementation partner is often an even more crucial decision.
A good and experienced partner can analyze your needs, prepare your Odoo and train you on how to use it, all within budget and project deadline.
On the other hand, it is difficult to find one, approximately 75 % of all ERP implementations globally fail for various reasons (weak project management, not handling the change management well, not setting clear objectives).
That is why Port Cities prepared a small guide for you on how to choose the right Odoo partner for your company. Be sure to take these 7 criteria into consideration: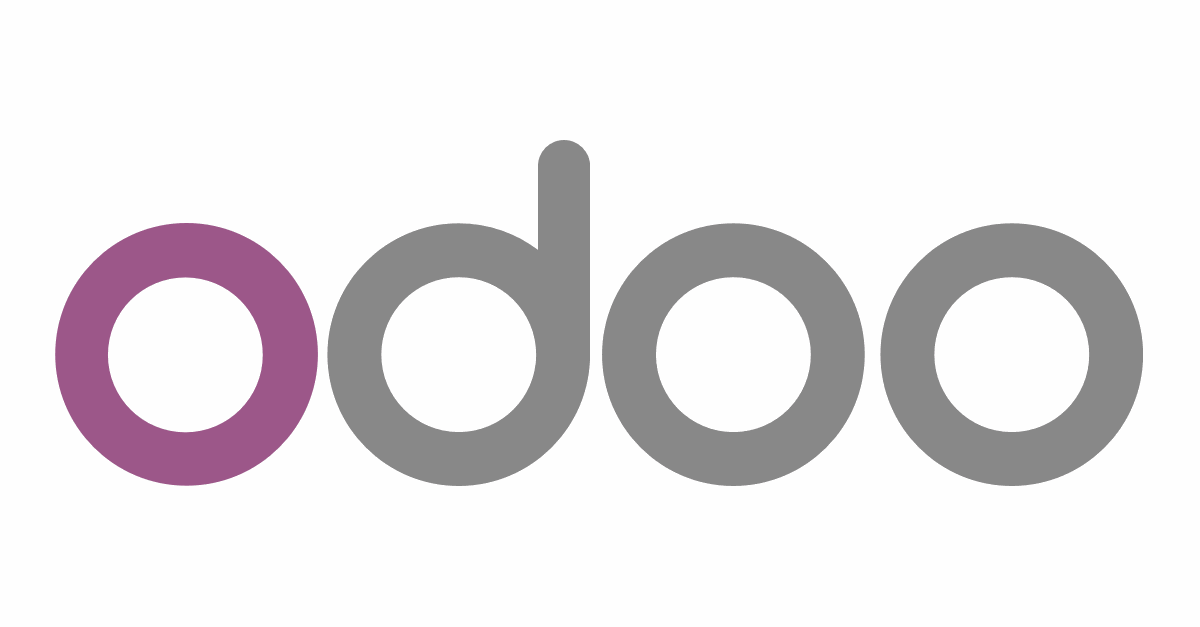 1. Start looking for an official Odoo partner
There are dozens of IT consultants who implement Odoo in many Asian countries, but the number of official Odoo partners is much lower.
The first advantage of official Odoo partners is that they already have extensive experience with Odoo and its implementations and they will be able to support you during your implementation as well.
These partners are regularly communicating with account managers from Odoo, they are well informed about all the latest news about the system and thus the process of possible problem solving is much shorter and more efficient.
Secondly, Odoo wants to cooperate only with well educated and trained partners to ensure the high quality of the service and the system.
From now on, every new Odoo partner must pass the Odoo certification and every existing Odoo partner must pass it until the end of the year 2018. Every year, they must take the certification exam from the latest version of the system to keep the status of the official Odoo partner. This certification proves the deep knowledge of Odoo and all its functionalities.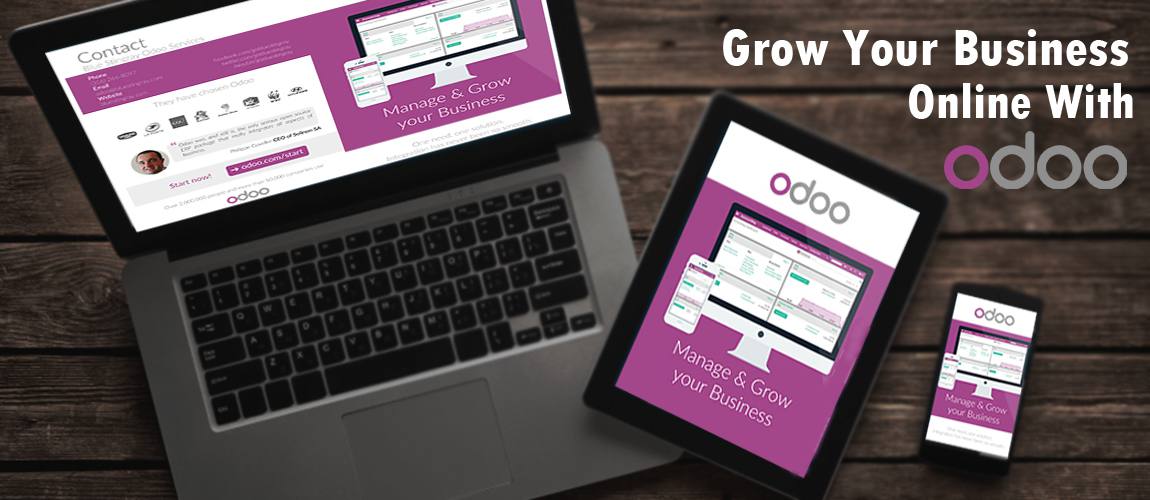 2. Which version of the system does Odoo partner recommend to use?

Odoo is an open-source ERP system and it can be found in 2 versions: free Odoo Community with limited functions and Odoo Enterprise, which is a paid version with the full scope of functionalities.
It is necessary to assess the needs of every and each company to decide, whether Odoo Community is a sufficient solution or the business processes are more complex and Odoo Enterprise is a more suitable solution for them.
Make sure to discuss both possibilities with your vendor. The other criterion to consider is the release date of the system. Imagine that you are buying a new computer and you need a nice and performing machine, which will manage to cover all your needs. You got 2 options to choose from: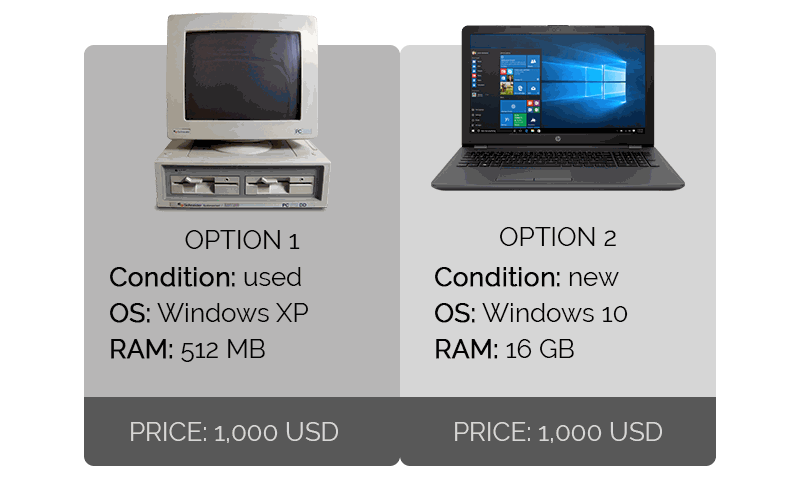 I believe you agree with me, that option 2 is a much better & more reasonable choice. And it is very similar to Odoo.
Every year, Odoo releases a new version of the system which is faster, better, contains new features and modules – and the price for the new version is the same as for the old one!
While choosing your Odoo partner and service provider, make sure that they are implementing just the latest version of the system (currently Odoo 11) to bring to you all the possible benefits.

3. The Partners' Project Methodology
Project methodology usually consists of a set of rules and deliverables, which are followed and delivered during the implementation process.
They are supposed to define how the implementation process will look, to define the milestones, timeline, and budget of your system implementation. The methodology is really important for you as a client because it explains how you will be informed about the progress, when will you pay for the implementation and when can you find out about potential problems.
There are many kinds of project methodologies (the most known are traditional/waterfall methodology and agile methodology), but there is not one which we could say is the best.
Regardless of the type of methodology the partner uses, make sure you know how the following aspects are covered and monitored: Project plan Controlling of budget & progress Documentation of the project Support with the change management.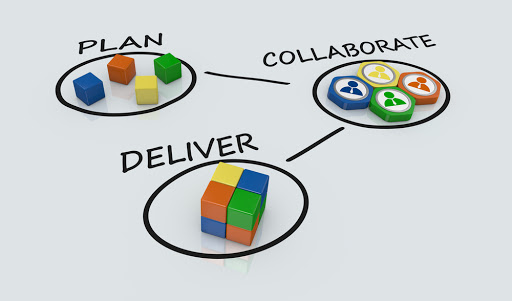 4. Is Communication & Presentation of the Partner matched your demand?
Try to answer the following questions about the service providers you are in touch with:
Does the IT consultant answer your questions quickly, or do you need to wait several days to get your answer?
Is the website well-maintained and working?
Is the consultant interested in knowing your company and problems you are solving, or just offers the ready-made solution without analyzing what your business needs specifically?
The main points you should be focusing on are the consultative approach and professionalism.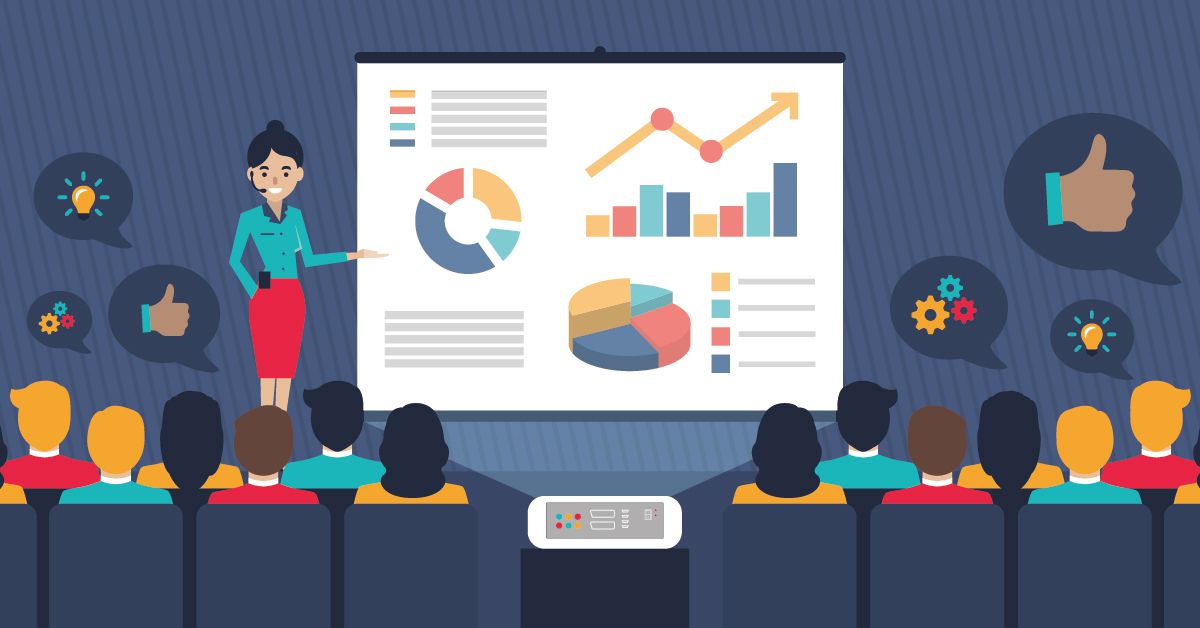 The Consultative approach of that partner
ERP implementation is a complex topic and it requires that the consultant has a deep understanding of your business.
He needs to know the internal processes, your business scope and the problems you are dealing with to be able to propose and design an ideal solution for your company.
If the consultant asks you a lot of questions about your business, it is a good sign showing that he wants to prepare a tailor-made solution for your business, not just a generic one.
Port Cities also recommend you ask your consultant specific questions about your business case, about how specifically would the system help your company achieve its strategies, goals, and vision.
It is necessary to see that the consultant can apply the IT system solution to solve specific issues your company is facing.
The Professionality
Usually, your first touchpoint with a provider is through their website.
If it is easy to navigate there and the products and services are well described, that is a good first sign.
The actual communication with the consultant will reveal more information. Responsiveness, correct usage of language and good formatting of emails & proposals will show you that you can rely on that partner.
Implementation of an ERP system is about collaboration and mutual communication between the client and the vendor, so make sure that your vendor keeps his word and communicates clearly and on time.
5. The previous clients & experience
Good ERP consultants have broad experience with ERP implementations in general, as well as in your industry.
Ask your Odoo partner about their implementations from your industry, how it went, what was the budget and timeline.
Ask about the successful, as well as unsuccessful implementations.
Does the Odoo partner manage to develop custom modules and integrate Odoo with the software you use?
Ask him for examples of integrations and customizations he already delivered to his clients.
Odoo is a powerful system that can handle and digitize business processes of small companies as well as sizable corporations if it is configured, customized and deployed correctly.
For that, you will need an experienced and reliable Odoo partner. We prepared a checklist for you to be sure you did not forget about assessing any important criterion. We wish you a lot of success with your Odoo ERP implementation.
Contact Port Cities for an Odoo demo free trial in just a few minutes!