Two of our youngest branches, Port Cities Australia and Port Cities Americas have respectively become Odoo Gold Partner and Silver Partner, implementing customized Odoo ERP solutions for clients in various industries in competitive markets such as Australia and Latin America. This is fantastic news to end 2020 for Port Cities, a turbulent year for many businesses yet one full of achievements for one of the world's largest Odoo implementation partners. Because of the uncertainty and economic impact resulting from the pandemic, the progress was far from linear, but both divisions came out strong and reached their goals with the commitment to deliver the highest quality of IT services.
Let's look at the journey of how they have solidified their positions as leading Odoo implementation partners in Australia and Latin America.
A story of two ventures
Based in Melbourne, our Australian branch focuses on localizing Odoo for Australian legislation and has extensive knowledge in the retail & manufacturing industries. The idea for Port Cities to enter the Australian market was sparked when two Odoo enthusiasts, Charles Pierrard, Managing Director of Port Cities Indonesia, met Raphael Alla, a veteran entrepreneur with 15-year experience managing a software development company in Australia & New Caledonia. Realizing the synergy of both companies could lead to a great joint venture, they joined forces in early 2019 to lead Port Cities' expansion into Australia and New Zealand with the vision to help more businesses digitize their processes and optimize operational efficiency. One of their main objectives was to raise awareness to Australian businesses of all sizes about Odoo, a smart, flexible and cost-effective ERP solution that could accommodate the needs of any industry.
Utilizing the wide network of expert support from the Port Cities international team and the market-focused expertise of the management team, within only a year and a half, they were able to reach Gold Partner status, the highest level of Odoo Partnership.
Meanwhile, in 2019, Mylene Gable, an ambitious entrepreneur with international experience and a driven mindset, decidedly set her career path in the Virtual Reality niche, which was how she entered the IT industry. A few meetings with Gaspard Dessy, Port Cities' CEO, prompted their collaboration in Mexico to serve clients across Latin America. Several successful deployments for companies in the manufacturing and engineering industries combined with quality-driven services helped the team led by Mylene become an Odoo Silver Partner in just a few months.
What enabled them to achieve rapid growth in challenging markets like Australia and Latin America is the constant support from the other branches who work very closely together, always share best practices and never stop improving their technological know-how. These achievements once again proved the unstoppable global strength built from cooperation, communication and integrity between the multinational teams.
The forces that helped them achieve their goals
These milestones would have been impossible without the partnerships from our clients operating in the manufacturing, machinery and trade industries in Oceania and Latin America. One of the projects that led the Australian team to Gold Partner is an Odoo implementation for a chemical company that uses many apps with a strong focus on inventory, manufacturing and accounting process automation. The challenge was to integrate Odoo with over 20 external systems. The successful deployment of such complex projects gives us the motivation to keep up and improve what Port Cities do - providing the best consultancy and implementation services for businesses and organizations from all over the world.
In the past, Port Cities have implemented complex IT solutions with customizations for corporate giants and unicorn start-ups such as GoJek, AEON, and Paragon Innovation and Technologies.
Charles Pierrard, Director of Port Cities Australia shared his experience on the projects that led them to Gold Partner:

 The most important thing when in partnerships is communication and transparency with your clients in terms of technicality, workforce, workflow. A successful implementation requires equal efforts from both sides and everybody to be on board. 
— Charles Pierrard, Director of Port Cities Australia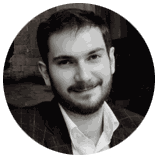 He also recommends finding a balance between customizations and configurations, taking into consideration ROI and other technical risks. The goal is to deliver the best solution and be flexible in terms of process, timeline, scope, and budget while balancing all the resources. 
Speaking about their achievement, Mylene Gable, Director of Port Cities Americas said: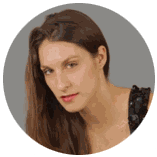 I am very proud of the team here in the Americas. Lately, it has been a complicated period, but thanks to the motivation of everyone we were able to continue growing. Having an excellent team who is ready to take on new challenges and committed to making clients satisfied is what allowed us to reach Silver Partner in a few months. Now we are going for Gold. 

— Mylène Gable, Director of Port Cities Americas

Port Cities - a global team offering localized services 
Port Cities is a global network of over 150 experts with 14 offices in 10 countries and 4 continents offering a range of services from ERP implementations, hosting solutions to business consultancy. We have implemented over
350 implementations
for large and small companies across the globe. Our branches focus on localizing Odoo for
regional legislations
, leveraging expertise in many industries including Manufacturing, International Trade, Retail & Wholesale.
Are you looking to implement an ERP system in your business? Contact us, our consultants are happy to assist you.