ERP implementation failure can cost your company a lot – not just money, but also time and opportunities to grow.

Even some well-known brands did not handle it well – implementations of Nike, Hewlett Packard & Lidl failed. Lidl lost 7 years & 500 million EUR in their SAP implementation. What should you do in order not to repeat someone else's mistakes?

Here are the 8 most common reasons why ERP implementations fail, even in giants.
1. Unclear vision of desired ERP system

There is a misalignment with company vision & strategy. Many companies decide to digitize their processes. But they do not have a clear goal for their implementation. Before you decide to implement ERP, not only Odoo but also another ERP system, it is good to have clear answers for the following questions:
What is the vision of your company?

Implementing an ERP system in any type of company is a tough thing. The clearer vision companies have, the more structured companies process is. Defining the best vision for your company can help leaders easily make a decision which is the best ERP system for companies.
What is the plan for your company for the next couple of years?
Businesses are built to grow, to expand & generate more profit. There are no businesses in the world can survive on the market without a plan for upcoming years.
Before choosing the ERP systems, companies should have a big picture of how they look like in several years.
This information is relevant to select the right ERP system and start the implementation. Every company needs a different approach, different modules, and different systems. ERP should help you achieve your company goals and vision and its structure should correspond with it.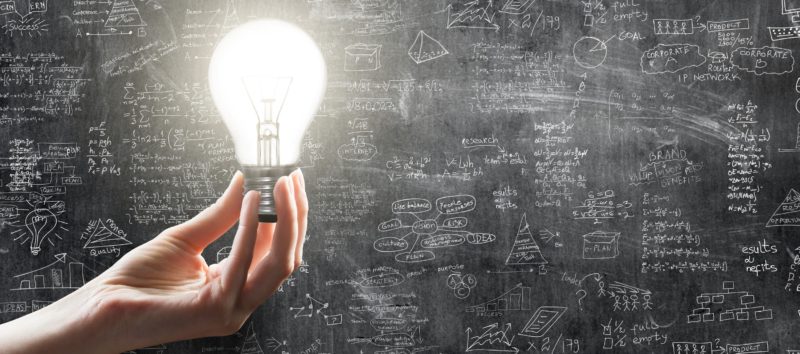 A clear vision can make companies go further
2. Perceiving ERP Implementation as a fixed cost
ERP system implementation should be perceived as an investment, not as a cost. If you implement the system correctly and handle change management well, it helps you to grow your profit and you can get your initial investment back within months.
Well-handled middle-sized implementation of Odoo ERP for Port Cities client "paid itself" in less than 4 months. The implementation itself took 6 months and its budget was 15K USD.
Apart from reducing the mistakes done by the human factor, a significant change that was brought to the client was reduced time of the management body spent doing operations. Management gained time to work on business development & acquiring new clients, which raised the monthly revenue of their business.
If you want to invest in the ERP system, make sure to assess multiple options. The low price does not always mean high quality of the service and the same principle applies to more expensive solutions as well. Make sure you will choose the right ERP implementation partner, who is experienced with implementations in your sector.
3. Selection of the wrong ERP consultant
Choosing the right ERP consultant accounts for 50% of your success.
Good ERP implementation partner analyzes & understands your business, its process flows and designs the system which meets your company needs.
They will guide you through the implementation, recommend the best practices for your field and oversee all the important factors that will make your implementation a successful one.
Even though consulting fees from an experienced consultant can be higher, his know-how can help you to save a lot of possible costs in the future.
There are many criteria for the choice of the right implementation partner and that is why we prepared an individual article for this topic.
4. Leaving all the work for consultants.
Even having the best ERP consultant does not mean that your implementation will be successful.
ERP implementation is a game of 2 players – the ERP consultant and the company itself. It is a demanding process and you are expected to communicate regularly, provide feedback, handle internal communication with your employees & change management.
There are many cases of ERP implementation failures, even with the best and most experienced consultants, because of insufficient communication from the clients' side.
Good consultants always present to you their methodology, communication risks mitigation plan and it is highly recommended for clients to follow the instructions. We prepared a specific example to show you, how such a division of responsibilities between the client and consultant can look like.
5. The consultant does not fully understand your business
Understanding your business, its processes, vision, and plans is a crucial aspect that defines the success of ERP implementation.
ERP system is supposed to help you streamline your business processes, simplify them and convert to digital form.
Every business has its own needs and specifics, which need to be taken into consideration.
The bigger and more complex your business is, the deeper understanding of it is needed. Choose the ERP consultant which asks you questions, goes deep and tries to understand your business. And also make sure to provide to your consultant the highest quality information about your processes you can, so he can design a suitable solution tailor-made for your business.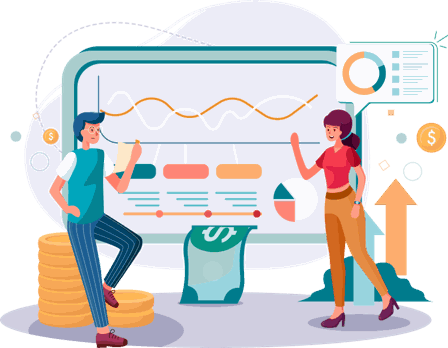 Ready to have an ERP system installed the right way?
Our consultants have expertise in your industry and understand your business.


6. The wrongly set pricing model for the implementation
Choosing a pricing model & payment terms are one of the frequent failures during ERP implementation.
The 2 mainly used models are FIXED BUDGET (the consultant estimates the budget and adds buffer and delivers you the solution) and FLEXIBLE BUDGET (the consultant invoices you the real-time spent on tasks).
Both of these approaches can be good for specific cases. The problems usually appear when the client with the consultant chooses the wrong approach for the project.
If you want to know how to identify, which of the pricing models is the one for your ERP implementation in Vietnam, stay tuned for our next article about the pricing models. Port Cities will show you what to be careful about, how to choose the right pricing model for your implementation and present your cases of correctly chosen, as well as wrongly chosen implementations.

7. Over Customization of your ERP
The more customizations your system has, the more complex it becomes.
Too many customizations can bring issues during, as well as after implementation itself. Customizing your ERP too much is often a sign of unwillingness to change and modify the current business processes.
When companies rely more on their way of doing things rather than on proven, tried and tested functionalities of the software, they tend to customize too much.
Not only the budget will be higher, but the company also misses one of the biggest advantages of an ERP system, which is streamlining the business processes.
The best thing you can do is making your processes simpler, easier and faster with ERP. It is a tool that can help you save time and resources in a smart way.
ERP is not only about switching from paper to PC, but also about optimizing your business processes. Customizations are often riskier and more expensive solutions, although sometimes they are needed. Do not over customize – try to find the smart solution for your business to benefit from it.
To read & understand about this topic more, we recommend you to check the article The Key to ERP implementations: Manage Customer Expectations from Fabien Pinckaers, the CEO of Odoo.
8. Insufficient change management & user training
Owning the best and fastest car does not help you to travel places unless you can drive your car.
This is a very similar principle to the ERP system
The success of the ERP system implementation depends a lot on the ability of the employees or users to use it properly in their day-to-day operations.
The bigger your company is, the more important is to set the change management strategy correctly to ensure that ERP will bring you the expected benefits.
Communication Strategy
Your company needs to explain to your employees about the role of a good ERP in business.
How will the ERP system improve their jobs?

Why it is needed for your company?

How will the company benefit from using such a system?
Understanding "the why" will raise the motivation of your employees to use it regularly and properly.
Make your employees a part of ERP implementation. Let them ask questions, discuss the new set and updated processes with them.
Often they can provide interesting inputs about day-to-day processes since they are the ones who use them every day. Many companies do not include the employees (users) in the implementation process, which often results in a misunderstanding of the system and low motivation to use it.
User Training
In order to train your people on how to work with the system efficiently, it is necessary to define what should be pieces of training done and which people and departments should attend them.
Usually, your ERP consultant will provide the list of pieces of training for your company and ensure you know how to use the system to reap its benefits.

Before you start your ERP implementation, make sure to mitigate the risks by defining the clear purpose why you need an ERP, how should the ERP system help your business grow and what are your internal human resources for the implementation. Be sure to get in touch with an experienced ERP consultant, who can help you to mitigate the risks of ERP implementation failure.