Is the customer always right? Put differently, are your customers always right? Whether you believe that or not, you cannot dispute that customers' power is at an all-time high.
Customers know they now have multiple options to choose from when interested in purchasing whatever goods. First, it is because digital buyer penetration has increased exponentially in the last few years.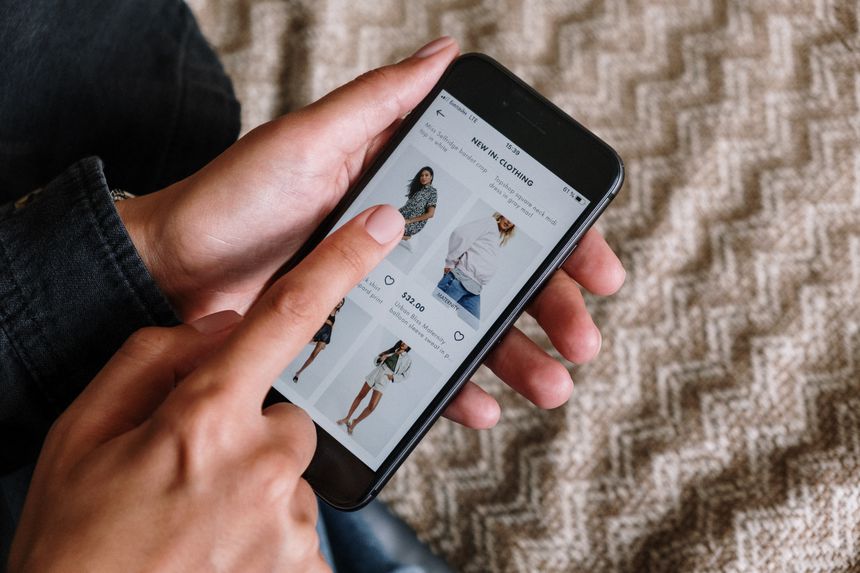 Next, the information available to shoppers has also increased. So, shoppers, especially the savvy ones, spend a lot of time researching their purchases and considering the overall customer experience before committing.
Needless to mention that retailers must provide new, unique and innovative means to meet the demands of their customers. And retailers who do not shy away from the challenge are bound to excel, as we have seen recently.
For instance, Deloitte has reported that customers will spend up to 140% more if they have a positive experience than those who experience a negative experience. You will agree that this figure isn't far-fetched because the information age has created ample opportunities for both buyers and modern retailers.
Therefore, it is clear that to keep buyers loyal; you need the right tools while putting in place innovative measures to stay ahead of the crowd.
While all that is true, we cannot forget that problems still abound for modern retailers. One of such problems we will discuss in this piece is the issues with multiple POS sessions and how to solve them.
However, before we look into that, let's discuss some of the significant problems facing retailers today. Afterward, the present solutions modern retailers have, especially with Odoo ERP, challenges with the multiple POS sessions, its limitations, and the new solution we put in place.
Let's get to it.
Table of Contents
The biggest problems of the modern retailer today
Benefits of the Odoo ERP in the retail industry
Limitations of Standard Odoo POS
What is POS Cloud, and how does it work?
The Biggest Problems of The Modern Retailer Today
1.  Buyers are considering multiple channels
Gone are those days when e-retail experiences were unavailable or incomplete. E-commerce websites were not user-friendly, and shipping periods were unfavorable. In the new dawn, e-commerce businesses offer a full shopping experience, and same-day delivery is no longer alien.
That means that customers are shopping online, but you will be happy to find out that more buyers still prefer to make their purchases in-store. But, that means that you are no longer just competing with other stores but also with e-commerce websites.
The truth is this: you cannot prevent buyers from a particular channel. You can and should prioritize creating exceptional customer experiences across all channels. Your target audience are humans with feelings, and delivering flawless omni-channel customer experiences will spark positive feelings. 
If you can deliver that time and time again, there is a high chance they will return. If you get that right, you may be able to lower the cost of serving customers by up to 33%.
2.  Customers want a seamless experience
No matter what channel they are shopping on, customers want the same products to be available. They also want to have a seamless experience. This means that when a regular online customer visits any of your stores, they want to be treated as a regular customer. Simply, if they had bought online, your stores should have a record for that.
If you can hack this friction and create this type of fluidity across multiple channels, then you can better serve your customers and not pitch your channels against each other.
The solution has centralized customer data that is readily accessible to relevant personnel in the team.
3.  Customers want personalized services
If a customer has a negative experience at any of your stores, chances are they won't visit again. And maybe their friends and close family. But make people feel special, and you may have a loyal customer for life.
The difference between the two scenarios is personalization. Customers want personalized services, and retailers who get this right will win the brand loyalty war.
You can aim to know customers through their previous purchases to drive loyalty. This you can get from the data you must have gathered or through other means such as a simple conversation or loyalty programs.
As a big brand, chances are you already have enough data to ascertain what your customers want or are likely to buy, analyze this data to provide personalized services and ultimately drive brand loyalty.
4.  Expensive and soiled marketing infrastructure
It is now easy to engage customers across multiple channels despite various challenges, especially with soiled marketing infrastructure.
All the moving parts of your marketing department have to communicate effectively, anything different will leave your customers frustrated and overwhelmed with repeated messages.
When this happens, your effort will produce the opposite effect and drive your audience to your competitors. Invest in the right technology and ensure all marketing channels operate on the same tool to solve this issue. This will save both time and money.
Now that the major challenges are settled, what would you consider as the right solutions for them? In the next section, we discuss how Odoo ERP can help.
Benefits of The Odoo ERP in Retail
ERP software helps integrate all core processes on a single system and allows you to run your company from a single place. These core processes can include manufacturing, HR management, finance, supply chain, inventory, transaction tracking, procurement, and so much more. A suitable ERP will also integrate all data and other related business processes.
Odoo ERP is a popular open-source business management software that helps achieve business goals across finance, inventory, Point of Sale (POS), e-commerce, logistics, purchase, etc. In the case of Odoo ERP, retailers have the opportunity to seamlessly integrate the entire processes and data, which in turn increases productivity and profit.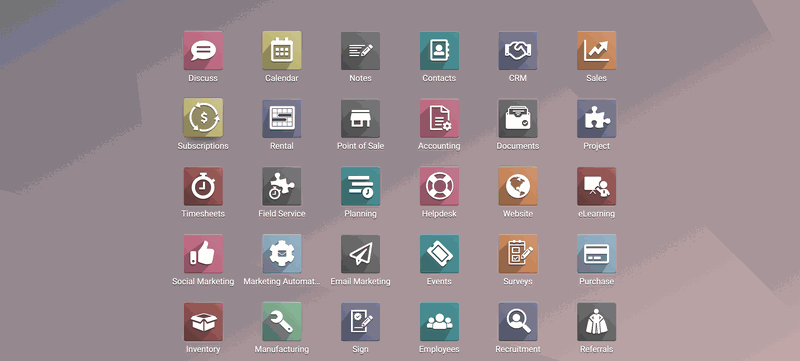 In addition, Odoo's cloud-based and centralized approach makes information sharing easy. This will help retailers with multiple locations run their entire business from a single platform effectively.
Now, how does Odoo help with retail management operations? A major part of the benefit of using Odoo is sales management. The Point of Sales (POS) is a major section in retail, and with Odoo you have a dedicated module that ensures in-store operations run smoothly.
The Point of Sales (POS) module or base Odoo POS helps track stock in real-time thanks to the integration with the sales and inventory modules. That means you have real-time control over inventory and can accurately make forecasts.
What's more? It is compatible with Odoo e-commerce, so there is no need to set up different stocks for the two apps. The base Odoo POS is also compatible with any hardware – tablets, laptops, desktop computers, and industrial computers. There is also no need for any installation.
Limitations of Standard Odoo POS
Odoo POS solution is a fantastic system that does its job, but it has some limitations. Some of these include not allowing more than 20 POS sessions. This might not be a problem for small retailers, but when you have multiple stores and SKUs run into a few hundreds, then you will start experiencing system malfunction.
Some of these malfunctions can include:
Unresponsive system or closing session taking several minutes

Bugs over poor networks or bandwidth

Orders getting stuck in the UI

Queries with updating payments providers in journal entries

Low POS performance issues affect the entire Odoo ERP and block users in other modules and departments.

Unfixable stock bloating

Unstable Pivot and B/I features
Increasing hosting and infrastructure costs
When you start experiencing some of these issues, you have likely outgrown the base Odoo POS solution. Some of our clients have come to us with the issue, and it is why we have developed a new solution.
Welcome POS Cloud. Our unique solution to help modern retailers like you solve the challenges with multiple POS.
What is POS Cloud and How Does It Work?
POS Cloud is a product developed by Port Cities to support significantly higher POS implementations with high performance. In simple terms, the solution pushes a large amount of data to the cloud, processes it, and pushes back the data to multiple Odoo POS systems, this way helps alleviate the load in Odoo itself.
It can accommodate up to 10,000 connected live POS, 5,000,000 SKU, and up to 100 billion transactions per fiscal year without glitches. The solution works so that all POS-related data, including stock, valuation, sales, and liquidity, are pre-aggregated and checksummed, so no negative impact is felt on Odoo database size.
It also comes with a Metabase dashboard, a business intelligence tool that lets you visualize full and real-time POS activity analysis on a single screen.
Since third-party integrations are important, you will also be able to connect with other Odoo apps and third-party solutions through its API and database connector.
Benefits of POS Cloud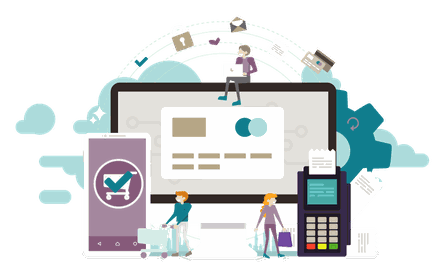 Benefit #1: Fast session opening and closing

The POS Cloud solution opens and closes in seconds, so your cashiers won't keep customers waiting.

Benefit #2: Lightweight POS data transfer

POS Cloud's specialized architecture makes it possible to transfer data in record time. It also allows the sessions to continue without data loss or compromise, even when the network is poor or down.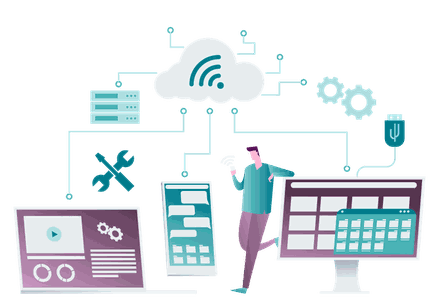 Benefit #3: Reduced infrastructure cost
POS Cloud increases your stores' capacity but creates no impact on the infrastructure cost because there is no impact on the Odoo database size. This is made possible because it uses a separate cloud infrastructure different from the Odoo database.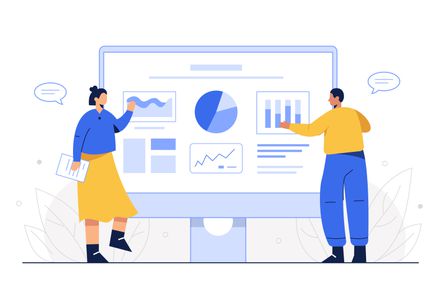 Benefit #4: Real-time POS activity analysis

The solution has a Metabase dashboard that allows users to view the entire POS activity in real-time.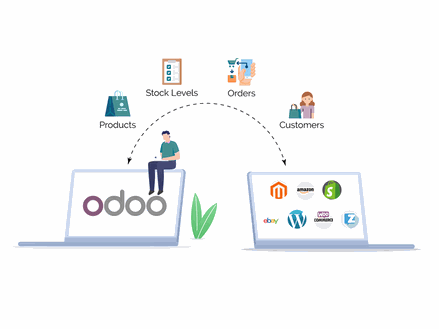 Benefit #5: Third-party integrations

POS Cloud has an API and database connector to allow third-party systems integrations from other systems.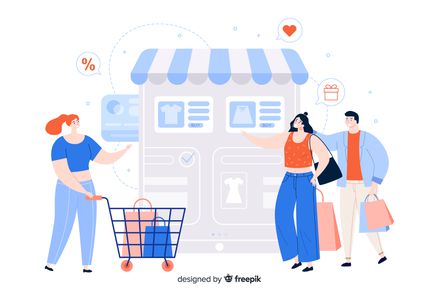 Benefit #6: Keep customers happy
Customers can only be happy and continue to buy from you when they experience seamless services. With POS Cloud, you can give them this at the POS stands across your multiple locations.
With its robust POS activity analysis, POS Cloud makes it easy to see in real-time how to provide better customer service and increase business agility.
Conclusion
It is true that with new levels of growth unlocked, new challenges spring up. As a growing retailer with multiple locations, your POS needs will rise and, unfortunately, will cause several issues as you expand, especially if you use a solution not built for growth.
The good thing is you are not alone. In this piece, we have discussed some of the issues you might be having. Some of which can include slow POS sessions, increased hosting and infrastructure costs, negative impact on your entire retail operation, and so much more.
The solution we have provided to all these issues is the POS Cloud. It is a solution developed by our team of experts to handle a higher volume of POS transactions.
Should you have any questions or inquiries about the solution, don't hesitate to reach out. We will be happy to answer your questions.