The Humans of Port Cities series takes a personal look at the lives of our members, to celebrate the humanity, diversity, and uniqueness of the people who build the magic behind computers. In the series, each Human of Port Cities will tell us a story that helped shape them into the person that they are today. To read more Humans of Port Cities stories, click here.
Franck Plazanet - Solution Engineer, Port Cities Vietnam



What are you grateful for at the moment?
I would say I am grateful that I have a job that allows me to travel, work remotely, meet new people, and experience different cultures.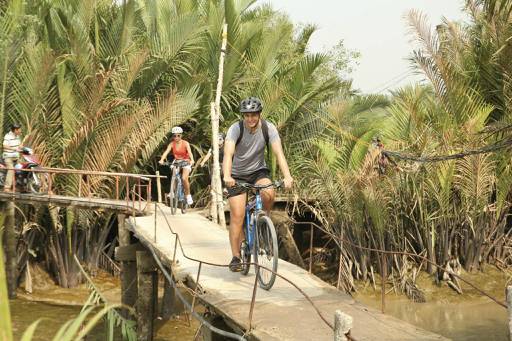 When was a time you weren't too satisfied with your career?
In my last job, I was traveling all the time which was a great thing but at the same time didn't have a place I could call home or a sense of stability. That's the challenge of working in a remote team, not seeing my team every day. If you work remotely, you don't feel 100% part of the team, even if you talk to your colleagues every day, you still miss that feeling of working and seeing your team in one place.
My current job as a Solution Engineer at Port Cities is a nice mix of both environments: I have the flexibility to work remotely but still have an office and a group of dear local and international colleagues which allows me to enjoy the team atmosphere.
How did you end up in your line of work?
Just before the pandemic started in 2020, I arrived in Ho Chi Minh City for my previous job which was located in France. After only 1 week, lockdown happened in France. It seemed like a good idea at the time to stay where I was. I stayed in Vietnam longer and longer, and weeks turned into months. Vietnam was an exciting new living environment and a friendly place where everything is possible in a chaotic way: where everything goes towards a purpose.
I could see myself living in Asia for a long time. I made the decision to find another job because working in the French time zone while I was physically in Vietnam did not make sense. The most difficult part was demonstrating that I could bring more value beyond that of a local developer.
It was a difficult decision to leave a stable position in a startup that I was part of for a long time but I was eager for new experiences and challenges. Port Cities is a real business model and the job I do here brings challenges to my expertise while I can bring added value to the company with my product experience.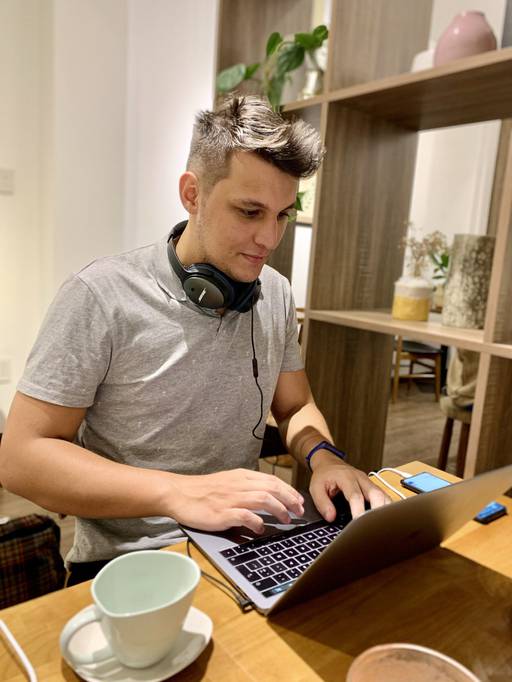 What have you learned through this experience?
That you can change your life quite easily with very little, you don't need much. I arrived in Vietnam with 2 weeks' worth of stuff.
Would you have planned anything differently?
Planning has never been my strong suit, going unplanned was nice, quite serendipitous. Sometimes you just have to go with the flow and you never know what will happen along the way, and learn during the journey.
Is there anything you want to learn in the next 2 years?
My next challenge is to create a team here and be able to share knowledge with other people, at the same time, learning Vietnamese. My goal is to be able to communicate in Vietnamese with colleagues. I don't want to be a French guy who just arrived and stayed as a guest. I want to be part of society and the team, someone who can bring value into people's lives, whether through my work, communication, and cultural exchange.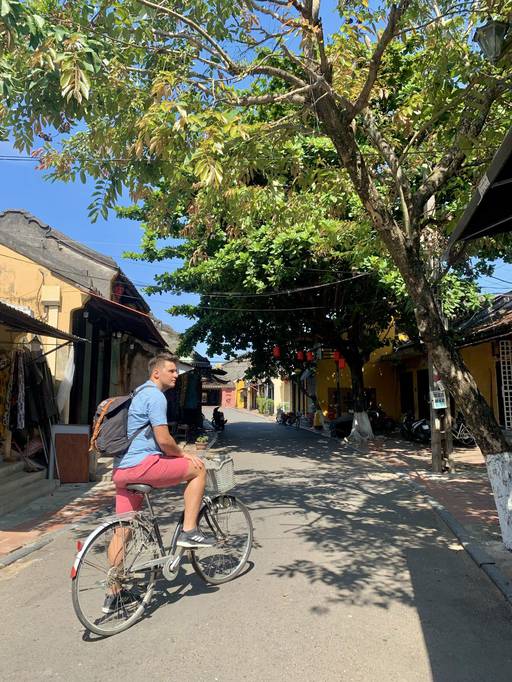 My vision is to improve the skills of the local team and also learn from them.
In my work and life, I try to understand how to communicate with local people and make sure things are done without me imposing the French way: the way I have always done things into the way my Vietnamese colleagues think. I am trying to rely as much as possible on local resources and teammates and just bring my added value where it's needed.
The Vietnamese have great resources here and it's just a matter of bringing them all together and making them work.
If Franck sounds like the kind of teammate with a growth mindset you'd like to work with, apply to join the Port Cities Software Engineering team here. We are looking for Software Engineers in multiple locations.