Are you grappling with inefficiencies, a need for more standardization, or challenges in reporting and data analysis within your company? If so, you'll want to discover how Port Cities harnessed the power of Odoo ERP to streamline our operations, standardize processes across multiple branches, automate tasks, and enhance collaboration.
We'll delve into how we leveraged Odoo to address these common business pain points, offering valuable insights for companies facing similar challenges.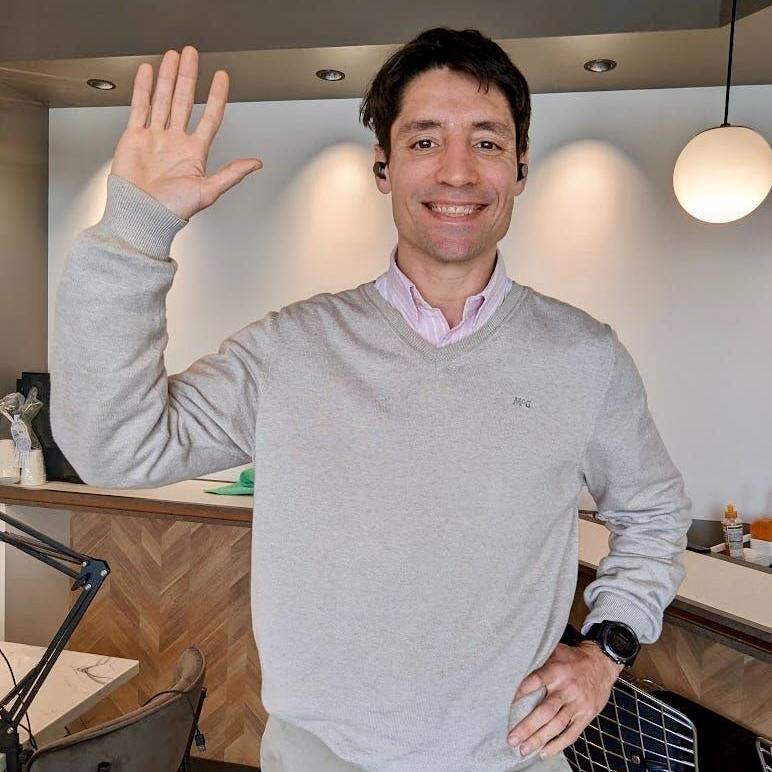 Hello, I am Gaspard, the CEO and Co-founder of Port Cities, a leading Odoo partner in Asia. I will share our experience using Odoo ERP in our business and how it has helped us achieve our goals and grow our operations.
Port Cities is a consulting company that provides IT (ERP and data integration, business intelligence) solutions to clients across various industries. We have offices in over ten countries.
As an Odoo partner, we use Odoo as the core platform for delivering high-quality solutions to our clients. We have more than 200 Odoo experts who can handle complex projects and provide Odoo training and support. We also use Odoo to run our business operations and processes.
In this article, I will give you an overview of how we use Odoo in our business and what benefits and results we have achieved. I will also share some of the best practices and lessons from using Odoo. I hope you will find this article helpful and informative.
Business Overview
Our business model is based on two primary sources of revenue: selling projects (consultant time) and selling subscriptions (support, server). We deliver high-quality solutions to our clients using Odoo ERP as the core platform. We have 200 employees who can handle complex projects across various industries, such as manufacturing, trading, e-commerce, retail, and services. We also offer Odoo training and support to help our clients get the most out of their Odoo systems, and we help other Odoo partners with complex projects, support, and advanced infrastructure.
Our key business operations and processes are:
1. Lead generation:
We attract and capture potential customers for our services from various channels such as our website, blog, email marketing, email automation, social media, events, referrals, and partnerships. We use the Odoo website to capture and manage these leads in our CRM module. This allows us to track the source and quality of each lead, assign them to the right salesperson, and follow up with them effectively.
2. Sales:
We convert leads into opportunities and customers using our CRM module. We track the progress of each deal, assign priorities to salespeople, schedule activities, send quotations, and follow up with customers. We also use the Sales module to create sales orders and contracts. For recurring revenue, we use the Subscription module to manage subscriptions and invoices. This allows us to automate the billing process and ensure customer satisfaction.
3. Delivery and Invoicing:
We deliver projects to clients according to their requirements and expectations using the Project module. We create project stages, tasks, subtasks, deadlines, and assignees. We also log time spent on each task using the Timesheet module. We track the progress of each project and communicate with team members and clients using the chatter feature. We also use the Invoicing module to generate invoices based on the time spent or completion percentage. This allows us to control the quality and profitability of each project and ensure timely payment.
4. Support management:
We provide support to our clients after the delivery of the projects using our Helpdesk module. We create tickets for each support request and assign them to support agents. We also monitor the status of each ticket and communicate with clients using the chatter feature. We also use several server monitoring tools to ensure the availability and performance of our servers. This allows us to maintain a high level of customer satisfaction and loyalty.
5. Accounting & HR:
We use Odoo to manage our Accounting (bookkeeping and financial reporting) and HR (recruitment, employee management, leaves, expenses, appraisal) functions. We use the Accounting module to record transactions, issue invoices, register payments, reconcile bank statements, generate financial reports, and manage taxes. We use the HR module to manage employee profiles, contracts, leaves, timesheets, appraisals, and expenses. We also use the HR module to manage our recruitment process, from posting job openings, screening candidates, conducting interviews, and hiring new employees. This allows us to streamline our accounting and HR processes and comply with local regulations.
Implementation of Odoo
We have implemented Odoo modules for almost every aspect of our business operations and processes. We use different Odoo apps depending on the process we are performing. For example, we use Website, Blog, Email Marketing, Email Automation, and CRM modules for lead generation. We use CRM, Sales, and Subscriptions for sales. We use Project, Timesheet, and Invoicing for delivery and invoicing. We use the Helpdesk for support management.
We also use other Odoo modules such as Accounting, E-commerce, Website, HR, and more. These modules help us to automate and optimize various aspects of our business.
Results and Benefits
Odoo has helped us improve our efficiency, productivity, reporting, collaboration, and communication across our departments. Here are some of the benefits we have achieved:
Standardization of processes in 10 countries: Odoo has enabled us to standardize our processes and workflows across our ten branches in Asia. We can use the same Odoo system for all our branches and ensure consistency and compliance. We can also share best practices and knowledge among our branches and improve performance.
Generation of reporting and ALL branches and group KPIs automatically with BI dashboard: We have multi-company accounting system integration with Odoo, which helps us get standardized data across all teams and regions. Using external BI tools, we can generate advanced KPI reports and dashboards that show us the performance of each branch, each department, each project, each client, and more. This helps us to monitor our performance and make data-driven decisions.
Automation of processes of invoicing, and project reporting: Odoo has allowed us to automate some of our processes, such as invoicing and project reporting. We can generate invoices automatically based on each project's time spent or completion percentage. We can also generate project reports automatically based on the data from the Project module. This saves us time and resources and reduces errors.
Ease of collaboration, especially with the CRM and Tasks: Odoo has facilitated cooperation among our team members and clients. We can also share information and documents using the CRM module or the Tasks app with all our teams globally. This improves teamwork and customer service.
Want to know how to
implement Odoo in your business?
We offer the right implementation for businesses of any size.


Best Practices and Lessons Learned
We have learned some valuable lessons and best practices from using Odoo. Here are some of them:
Use standard Odoo as much as possible: Odoo is a highly customizable platform that allows you to tailor it to your needs. However, you should be careful not to over-customize it and lose the benefits of standardization and compatibility. You should only customize what is necessary and avoid modifying the core code of Odoo. You should also follow the Odoo development guidelines and best practices to ensure the quality and maintainability of your customizations.
Custom development is beneficial when it helps to automate and control a mature process: Custom development can be helpful when you have a finalized or mature process that does not need any further changes and you just want to automate or control it using Odoo. For example, we have customized apps such as Project, Timesheet, and invoicing to fit our processes and workflows. This helps us to optimize our service delivery and customer satisfaction.
Business Intelligence integration adds a lot of value: Business Intelligence integration can add a lot of value to your Odoo system by providing robust reporting and data analysis tools. For example, we have integrated our Odoo system with a BI tool that allows us to generate reports and dashboards that show us all the KPIs and metrics for our business. This helps us to monitor our performance and make data-driven decisions.
Future Plans
We plan to continue using Odoo for our business and expand its use in the following ways:
Migrate our sales and accounting to the latest version: We want to keep up with the latest features and improvements of Odoo. We plan to migrate our sales and accounting modules to the latest version of Odoo, providing us with more functionality and flexibility.
Improve how we use the marketing tools: We want to enhance our marketing strategy and reach more potential customers. We plan to improve how we use marketing tools such as Email Marketing, Email Automation, Social Media, and Events. We want to create more engaging and personalized campaigns and measure their effectiveness.
Integrate with AI: We want to leverage the power of artificial intelligence (AI) to enhance our business performance and decision-making. We plan to integrate our Odoo system with AI tools such as Forecast, Document, and Lead Generation. We want to use AI to automate some tasks for our delivery team and give real-time recommendations to our sales and delivery teams.
Conclusion
Odoo ERP is a comprehensive, integrated solution for your business operations and processes. It can help you improve your efficiency, productivity, reporting, collaboration, and communication across your departments. It can also help you grow your business and achieve your goals.
If you want to learn more about Odoo ERP or how we can help you implement it for your business, please contact our team in your region.
By Namita, G & Gaspard, D