ERP Analyst and Developer
      Job Description
Analyze customers needs and business processes to design business solutions with detailed requirements

Designing technical solutions based on the FRD from our analysts

Developing custom modules into Odoo ERP system

Developing system and do functional QC for development

Reviewing the code & ensuring its stability, reliability & performance

Analyzing the issues, errors & debugging

Accompanig customers in the full delivery cycle from software configuration to go-live

Formalizing technical specification of the system

Delivering functional training

Assisting customers to make sure customer happy with new system/software

Supporting the sales team during sales/pre-sales

Making sure that your tasks are delivered on budget & on time
     Requirements
Minimum 2 years experience as Business/System Analyst/Developer

Engineering/IT-related degree is an advantage

Knowledge of OOP languages (Python, Java, JS, etc.)

Experience

ERP systems (Odoo, SAP, Oracle) is an advantage


 Business Intelligence (BI) tools is a plus

DB Query (MySQL, Oracle, Postgre)

 Git/Repository management

OS (Win, Linux, Unix)

 website/POS/Mobile Dev is an advantage

Fluent English (as you will be working with our teams abroad as well)

Excellent in communication, presentation, and writing skills

Strong in interpersonal and leadership skills and UML


Passion for learning business processes (sales, accounting, supply chain, inventory management, manufacturing Send us your CV
Send us your CV with information about your skills, past work experience & relevant projects you took part in.

Answer our questions
We will send you a few questions to understand a little bit more about your background, vision & expectations.


Phone Interview
Our colleague from HR  will call you and will ask you about your motivation, experience & preferences.



PM Case Studies
You will receive case studies, where you can show your skills & experience with analysis & communication.



Personal Interview
You will meet your future leader, who will discuss with you your case studies and other topics.



You get a Job Offer
After you successfully pass all the steps, we will get back to you with a job offer to join our group team. 

Global Environment
Our team has branches in 10 countries and you can meet colleagues of 15+ different nationalities!

Career Growth
Twice a year, we assess the skills, performance & knowledge of our team and revise the wage, if applicable.

Regular Training
You will get assigned your own coach who makes sure that you have proper training & knowledge for your job.

Constant Learning
You will meet customers of different industries, backgrounds & sizes. There is a lot of learning opportunities.

Extra Benefits
PERFORMANCE BONUS
Your salary package depends on your performance - the better & more profitable the project is, the bigger percentage of the profit you will receive!

HEALTHCARE
We will cover your health insurance, life insurance, and also dental-related costs. 

FINANCIAL SUPPORT
Our company will provide you  Flexible Spending Account (FSA), Health Savings Account (HSA), which will allow you to contribute a portion of your regular earnings to pay for qualified expenses related to medical and dental costs.



Why Port Cities?
INTERNATIONAL TEAM
In Singapore, we have a team consisting of different nationalities. Our common language is English and it is a great place to practice it & speak it on a daily basis.

LEARN & IMPROVE
We always strive to learn new technologies, to improve our skills & to make sure we are up to date. We are one of the biggest Odoo partners worldwide!
WE HAVE FUN TOGETHER
We have a very open & honest company culture and we enjoy spending time together - be it for a beer, hike, or other activities!
Your future colleagues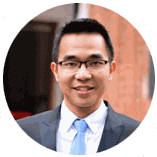 Binh, Project Manager
" What I really enjoy about being a Port Cities member, is a mindset of "project-consulting-coaching". It means, that as a project manager, you don't just stop at a "manager" role to "manage things and people" but involve a significant amount of your effort to work as a consultant to your client, a mentor to your subordinate, and a friend to your team. I feel lucky and blessed to work with such talented people, who you can feel easier to build a close-knit culture - all will help you to form a solid implementation team. "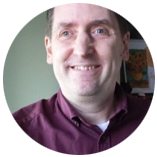 Chris, Senior Project Manager
" I'm a very curious person, so when I discovered Odoo I was very impressed with how easy it is to customize. In the last few years with Port Cities, I have got great satisfaction from finding ways to make Odoo work well for our customers in Asia. Now that Port Cities has opened a branch in the UK I am excited to be part of the team bringing the benefits of Odoo to my home country! "


           About Port Cities


10 branches on 4 continents


160+ Port Citizens
The best Odoo partner in APAC


500+ successful ERP implementations