Integraciones de Odoo con terceros
Las integraciones de Odoo aumentan la productividad general de la empresa debido a la gestión de todo el negocio con un solo software empresarial.


Sin embargo, con miles de módulos de Odoo disponibles, tu sistema se puede personalizar para satisfacer las necesidades específicas de tu negocio desde tu mismo ERP.

¿Necesitas integrar Odoo con otras aplicaciones?
SÍ, EN CASO DE QUE LO NECESITES
Software especializado y local
Conecta Odoo al software desarrollado por terceros para cumplir con las necesidades específicas de tu industria, así como del mercado donde operas.
Complementos al ERP actual
Actualiza tu sistema ERP para cubrir completamente el alcance de tu negocio. Conecta Odoo y obtén una herramienta flexible y personalizable con varias funciones nuevas.
Canales de comunicación centralizados
Mantén un registro de la comunicación con tus clientes mientras usas aplicaciones de comunicación populares. La integración asegura una gestión fluida de las transacciones y comunicación con tus clientes.
NO, EN CASO DE QUE LO NECESITES

Funciones localizadas
Adapta y tropicaliza tu Odoo para cumplir con las regulaciones, moneda y alfabeto local. Con nuestrosmódulos localizados de Odoo, no hay necesidad de integración de terceros.
Automatización de procesos
Automatiza tus operaciones con las funciones de Odoo personalizadas según tus necesidades Habla con nuestros consultores y obtén una solución a tu medida.
Amplía la funcionalidad básica
Expande tu ERP de Odoo con los módulos de Odoo que cubren áreas como CRM, finanzas, contabilidad, inventario, recursos humanos y muchas otras. Simplemente compra módulos adicionales.
Integraciones bajo pedido
Amplía las capacidades de tu sistema y haz crecer tu negocio con las integraciones de Odoo. Brindamos soluciones personalizadas que corresponden plenamente con las necesidades de tu empresa.

INTEGRACIONES DE ALTO VOLUMEN
Integra Odoo en tu software para manejar solicitudes de gran volumen. Gracias a su API de alto rendimiento, Odoo se puede utilizar como un sistema centralizado entre múltiples aplicaciones y miles de usuarios finales.
UN SOFTWARE PROPIETARIO, PROPIO
Conecta tu ERP Odoo con software específico para tu industria o país. Con una solución personalizada, tu Odoo se diseñará específicamente para satisfacer tus necesidades y liberar el tiempo de tu personal.
APLICACIONES DE TERCEROS FUERA DE NUESTRO PORTAFOLIO
!
Realiza tu integración Odoo con un Partner líder de Odoo.

Mejora tu eficiencia integrando todas tus aplicaciones en una plataforma única.
Integraciones con Odoo listas para usar
Choose from a large number of pre-developed Odoo connectors and integrate your Odoo ERP system with the following third-party applications.
Integraciones con Odoo listas para usar
Choose from a large number of pre-developed Odoo connectors and integrate your Odoo ERP system with the following third-party applications.

Integración de comercio electrónico con Odoo
Integrating your e-commerce system to Odoo ERP provides you with real-time data so you can manage sales orders, inventories, deliveries and track all essential information. Your customers can view and access available inventory, check the status of their orders, or track shipments using given codes.

Integracion del CRM con Odooo
Odoo CRM connectors allow you to access all important data about your customers, orders, and products through the Odoo platform. Because your customer information is always synchronized and up-to-date, you can easily oversee and cultivate all your customer relationships, improve conversion rates and boost revenue.

Integración de pasarelas de pago de Odoo
Let your customers enjoy the convenience of doing transactions in their local currencies securely and reliably. Integrating Odoo with payment gateways increases the variety of online payment methods from your customers while ensuring transactions are always secure.

Integración de marketplaces con Odoo
With Odoo marketplace integration, you can access your integrated shopping platforms directly from Odoo. Manage, access and update your orders, inventory level, and customer data without leaving your ERP.

Integración de herramientas de comunicación con Odoo
Connect the most used communication tools to your Odoo and take customer services to a whole new level. You can automate messages for your customers while keeping track of all information. Achieve higher open rates compared to e-mail campaigns as well as sell, promote, and set reminders through any popular communication tool in your country.
Integración de redes sociales con Odoo
With Odoo's social media integration, you can promote your business based on relevant insights from social channels. Gather data from all your company profiles and convert your social media followers into satisfied customers. Automatic synchronization of social contacts with your address book helps store data in one place and optimize your targeted campaigns and strategies.

ERP Odoo y la integración de software especializado
Upgrade your current ERP system or specialized software with Odoo features for value-added functionalities. Integrate them with Odoo and manage your operations from a centralized Odoo ERP system equipped with various extensions based on your requests.

Integración de sistemas contables con Odoo
Transform and grow your business with a hassle-free and streamlined accounting process. Integrating Odoo to your accounting systems improves your productivity as many accounting and financial reporting tasks can now be completely automated.

Integration with other Odoo Integration Tools
Connect Odoo to other software using market-available integration tools. This procedure reduces the need for IT modifications to your own software and can shorten integration time.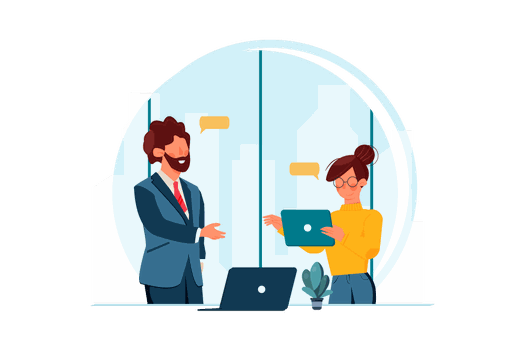 ¿No ves una aplicación que pueda funcionarte?
Dinos cuál aplicación te gusría conectar con Odoo