Business Analyst Malaysia
      Job Description
Analyze the customers needs and business processes in order to design business solutions with detailed requirements.

Assist customers in the full delivery cycle from software configuration to Go-live.

Collaborate with the engineering team and formalize technical specifications of the system. 

Closely support the Software Engineers to develop systems and do functional QC for development made by Software Engineers.

Support/assist customers to ensure customers are satisfied with new system/software.

Deliver functional training.

Support the sales team during sales/pre-sales.

Conduct internal testing on configuration/development before releasing them for UAT by business users.

Control solutions by establishing specifications; coordinating production with programmers.

Produce Functional Specification & UAT plan, prepare case tests and assist in user training and deployment preparation for the end users.

Define application problem conferring with clients; evaluation procedures, and processes. 


Provide necessary troubleshooting and production supports when a breakdown occurs and immediately remedy the system when flaws are encountered.

Ensure operation by training client personnel.

Help Software Engineers during systems development, e.g. provide user cases, flowcharts and UML diagrams.

Document requirements and or contribute to user manuals.
     Requirements
Bachelor degree from Information System / Computer Science / Business / Accounting / Management. Master degree from business management is an advantage.

Minimum 2 years experience as Business/System Analyst.

Excellent communication, presentation and writing skills in English.


Strong interpersonal and leadership skills.

Flexible working hours and ability to take on-call duties when needed - which will be compensated with extra leaves / days provided.

Customer Centric approach.

Experience with ERP system (SAP,Oracle,Ms.Dynamic,Odoo,etc)


Understanding of different business processes.


Be able to adapt quickly.

Good team player and leader for junior analyst. 

Strong in business process modeling (UML).

Experience with Business Intelligence (BI) tools is a plus.

Passion for learning business processes (sales, accounting, supply chain, inventory management, manufacturing).

Experience in documentation creation, such as for Requirement Documents, Functional Design, SIT, and UAT scenario & script.

Excellent planning, organizational, and time management skills.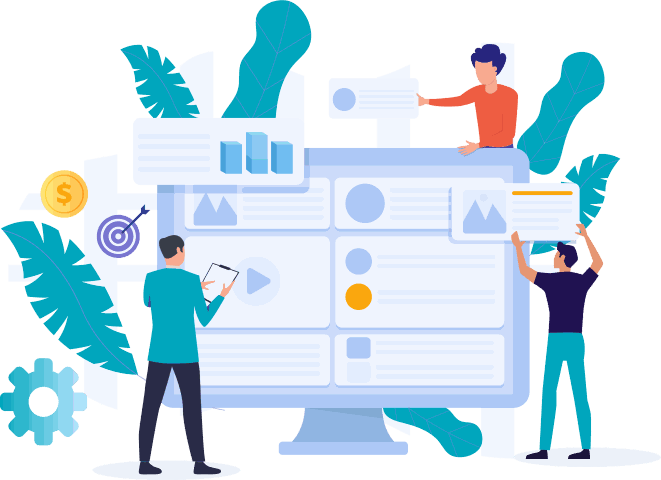 Send us your CV
Send us your CV with information about your skills, past work experience & relevant projects experience. 

Answer our questions
We will send you a few questions to better understand your background, vision & expectations.


Phone Interview
Our colleague from HR  will call  and will ask you about your motivation, past experience & preferences.



PM Case Studies
You will receive a case study, where you can display your skills, expertise & experience. through analysis.



Personal Interview
You will meet your future leader, who will discuss your case study results & other related topics.



You get a Job Offer
After you've successfully passed all the steps, we will get back to you with a job offer to join our team!

Global Environment
Our team has branches in 10 countries and you can meet colleagues of 15+ different nationalities!

Career Growth
Twice a year, we assess the skills, performance & knowledge of our team and revise the wage, if applicable.

Regular Training
You will get assigned your own coach who makes sure that you have proper training & knowledge for your job.

Constant Learning
You will meet customers of different industries, backgrounds & sizes. There is a lot of learning opportunities.

Extra Benefits
EMPLOYEE ASSISTANCE
We make sure we support your health & wellbeing too - be it a pension plan contribution, health screening, physiotherapy service, and gym membership!
MOTIVATING SALARY
For an experienced Odoo project manager, we offer an interesting salary and 13th salary. 'Motivating' can be also the opportunity to work from home. 
EXTRA DAYS OF LEAVE
After a good project delivered, it is important to rest too! That is why we offer extra days of paid leaves to our employees.


Why Port Cities?
INTERNATIONAL TEAM
We are present in 12 different countries, and you will get the chance to cooperate with our colleagues from outsourcing centers in Indonesia, Vietnam & Mexico.

LEARN & IMPROVE
We always strive to learn new technologies, to improve our skills & to make sure we are up to date. We are one of the biggest Odoo partners worldwide!
WE HAVE FUN TOGETHER
We have a very open & honest company culture and we enjoy spending time together - be it for a beer, hike, or other activities!
Your future colleagues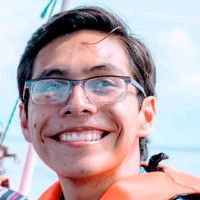 Francisco, Business Analyst 
" One of the most remarkable things about working for Port cities as a business analyst is that constant feeling of excitement, expectation, and also a small frightening sensation every day. Why? Because since the first day I already had many responsibilities and every day there is always something new to learn or discover. "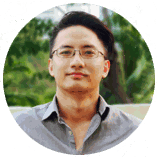 Jamie, Business Analyst
" From the first day joining Port Cities Vietnam, it's been my honor to be a part of the team. It's been a talented team in the early ages that I have ever found, and I have to say that each person is real talent here, and working here every day is a fantastic day of my life. Working as Business Analyst here, we not only understand the ERP system itself, but we need to go through the business flow and make it fit the most appropriate way "


           About Port Cities


13 branches on 4 continents


170+ Port Citizens
The best Odoo partner in APAC


500+ successful ERP implementations