Job Description
Support pre-sales activities with initial requirements discussions, Odoo demos, solution design and project estimation.
Manage existing customer relationships and build a new customer base.
Control accounts receivable and resolve commercial issues.
Create value for our clients.
Manage the delivery of our ERP projects in time and on-budget.
Control the project budget and generate margins.
Manage the resources; both in-house, and outsourcing.
Assist our team with sales meetings as well as preparing stunning Odoo demos.
Coordinate the project, delegate tasks and lead your team.
Train the users and keep healthy communication with clients.
Help to improve our project methodology.
Design and consult completing internal processes and management reports to the project team.
  Requirements
Minimum of 5+ years of relevant experience in ERP implementation.
Excellent communication, presentation, and writing skills in English.
Experience working on Odoo-related projects as an Analyst, Consultant, or Project Manager will be an advantage.
A broad understanding of general business processes and the ability to understand new domains, in particular how to make products and deliver field services.
Bachelor's degree in Information Systems / Computer Science / Business / Accounting / Management or Master's degree in business management is an advantage.
Strong interpersonal and leadership skills.
Ability to combine skills of a Project Manager and an Analyst / Solution Architect.
Having a mindset of a problem-solver with high responsibilities and multi-task capabilities.
Have a passion for IT and motivation to learn new skills.
Have a passion for being an ERP Change Consultant and/or a Project Leader.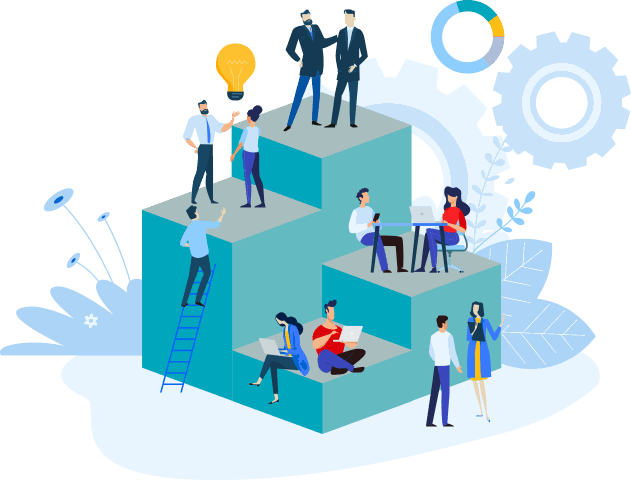 Send us your CV
Send us your CV with information about your skills, past work experience & relevant projects you took part in.

Answer our questions
We will send you a few questions to understand a little bit more about your background, vision & expectations.


Phone Interview
Our hiring manager will call you and will ask you about your motivation, experience & preferences.



Case Studies
We will invite you for case studies, where you can show your skills & experience with new acquisitions & team management. 



Online Interview
You will meet our global management team for an online call, where we discuss all the details about your experience & motivation.



You get a Job Offer
After you successfully pass all the steps, we will get back to you with a job offer to join our group team. 

Global Environment
Our team has branches in 10 countries and you can meet colleagues of 15+ different nationalities!

Career Growth
Twice a year, we assess the skills, performance & knowledge of our team and revise the wage, if applicable.

Regular Training
You will get assigned your own coach who makes sure that you have proper training & knowledge for your job.

Constant Learning
You will meet customers of different industries, backgrounds & sizes. There is a lot of learning opportunities.

Extra Benefits
PERFORMANCE BONUS
Your salary package depends on the performance of the branch - the better & more profitable the branch is, the bigger percentage of the profit you will receive!
FLEXIBLE WORKING HOURS
Our office hours are from 9.30 a.m. till 3.30 p.m. You can start earlier or later depending on your schedule, everyone is productive at a different time of the day.
HOME - OFFICE DAYS
We have an option to work from home on Wednesdays (if you are not personally needed in the office) so you can plan your day accordingly. Working whole day in pajamas and from bed? Sounds good!


Why Port Cities?
INTERNATIONAL TEAM
In Vietnam, we have a team consisting of 5 different nationalities. Our common language is English and it is a great place to practice it & speak it on a daily basis.

LEARN & IMPROVE
We always strive to learn new technologies, to improve our skills & to make sure we are up to date with our knowledge to be great consultants.
WE HAVE FUN TOGETHER
We have a very open & honest company culture and we enjoy spending time together - be it a karaoke night, running a marathon, or just enjoying good food & drinks together.
           About Port Cities


10+ branches on 4 continents


150+ Port Citizens
The best Odoo partner in APAC


500+ successful ERP implementations