ERP Pre-Sales Consultant Singapore
      Job Description
Provide pre-sales support to the regional sales force for all presales requirements.

Perform product demonstrations within the assigned region; as well as, providing individual pre-sale.

Pursue additional products, presentation, and demonstration skills training as needed throughout the product life-cycle.

Perform sales visits and customer calls to assist in the sales process.

Manage and assist in the preparation of RFP's (Request for Proposals), as well as, providing the sales team with functional, technical and industry support in the creation of ROI templates and other sales tools, as required.

Participate in Trade-shows, User Conferences and Sales Seminars.

Develop customized versions of Product Presentation and Demonstration.

Conduct prospect product presentations and demonstrations as necessary.

Participate in surveys and interviews with potential prospects.

Develop relationships with existing customers and nurture references.

Help define project scope, goals and deliverables.

     Requirements
5+ years of pre-sales/project management experience.


Proficiency in  English and good communication skills.

Strong interpersonal skills - ability to build and maintain strong relationships with the team, cross-functional colleagues, and external partners.

Experience managing a team. 


Deep business knowledge and experience.

Previous pre-sales/project management experience with ERP software solution vendors like Odoo, SAP, Oracle, Microsoft.

Critical thinking and problem-solving skills.

Excellent decision-making and leadership capabilities.

Conflict resolution experience.

Ability to tolerate stress. Send us your CV
Send us your CV with information about your skills, past work experience & relevant projects you took part in.



Initial profile screening
Our HR team will check your experience & skills to assess, whether you would be the right fit to join our team.


1st personal interview
You will have a personal interview with our Group Sales Director Stanislav, who will assess your sales skills & expertise.



2nd personal interview
After the first successful interview, you will meet the Director of the Singapore branch and discuss your motivation.



You get a job offer
After you successfully pass our 2 rounds of interviews, you will get an offer to join our team in Singapore.

Global Environment
Our team has branches in 10 countries and you can meet colleagues of 15+ different nationalities!

Career Growth
Twice a year, we assess the skills, performance & knowledge of our team and revise the wage, if applicable.

Regular Training
You will get assigned your own coach who makes sure that you have proper training & knowledge for your job.

Constant Learning
You will meet customers of different industries, backgrounds & sizes. There is a lot of learning opportunities.

Extra Benefits
PERFORMANCE BONUS
Your salary package depends on your performance - the more & bigger projects you sell, the bigger sales commissions you will receive!

HEALTHCARE
We will cover your health insurance, life insurance, and also dental-related costs. 

FINANCIAL SUPPORT
Our company will provide you  Flexible Spending Account (FSA), Health Savings Account (HSA), which will allow you to contribute a portion of your regular earnings to pay for qualified expenses related to medical and dental costs.



Why Port Cities?
INTERNATIONAL TEAM
In Singapore, we have a team consisting of different nationalities. You will also closely cooperate with our colleagues from different branches.

LEARN & IMPROVE
We always strive to learn new technologies, to improve our skills & to make sure we are up to date. We are one of the biggest Odoo partners worldwide!
WE HAVE FUN TOGETHER
We have a very open & honest company culture and we enjoy spending time together - be it for a beer, hike, or other activities!
Your future colleagues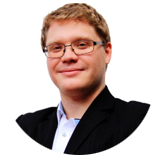 Stanislav, Group Sales Director
" I started my journey at Port Cities in 2015 when we were still working from a small garage in a small city of Central Java. In a few years time, I witnessed the company growing and expanding to more than 8 countries. When I look back at what has been accomplished, all the milestones reached, all the new opportunities that have been opened, all the new contacts that Port Cities has given me the opportunity to meet, it makes me really proud to be part of the adventure! Working at Port Cities is being part of a company that is growing fast and enables everyone to contribute to this growth."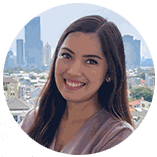 Marina, Sales Executive
" I've been working in Port Cities for almost 4 years and seen so many changes, of course in a good way. From when we started opening a branch in Jakarta where my office room was a backyard (can you believe that?) until it has a decent office in one of the busiest locations in Jakarta. I'm proud to be able to see how this company has been developed so much. What I like about working here is that I met so many people from different backgrounds and cultures. There is always something you can learn from other people. Last but not least, free lunch every single working day!"


           About Port Cities


10 branches on 4 continents


160+ Port Citizens
The best Odoo partner in APAC


500+ successful ERP implementations