Group Compensation & Benefits Specialist
     Job Description
Maintain and monitor the Group attendance system, payroll calculation and distribution as well as bonus system, employment contract agreement to make sure all data are correct.

Be responsible for executing the Compensation and Benefit process for the Group which entails keeping up-to-date with employee movements and reflect on compensation & benefit calculations on a monthly basis.

Act as the main point of contact for each branch Compensation and Benefit including Payroll, Employment Contract agreements, bonus, and attendance system.

Manage the input process of data into the HR System and the maintenance of employee information, including new hires, promotion, demotion, mutation, extension and termination of the contract.



    Requirements
Minimum Bachelor's Degree in Human Resource/Finance.

2+ years of experience as a Compensation and Benefits specialist.

English proficiency: with good communication skills.

Proficiency in  Ms. Excel (vlookup, hlookup, PivotTable, etc).

Strong interpersonal skills ; have the ability to build and maintain strong relationships with the team, cross-functional colleagues, and external partners.

Critical thinking and problem-solving skills.

 Excellent decision-making.

Conflict resolution experience.

High level stress management skills. 

Send us your CV
Send us your CV with information about your skills, past work experience & relevant project experience.

Interview with HR
Our HR team will invite you to an Interview to discuss your skills and experience to determine your compatibility.


Submit the Case study
You will be given a Case study to complete that will  assess whether you possess the necessary knowledge & skillset. 



Interview (Director)
You will meet the COE Indonesia Director, who will engage you further about your experience & skills.



Job Offer
After successfully passing all the aforementioned steps, we will get back to you with a job offer to join our group team.



1st Day of Work
Your coach & team leader will guide you through company rules, policies & explain all further details.

Global Environment
Our team has branches in 10 countries and you can meet colleagues of 15+ different nationalities!

Career Growth
Twice a year, we assess the skills, performance & knowledge of our team and revise the wage, if applicable.

Regular Training
You will get assigned your own coach who makes sure that you have proper training & knowledge for your job.

Constant Learning
You will meet customers of different industries, backgrounds & sizes. There is a lot of learning opportunities.

Extra Benefits

MONTHLY BONUS
Your salary package depends on your performance - the more time you spend working on our customers projects, the more bonuses you get.
OFFICE LUNCH
We collaborate with a catering company to provide good & tasty lunch, snacks & coffee for our Port Citizens. 
FLEXIBLE WORKING HOURS
If you are more productive during certain hours of the day, then we allow you some flexibility to start and end the day according to your preference.


Why Port Cities?
INTERNATIONAL TEAM
In Vietnam, we have a team consisting of 5 different nationalities. Our common language is English and it is a great place to practice & speak it on a daily basis.

LEARN & IMPROVE
We always strive to learn new technologies, to improve our skills & to make sure we are up to date with our knowledge in order to be great consultants.
WE HAVE FUN TOGETHER
We have a very open & honest company culture and we enjoy spending time together - be it a karaoke night, running a marathon, or just enjoying good food & drinks!
Your future colleague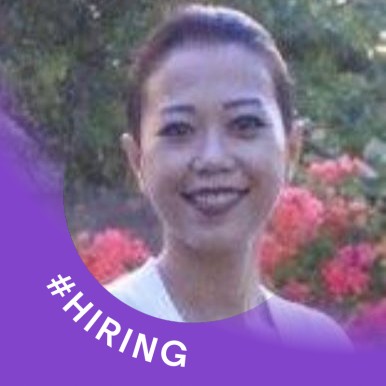 Zhee, Group HR Director
" The thing that I like about leading the Human Resource department is that we are constantly growing. No day is ever the same; from managing the employee expectations, always improving the employees overall experience, understanding the law and regulations, to the technology itself ."
            About Port Cities


13 branches on 4 continents


270+ Port Citizens
The best Odoo partner in APAC


500+ successful ERP implementations