Sales Administrator Australia
      Job Description
Manage leads: handle incoming leads from the website or other sources. 

Ensure actions related to sales are done in a timeous manner.

Follow up on prospects. 

Attend sales meetings, write minutes with the future possibility to do sales  pitch and progress further within the sales cycle. 


Maintain the CRM. 

Prepare proposals: (under supervision by a consultant), follow proposal preparation instructions, coordinate and drive the proposal preparation process.

Manage client accounts.

Generate customer satisfaction surveys.

Develop and nurture long term relationships with our client base.

Promote a friendly and professional working relationship with clients and stakeholders by creating a climate of mutual trust.

Identify new sales opportunities within existing clients. 

Contribute and assist with organizing marketing activities. 

Participate to networking events; and other relevant functions
.

      Requirements
A minimum of 2 years experience in a similar role. 

Excellent communications skills; oral and written. 

Strong interpersonal skills - ability to build and manage strong relationships with the team, customers, and external partners.

Growth mindset and positive attitude.

Desire to learn and grow. 

Submit Your CV
Send us your CV with information about your skills, past work experience & relevant projects you took part in.



Screening 
We want to see  better understand your skill-set. You will  have a sit-down with HR to check your suitability & team-fit.

1st   Interview
You will be invited for an interview with the HR Manager who will assess your motivations & abilities.


2nd Interview
The next step of the selection is to meet with our Hiring manager, who will assess your skills and 



 Job Offer
After you successfully pass all the steps, we will get back to you with a job offer to join our team in Melbourne.


1st Day  
Your coach & team leader will guide you through company rules, policies & other related details.
Global Environment
Our team has branches in 10 countries and you can meet colleagues from 15+ different nationalities!

Career Growth
Twice a year, we assess the skills, performance & knowledge of our team and revise the wage, if applicable.

Regular Training
You will get assigned your own coach who will ensure that you have proper training & knowledge for your job.

Constant Learning
You will meet customers from different industries, backgrounds & sizes. There are a lot of learning opportunities.

Extra Benefits

PERFORMANCE BONUS
Your salary package depends on your performance and ability to complete projects efficiently.

FLEXIBLE WORKING HOURS
Your working hours are flexible, everyone is productive at a different time of the day.












Why Port Cities?
INTERNATIONAL TEAM
You will be working in an international fully remote team! Your colleagues are located all over the world & you will get to work with our management team too!

LEARN & IMPROVE
We always strive to learn new technologies, to improve our skills & to make sure we are up to date with our knowledge to be great consultants.
WE HAVE FUN TOGETHER
We have a very open & honest company culture and we enjoy spending time together - be it a karaoke night, running a marathon or just enjoying good food & drinks together.
Your future colleague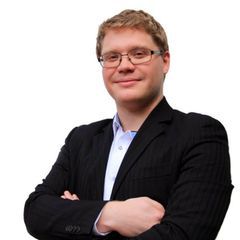 Stan,  Group Sales Director
"I've started my journey in Port Cities in 2015 when we were still working from a small garage in a small city of Central Java.  In a few years' time, I saw the company growing and expanding to more than 8 countries. When a look back at what has been accomplished; all the milestones reached, all the new opportunities that have been opened, all the new contacts that Port Cities has given me the opportunity to meet! It makes me really proud to be part of the adventure! Working at Port Cities is being part of a company that grows fast and enables everyone to contribute to this growth. "
           About Port Cities


10 branches on 4 continents


150+ Port Citizens
The best Odoo partner in APAC


500+ successful ERP implementations