Job Description
Work closely with the management team to plan and develop strategic goals to take the business to the next level, shape the business model and execute accordingly.

Take ownership of P&L, financial statements, reports and implement business initiatives based on data interpretation.

Oversee and manage the overall activities of the company's operations and management including project delivery, back-office operation, accounting & legal related matters with the Sr. Managers (both in Singapore and abroad).

Establish and maintain relationships with customers (new acquisitions).

ERP project implementations - scope, project plan, budget and strategy, negotiating and signing business contracts.

Implement solution-based sales whereby the value has to be created in the client's concept, as custom software implementation which is the opposite of the "commodity" solutions.

Account to and manage relationships with existing clients including upsell negotiations, follow up of AR, Down Payments, in coordination with the project delivery team. 

     Requirements
A minimum of 5 years working experience in the "Solution" Sales / Business Development / Pre-Sales.

A minimum of 2 years hands-on experience & understanding in ERP system implementation or software development/implementation.

Experience as an Operation Manager, Country Manager, or General Director is a plus.

Strong interpersonal skills - be able to build and manage strong relationships with the team, cross-functional colleagues, and external partners.

Have some experience managing a team.

Growth mindset and positive attitude.

Fluency in English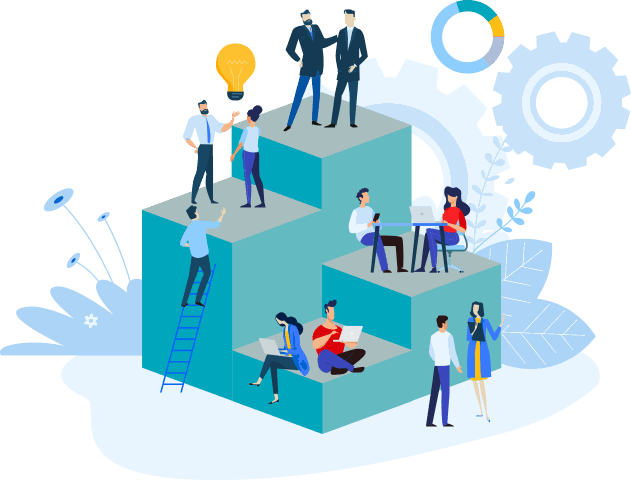 Send us your CV
Send us your CV with information about your skills, past work experience & relevant projects you've completed. 

Answer our questions
We will send you a few questions that will help  us understand you more; your background, vision & career goals and  expectations. 


Phone Interview
Our hiring manager will call you to enquire more about your motivations, experience & career preferences for better understanding.



Sales Case Studies
We will invite you for a case study, where you will showcase your skills & experience in acquisitions & team management. 



Online Interview
You will meet our global management team through an online call, to discuss all the details about your experience & motivations.



You get a Job Offer
After you successfully pass all the steps, we will give you a job offer to join our Port Cities team in Singapore and you will be inducted. 

Global Environment
Our team has branches in 10 countries and you can meet colleagues of 15+ different nationalities!

Career Growth
Twice a year, we assess the skills, performance & knowledge of our team and revise the wage, if applicable.

Regular Training
You will get assigned your own coach who makes sure that you have proper training & knowledge for your job.

Constant Learning
You will meet customers of different industries, backgrounds & sizes. There is a lot of learning opportunities.

Extra Benefits
PERFORMANCE BONUS
Your salary package depends on the performance of the branch - the better & more profitable the branch is, the bigger percentage of the profit you will receive!
HEALTHCARE 
Your health is important to us, therefore we will cover your health insurance, life insurance, and also dental-related costs. 
FINANCIAL SUPPORT
We will provide you with a Flexible Spending Account (FSA), Health Savings Account (HSA), which will allow you to contribute a portion of your regular earnings to pay for qualified expenses related to medical and dental costs.


Why Port Cities?
INTERNATIONAL TEAM
In Vietnam, we have a team consisting of 5 different nationalities. Our common language is English and it is a great place to practice it & speak it on a daily basis.

LEARN & IMPROVE
We always strive to learn new technologies, to improve our skills & to make sure we are up to date with our knowledge to be great consultants.
WE HAVE FUN TOGETHER
We have a very open & honest company culture and we enjoy spending time together - be it a karaoke night, running a marathon, or just enjoying good food & drinks together.
Your future colleagues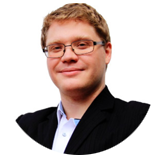 Stanislav, Group Sales Director 
" I started my journey at Port Cities in 2015 when we were still working from a small garage in a small city of Central Java. In a few years time, I witnessed the company growing and expanding to more than 8 countries. When I look back at what has been accomplished, all the milestones reached, all the new opportunities that have been opened, all the new contacts that Port Cities has given me the opportunity to meet, it makes me really proud to be part of the adventure! Working at Port Cities is being part of a company that is growing fast and enables everyone to contribute to this growth. "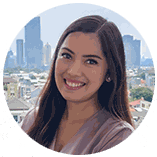 Marina, Sales Executive
"  I've been working in Port Cities for almost 4 years and seen so many changes, of course in a good way. From when we started opening a branch in Jakarta where my office room was a backyard (can you believe that?) until it has a decent office in one of the busiest locations in Jakarta. I'm proud to be able to see how this company has been developed so much. What I like about working here is that I met so many people from different backgrounds and cultures. There is always something you can learn from other people. Last but not least, free lunch every single working day!"


           About Port Cities


11 branches on 4 continents


170+ Port Citizens
The best Odoo partner in APAC


500+ successful ERP implementations