Sales Executive Australia
      Job Description
Follow-up on inbound and outbound leads.

Leads qualification and organizing meetings with our consulting team to support the sales process.

Responsible for establishing and maintaining relationships with customers (new acquisitions).

Focus on solution-based sales. Ability to create added value in the client's concept based custom software's implementation, as opposed to commodity solutions.

Account and relationship management with existing clients including upsell negotiations, follow up of account receivable, credit management. In coordination with the project delivery team.

Work closely with the management team to plan and develop strategic goals for overall business to the next level, shape the business model and execute accordingly.

      Requirements
At least 3 years working experience in the "Solution" Sales / Business Development / Pre-Sales.


A minimum of 2 years hands-on experience  and understanding of ERP system implementation or software development/implementation.

Strong interpersonal skills - ablility to build and manage strong relationships with the team, cross-functional colleagues, and external partners.

Growth mindset and positive attitude.

English as a Native language preferred.
Submit Your CV
Send us your CV with information about your skills, past work experience & relevant projects you took part in.



Case Studies
We want to see your sales skills in practice. You will get a case for showing your strengths & drive in person.

1st   Interview
You will be invited for the first interview with your hiring manager who will assess your motivation & fit to our team.


2nd Interview
The next step of the selection is to meet with our head of sales, who will assess your skills. 



 Job Offer
After you successfully pass all the steps, we will get back to you with a job offer to join our team in Melbourne.


1st Day  
Your coach & team leader will guide you through company rules, policies & explain everything.
Global Environment
Our team has branches in 10 countries and you can meet colleagues from 15+ different nationalities!

Career Growth
Twice a year, we assess the skills, performance & knowledge of our team and revise the wage, if applicable.

Regular Training
You will get assigned your own coach who makes sure that you have proper training & knowledge for your job.

Constant Learning
You will meet customers of different industries, backgrounds & sizes. There is a lot of learning opportunities.

Extra Benefits

PERFORMANCE BONUS
Your salary package depends on your performance - the more you sell, the more bonuses you get.

FLEXIBLE WORKING HOURS
Your working hours are flexible, everyone is productive at a different time of the day.












Why Port Cities?
INTERNATIONAL TEAM
You will be working in an international fully remote team! Your colleagues are located all over the world & you will get to work with our management team too!

LEARN & IMPROVE
We always strive to learn new technologies, to improve our skills & to make sure we are up to date with our knowledge to be great consultants.
WE HAVE FUN TOGETHER
We have a very open & honest company culture and we enjoy spending time together - be it a karaoke night, running a marathon or just enjoying good food & drinks together.
Your future colleague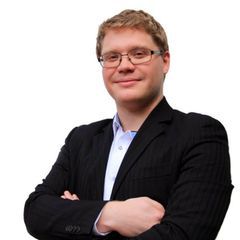 Stan,  Group Sales Director
"I've started my journey in Port Cities in 2015 when we were still working from a small garage in a small city of Central Java.  In a few years' time, I saw the company growing and expanding to more than 8 countries. When a look back at what has been accomplished; all the milestones reached, all the new opportunities that have been opened, all the new contacts that Port Cities has given me the opportunity to meet! It makes me really proud to be part of the adventure! Working at Port Cities is being part of a company that grows fast and enables everyone to contribute to this growth. "
           About Port Cities


10 branches on 4 continents


150+ Port Citizens
The best Odoo partner in APAC


500+ successful ERP implementations