Job Description
Leading the sales process for ERP system Odoo implementations.
Gathering & collecting the customer's requirements.
Presenting Odoo & Port Cities services.
Active participation in tendering opportunities.
Preparation of proposals & quotations for customers.
Networking & generation of new leads and opportunities.
In cooperation with the Sales Manager, prepare a sales strategy.
Management of internal, as well as third party online & offline events.
Help with localizing the Website & Youtube content to Vietnamese language.
Job Requirement
+3 years of experience on a B2B Sales position.
Proficient in English.
Outstanding communication & presentations skills.
Master in the art of asking the right questions.
Fast Learner.
Experience with ERP, CRM, CMS (as a key user, salesperson, ...) is preferred.
Recruitment Process
Send us your CV
Send us your CV with information about your skills, past work experience & relevant projects you took part in.

Answer Our Questions
We will send you a few questions to understand a little bit more about your background, vision & expectations.

Interview with HR
Our HR personnel will have an interview with regarding your suitability for this particular position at Port Cities.

Case Study
You will receive a case study, that you are required to complete to show your skills & experience with analysis & communication.

Personal Interview
You will meet your future leader, who will discuss your case study, suitability  as well as other topics.

You Get a Job Offer
After you successfully pass all the steps, we will get back to you with a job offer to join our group team. 

First Day at Port Cities
Join us in our office in Ho Chi Minh City, Vietnam. Meet your new colleagues & start enjoying the ride with Port Cities!

Extra Benefits
PERFORMANCE BONUS
Your salary package depends on your performance - the better & more profitable the project is, the bigger percentage of the profit you will receive!
FLEXIBLE WORKING HOURS
Our office hours are from 9.30 AM till 3.30 PM. You can start earlier or later depending on your schedule, everyone is productive at a different time of the day.
HOME - OFFICE DAYS
We have an option to work from home on Wednesdays (if you are not personally needed in the office) so you can plan your day accordingly. Working whole day in pajamas and from bed? Sounds good!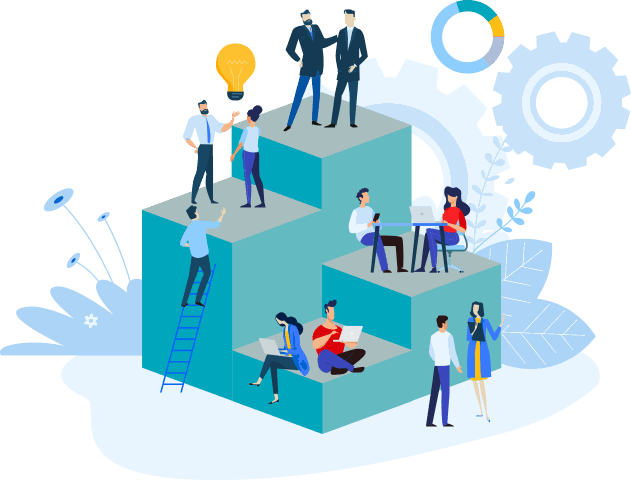 Why Port Cities?
INTERNATIONAL TEAM
In Vietnam, we have a team consisting of 5 different nationalities. Our common language is English and it is a great place to practice it & speak it on a daily basis.

LEARN & IMPROVE
We always strive to learn new technologies, improve our skills & make sure we are up to date with our knowledge to be great consultants.
WE HAVE FUN TOGETHER
We have a very open & honest company culture and we enjoy spending time together - be it a karaoke night, running a marathon, or just enjoying good food & drinks together.