Job Description
Assist the Sales Director  with managing the organizational sales departments by developing a business plan that covers sales and revenue.

Assist the Sales Director with setting individual sales targets with the sales team.


Establish sales objectives by forecasting and developing annual sales quotas projecting expected sales volume and profits for our products.

Seize new sales opportunities through networking and turning them into long-term partnerships. 

Continually assess current business distribution channels, develop and evaluate their performance and manage conflict ensuring alignment with territory plans.

Create and consult the ERP project implementations - scope, project plan, budget, and strategy, negotiating and signing business contracts.

Manage the entire sales cycle from finding a client to securing a deal.

Represent the Port Cities brand well, be well versed with our products and services so you are able to present them our clients and the sales team.

Understand our ideal customers and how they relate to our products.

Develop your sales team through motivation, counsel and product knowledge as well as education.

Set and monitor individual sales targets with the sales team.

     Requirements
At least 3 years of working experience in the "Solution" Sales / Business Development / Pre-Sales.

 A minimum of 2 years of hands-on experience & understanding in ERP system implementation or software development or implementation.


Strong interpersonal skills ; ability to build and manage strong relationships with the team, cross-functional colleagues and external partners.


 Growth mindset and positive attitude.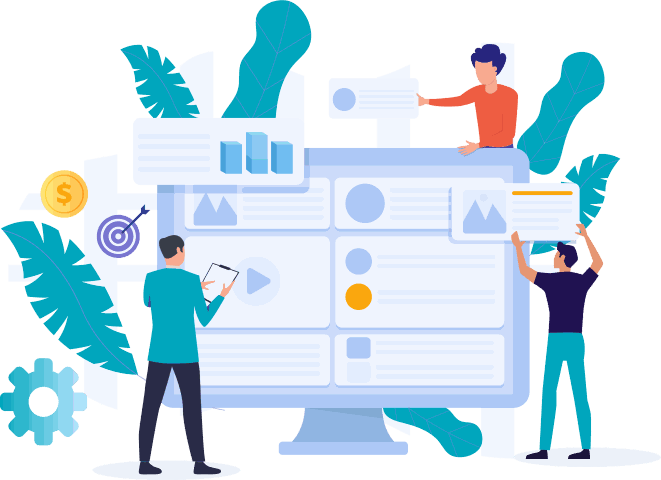 Send us your CV
Send us your CV with information about your skills, past work experience & relevant projects experience. 

Answer our questions
We will send you a few questions to better understand your background, vision & expectations.


Phone Interview
Our colleague from HR  department will call and enquire about your past experience and expertise.



PM Case Studies
You will receive a case study, where you can display your skills, expertise & experience. through analysis.



Personal Interview
You will meet your future leader, who will discuss your case study results & other related topics.



You get a Job Offer
After you've successfully passed all the steps, we will get back to you with a job offer to join our team!

Global Environment
Our team has branches in 10 countries and you can meet colleagues of 15+ different nationalities!

Career Growth
Twice a year, we assess the skills, performance & knowledge of our team and revise the wage, if applicable.

Regular Training
You will get assigned your own coach who makes sure that you have proper training & knowledge for your job.

Constant Learning
You will meet customers of different industries, backgrounds & sizes. There is a lot of learning opportunities.

Extra Benefits
EMPLOYEE ASSISTANCE
We make sure we support your health & wellbeing too - be it a pension plan contribution, health screening, physiotherapy service, and gym membership!
MOTIVATING SALARY
For an experienced Odoo project manager, we offer an interesting salary and 13th salary. 'Motivating' can be also the opportunity to work from home. 
EXTRA DAYS OF LEAVES
After a good project delivered, it is important to rest too! That is why we offer extra days of paid leaves to our employees.


Why Port Cities?
INTERNATIONAL TEAM
We are present in 10 different countries, and you will get the chance to cooperate with our colleagues from outsourcing centers in Indonesia, Vietnam & Mexico.

LEARN & IMPROVE
We always strive to learn new technologies, to improve our skills & to make sure we are up to date. We are one of the biggest Odoo partners worldwide!
WE HAVE FUN TOGETHER
We have a very open & honest company culture and we enjoy spending time together - be it for a beer, hike, or other activities!
Your future colleagues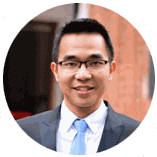 Binh, Project Manager
" What I really enjoy about being a Port Cities member, is a mindset of "project-consulting-coaching". It means, that as a project manager, you don't just stop at a "manager" role to "manage things and people" but involve a significant amount of your effort to work as a consultant to your client, a mentor to your subordinate, and a friend to your team. I feel lucky and blessed to work with such talented people, who you can feel easier to build a close-knit culture - all will help you to form a solid implementation team. "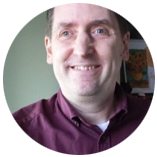 Chris, Senior Project Manager
" I'm a very curious person, so when I discovered Odoo I was very impressed with how easy it is to customize. In the last few years with Port Cities, I have got great satisfaction from finding ways to make Odoo work well for our customers in Asia. Now that Port Cities has opened a branch in the UK I am excited to be part of the team bringing the benefits of Odoo to my home country! "


           About Port Cities


12 branches on 4 continents


270+ Port Citizens
The best Odoo partner in APAC


500+ successful ERP implementations