Sales Executive Indonesia
Job Description
Leading the sales process for ERP system Odoo implementations


Gathering & collecting the customer´ requirements

Presenting Odoo & Port Cities services

Active participation in tendering opportunities

Preparation of proposals & quotations for customers

Networking & generation of new leads and opportunities

In cooperation with the sales manager, prepare a sales strategy

Management of internal, as well as 3rd party online & offline events

Help with localizing the website & youtube content to Bahasa Indonesia
Requirements
3+ years of experience on a B2B sales position

Native Bahasa Indonesia speaker

Proficient English

Outstanding communication & presentation skills

Master in the art of asking the right questions

Fast learner

Experience with ERP, CRM, CMS (as a key user, salesperson, ...) is preferred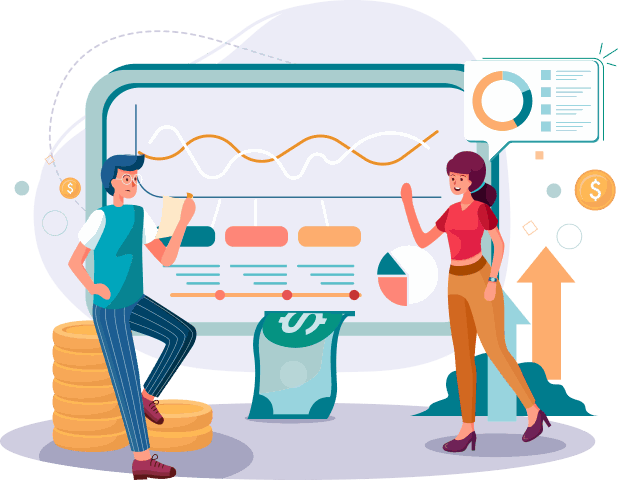 Send a CV
Send us your CV with information about your skills, past work experience & relevant projects you took part in.


Interview
Our HR team will review your CV & invite you for a first interview to assess your motivation & fit to our team.


Case studies
We want to see your sales skills in practice. You will get a case for showing your strengths & drive in person.


2nd interview
The next step of the selection is to meet with our head of sales,to assess your skills.


Job Offer
After you successfully pass all the steps, we will get back to you with a job offer to join our team in Jakarta.


1st Day
Your coach & team leader Willy will guide you through company rules, policies & explain everything.
International team
Our team has branches in 10 countries and you can meet colleagues of 15+ different nationalities!
Regular Training
You will get assigned your own coach who makes sure that you have proper training & knowledge for your job.
Career Growth
Twice a year, we assess the skills, performance & knowledge of our team and revise the wage, if applicable.
Constant Learning
You will meet customers of different industries, backgrounds & sizes. There is a lot of opportunities for learning.
EXTRA BENEFITS

     PERFORMANCE BONUS
Your salary package depends on your performance - the more you sell, the more bonuses you get.
OFFICE LUNCH
We cooperate with a catering company to provide tasty lunches to all Port Citizens.
EXTRA DAYS OF LEAVES
Did you work an extra day or needed to finish a proposal on time? Get an extra day off.


HIGHLIGHTS
ODOO ENTHUSIASTS
We at Port Cities love Odoo & we keep up with the newest trends & versions.
HONESTY
We believe that open communication & honesty is key to solve the majority of issues.
SMART SOLUTIONS
We are consultants & our main goal is to find the best solutions for our clients.
Your future colleagues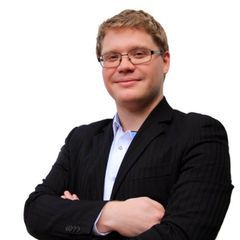 Stan, Group Sales Manager
"I started my journey at Port Cities in 2015 when we were still working from a small garage in a small city of Central Java. In a few years time, I witnessed the company growing and expanding to more than 8 countries.

When I look back at what has been accomplished, all the milestones reached, all the new opportunities that have been opened, all the new contacts that Port Cities has given me the opportunity to meet, it makes me really proud to be part of the adventure!

Working at Port Cities is being part of a company that is growing fast and enables everyone to contribute to this growth. "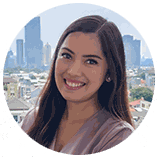 Marina, Sales Executive
" I've been working in Port Cities for almost 3,5 years and seen so many changes, of course in a good way. From when we started opening a branch in Jakarta where my office room was a backyard (can you believe that?) until it has a decent office in one of the busiest locations in Jakarta.
I'm proud to be able to see how this company has been developed so much. What I like about working here is that I met so many people from different backgrounds and cultures. There is always something you can learn from other people. Last but not least, free lunch every single working day! "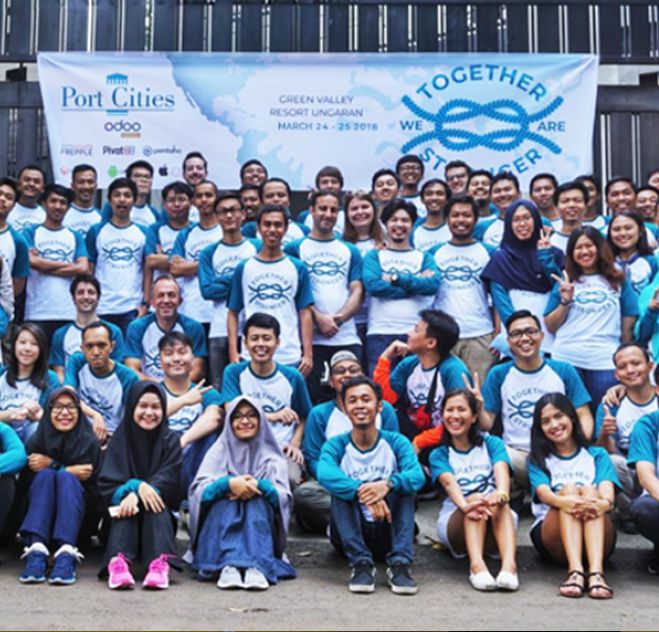 About Port Cities


11 branches on 4 continents


170+ Port Citizens
The best Odoo partner in APAC


500+ successful ERP implementations