Support Manager Remote Asia
--

Port Cities Remote Asia

--
Job Description
Support Management
Manage the customer support department's day-to-day functions.

Responding to escalated customer support issues.

Improve operational KPI's related to Customer Support Services. (example: Response time, Resolution time)

Implement customer support processes to enhance customer satisfaction.

Formulate and revise support policies and promote their implementation.
Support Analysis
Support customers to make sure they are happy with the new system/software.

Support customers with functional questions regarding their ERP system.

Drive forward the resolution of tickets.

Deeply understand the customers' needs and business processes.

Close support with Software Engineers to resolve issues in the system and do functional QC for developments made by Software Engineers.

Conduct internal testing on configuration/development before releasing them for UAT by business users.

Update Functional Specifications & UAT plan, prepare tests cases and assist in user training and deployment preparation for the end-users.

Provide necessary troubleshooting and production supports when a breakdown occurs and immediately remedy the system when flaws are encountered.

Achieve operational KPIs related to Customer Support Services. (example: Response time, Resolution time).
Go-to-market & Team Management
Onboard new Customers on the Customer Support services

Plan the Customer Support team Resources.

Inform the team of all new information related to products & procedure.

Interview and hire new employees.

Oversee and evaluate the team's ongoing training efforts.

Deliver performance evaluations and follow the disciplinary process according to company policy.
Requirements
Minimum 4 years of experience as a Support Analyst or Manager.

Prior experience in a managerial or supervisory role will be advantageous.

Bachelors degree in Information System / Computer Science / Business / Accounting / Management. A Master's degree in business management is an advantage.

Top-notch oral, written, and interpersonal abilities in English.

Can work independently.

Detail-oriented & hands-on.

Capacity to accept and utilize constructive criticism.

Show previous proof of exceptional ability.

Strong interpersonal and leadership skills.

Flexibility with working hours and ability to respond to on-call duties when needed - compensated with extra leave/days.

Strong knowledge and experience with business process modelling (UML).

Experience with ERP systems (SAP, Oracle, Microsoft Dynamics, Odoo).

Passion for learning business processes (sales, accounting, supply chain, inventory management, manufacturing).

Experience in documentation creation, such as; Requirement documents, UAT scenarios.


Send a CV
Send us your CV with information about your skills, past work experience & relevant projects you took part in.


CV check
Our HR team will review your CV & let you know, whether you were selected for an interview with our HR team.


HR Interview
You will meet our HR team, who will discuss with you your motivation, expectations and company fit.


Interview
The second round of the interview will be held online via Google Meet by Fred, our Customer Support Director.


Job Offer
After you successfully pass all the steps, we will get back to you with a job offer to join our team in Jakarta.


1st Day
Your coach & team leader Fred will guide you through company rules, policies & explain everything.
International team
Our team has branches in 10 countries and you can meet colleagues from 15+ different nationalities!
Regular Training
You will get assigned your own coach who makes sure that you have proper training & knowledge for your job.
Career Growth
Twice a year, we assess the skills, performance & knowledge of our team and revise the wage, if applicable.
Constant Learning
You will meet customers of different industries, backgrounds & sizes. There is a lot of opportunities for learning.
EXTRA BENEFITS

     ATTRACTIVE SALARY 
We value the right skills and believe in awarding our employees' experience and or qualifications with a competitive salary. 
EXTRA DAYS OF LEAVE
If you worked an extra day or you handled a go-live or an urgent issue with a customer? You get an extra compensatory day off!


HIGHLIGHTS
ODOO ENTHUSIASTS
We at Port Cities love Odoo and we keep up with the newest trends & versions.
HONESTY
We believe that open communication and honesty are key to solving a majority of issues.
SMART SOLUTIONS
We are consultants & our main goal is to find the best solutions for our clients.
Your future colleagues
Adham, Support Manager
" I've been working at Port Cities for almost 6 years and have experienced immense personal and career growth.  Initially, I joined the company as a Software Engineer but the more I worked the more I wanted to learn about different roles so I ended up as a Functional Analyst in the Support Department solving our clients problems ( and I love it!). 
Though it can sometimes be challenging, the opportunity to work at Port Cities allows me to continually challenge myself, learn new businesses, meet international clients and collaborate with an amazing multi-cultural team all the while sharpening my English skills! "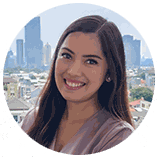 Marina, Sales Executive
" I've been working in Port Cities for almost 3,5 years and seen so many changes, of course in a good way. From when we started opening a branch in Jakarta where my office room was a backyard (can you believe that?) until it has a decent office in one of the busiest locations in Jakarta.
I'm proud to be able to see how this company has been developed so much. What I like about working here is that I met so many people from different backgrounds and cultures. There is always something you can learn from other people. Last but not least, free lunch every single working day! "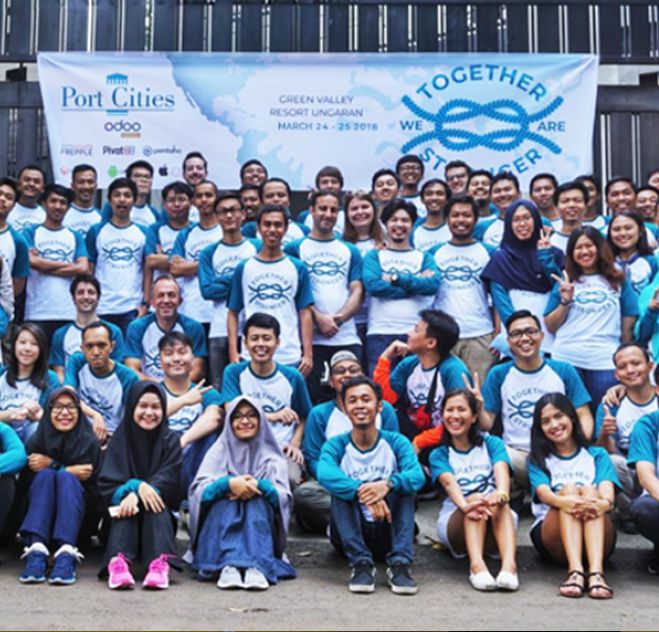 About Port Cities


10 branches on 4 continents


150+ Port Citizens
The best Odoo partner in APAC


500+ successful ERP implementations