ERP systém Odoo
Odoo is the only IT system your company needs.
Manage all your departments simply & efficiently!
Learn about Odoo
Understand, Configure & Implement Odoo!
Thinking about implementing Odoo in your company? Learn about Odoo functionalities, best case practices & news about this popular ERP.
Jak Odoo může pomoci mé firmě?
Odoo zautomatizuje vaši společnost
Odoo zautomatizuje vaše firemní procesy a dovolí vám soustředit se na důležité úkoly a rozhodování namísto operativy.
Odoo vám dá jasný přehled o tom, co se děje ve vaší firmě.
Odoo shromažďuje všechny informace o vašich firemních operacích a vygeneruje strukrované přehledy během pár sekund.
Odoo šetří váš čas i peníze.
Odoo sleduje aktivity a výsledky vašeho týmu a pomáhá vám identifikovat problémy a rizika hned, jak je to možné.
NASTARTUJTE SVŮJ BYZNYS S ODOO

KONTAKTUJTE PORT CITIES

Jsme zkušený Odoo partner a rádi vám pomůžeme s implementací vhodného Odoo ERP systému. Tento kontaktní formulář nám ​​pomůže pochopit vaše potřeby.
PROBERME VAŠE POTŘEBY
Naši konzultanti na základě odpovědí z formuláře analyzují vaše požadavky a připraví demo ukázku. Během ní vám na vám podobném podniku ukážeme, jak Odoo funguje.
ZÍSKEJTE ŘEŠENÍ NA MÍRU
Online demo schůzka je zásadním krokem naší spolupráce. Proberte detaily návrhu s odborníky a my připravíme cenovou nabídku pro vaše řešení ERP.
Jak vám může Port Cities pomoct?
Přizpůsobíme Odoo vaší firmě nebo organizaci
Tým Port Cities s vámi stráví dostatek času na to, abychom pochopili vaše firemní procesy a požadavky na nový systém. Naším cílem je najít adekvátní kompromis mezi nastavením základního Odoo a zakázkovými úpravami šitými na míru vaší firmě.

Ušetříme vaše zdroje a pomůžeme vám růst
S Odoo může každá firma šetřit čas, peníze a další zdroje. Každá společnost potřebuje funkční IT infrastrukturu, která podpoří její růst. My zabezpečíme funkční ERP řešení, zatím co vy se můžete soustředit na chod vaší firmy.
Non-stop podpora s nejnovějšími technologiemi
Technologie jsou jednou z nejlepších firemních investicí v této digitálni éře. Tým Port Cities vám dokáže pomoct s Odoo implementací a i s dalšími službami, jako jsou například hosting nebo dlouhodobá podpora. Vaše problémy jsou teď i naše.
Proč Port Cities?
Port Cities má rozsáhlé zkušenosti s IT poradenstvím, procesními analýzami a ERP systémem Odoo.
Byli jsme oceněni jako nejlepší Odoo partner v APAC regioně


Máme víc než 20 let zkušeností s IT poradenstvím

Náš tým je největší tým Odoo profesionálů na světě

Úspěšně jsme implementovali Odoo ve více než 500 organizacích

Máme spokojené klienty na 4 kontinentech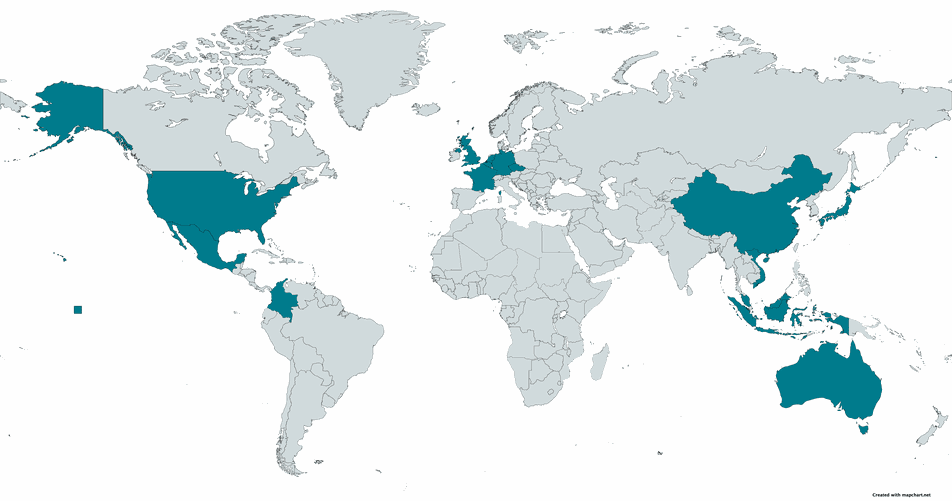 Co o nás říkají naši klienti?
Vždy oceníme, když jsou naši dodavatelé vstřícní a rychle reagují. A musim říct, že tým Port Cities je úžasný v tom, jak rychle odpovídá. Mám na mysli krátkou dobu mezi našimi dotazy a odpověďmi, které jsme od Port Cities dostali. Druhým, snad ještě důležitějším aspektem, je to, že jejich reakce skutečně pomůže problém vyřešit. To bylo pro nás v Pacific Partners rozhodující, dostali jsme rychlé a správné odpovědi.
You need to set the process first and software then will ´only´ help. Port Cities' intention is always to do a good job. Even if there have been unexpected situations along the way, our experience is very positive overall. You guys are awesome!
Odoo has some peculiarities where you need to have a partner to help you with. What we really appreciated with Port cities was the deep technical knowledge and the incredibly fast approach. If I have an issue with some transfer or some of the features, I can get a real-time reaction within a few hours. With PortCities it's a very fast process.
Po první schůzce s Port Cities jsem byla opravdu nadšená. Ve Vietnamu je hodně Odoo partnerů a já potkala většinu z nich. Tým Port Cities jako jediný přišel na schůzku s tím, že vědel, co děláme. Zkusili nám poslat objednávku a navštívili naše obchody ještě předtím, než jsme se potkali. Snažili se co nejlíp pochopit naše firemní procesy, aby nám mohli pomoct s naší Odoo implementací.
Odoo pomohlo vyrůst více než 50 000 firmám.

Zjistěte, jak Odoo může pomoct té vaší.
Novinky, tutoriály a případové studie o ERP