Système ERP d'Odoo
La seule plateforme dont vous aurez besoin pour gérer votre entreprise
Gérez tous vos services simplement et efficacement

Découvrez Odoo
Découvrez, Configurez & Implémentez Odoo
Vous souhaitez à implémenter Odoo dans votre entreprise ? Découvrez les fonctionnalités d'Odoo, les meilleurs témoignages clients et les actualités concernant ce logiciel ERP populaire.
Comment Odoo peut-il aider notre entreprise ?
Odoo automatise vos processus métier
Odoo vous permettra d'automatiser vos flux de processus métier et de vous concentrer sur les tâches et décisions importantes plutôt que sur l'administration.
Odoo vous donne un aperçu clair de vos activités
Odoo conserve toutes les informations sur vos processus métier en un seul endroit et génère pour vous des rapports détaillés en quelques clics.
Odoo vous fait gagner du temps & de l'argent
Odoo vous donne la possibilité de suivre les activités & la performance de votre équipe ainsi que d'identifier les problèmes et les risques dès qu'ils surviennent.
GROW YOUR BUSINESS WITH ODOO
CONTACT PORT CITIES
Port Cities is an Odoo implementation partner ready to assist you with designing your Odoo ERP solution. This contact form helps us understand your needs.
DISCUSS YOUR NEEDS
Based on the provided information, our consultants analyze your requirements, and organize a demo to show you how Odoo works for companies like yours.
GET A TAILOR-MADE SOLUTION
Odoo demo is an essential step of our cooperation. Get the chance to consult the experts, and we will prepare a quote for your ERP solution.
Comment Port Cities peut-il aider notre entreprise ?
Personnalisation d'Odoo en fonction de vos besoins
Port Cities passe du temps avec vous pour comprendre vos opérations, vos processus et vos préoccupations. Notre objectif est de trouver le bon équilibre entre la configuration des modules d'Odoo par défaut et la personnalisation logicielle dédiée à votre propre entreprise.

Économie de vos ressources & appui à la croissance de votre entreprise
À l'aide d'Odoo, l'entreprise peut économiser du temps, de l'argent et d'autres ressources, de là son besoin d'une infrastructure informatique en faveur de sa croissance. Laissez-nous nous concentrer sur votre système ERP alors que vous vous concentrez sur votre cœur de métier.
Support permanent avec la dernière technologie
À l'ère numérique, la technologie est l'un des meilleurs investissements pour tous les entreprises. Avec une équipe solide, Port Cities vous accompagne dans l'implémentation d'Odoo et vous apporte du support supplémentaire dont vous avez besoin. Vos problèmes sont nos problèmes.
Pourquoi Port Cities ?
Port Cities dispose d'une vaste expérience dans le conseil informatique, la business analytics et le logiciel ERP d'Odoo.
Le meilleur partenaire d'Odoo dans la région Asie-Pacifique


20+ ans d'expérience dans le conseil aux entreprises

La plus grande équipe d'experts Odoo au monde

500+ projets d'implémentations ERP réalisés avec succès dans le monde

Des clients satisfaits sur 4 continents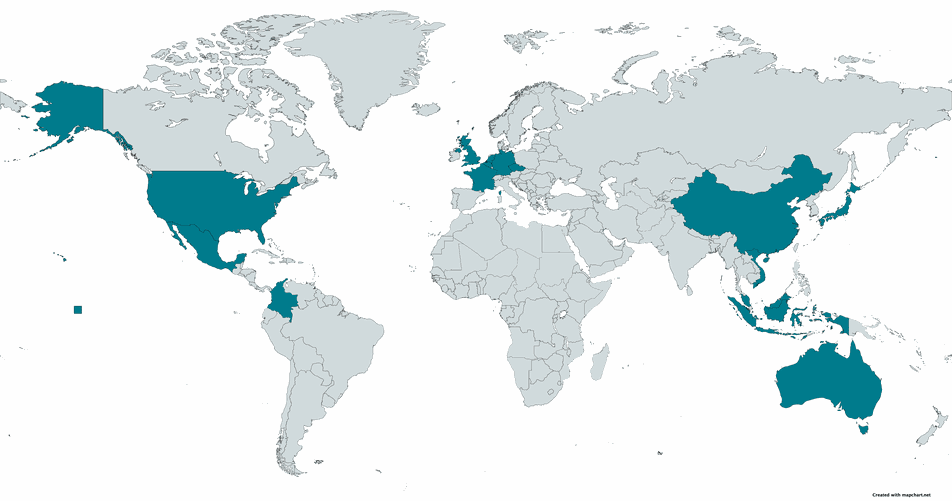 Ce que nos clients disent de nous?
We appreciate if the service provider is very responsive. And I would say Port Cities has been outstanding in their response times. I am talking about very short time frame between the inquiry/question and the response. Another even more important aspect, which I also see as very valuable for the company is that their response can also help to really address the issue. That I also rate highly. That was very helpful for Pacific Partners, one one hand, we got quick answers, and they were also the right answers.
You need to set the process first and software then will ´only´ help. Port Cities' intention is always to do a good job. Even if there have been unexpected situations along the way, our experience is very positive overall. You guys are awesome!
Odoo has some peculiarities where you need to have a partner to help you with. What we really appreciated with Port cities was the deep technical knowledge and the incredibly fast approach. If I have an issue with some transfer or some of the features, I can get a real-time reaction within a few hours. With PortCities it's a very fast process.
I was very impressed after first meeting with Port Cities. There are many Odoo partners in Vietnam, and I met most of them. However, Port Cities was the only Odoo partner who already knew what 3 Sach Food was doing. They tried to order products through our website, they visited our stores before they met me. They tried to understand our business processes so they could help us with our Odoo implementation.
50,000+ companies grow their business with Odoo ERP.
Discover how Odoo can help your business.
Actualités, tutoriels & cas clients de l'ERP