Learn about Odoo
Understand, Configure & Implement Odoo!
Thinking about implementing Odoo in your company? Learn about Odoo functionalities, best case practices & news about this popular ERP.
Odooはビジネスを自動化します。
Odooはビジネスフローを自動化し、管理の代わりに重要なタスクと決断に集中できます。
Odooは明確な概要を提供します。
Odooは、操作に関するすべての情報を1か所に保持し、構造化されたレポートを生成します。
Odooで時間とお金の節約ができます。
Odooはチームのアクティビティとパフォーマンスを追跡し、問題が発生した直後に確認できるようになっております。
GROW YOUR BUSINESS WITH ODOO
CONTACT PORT CITIES
Port Cities is an Odoo implementation partner ready to assist you with designing your Odoo ERP solution. This contact form helps us understand your needs.
DISCUSS YOUR NEEDS
Based on the provided information, our consultants analyze your requirements, and organize a demo to show you how Odoo works for companies like yours.
GET A TAILOR-MADE SOLUTION
Odoo demo is an essential step of our cooperation. Get the chance to consult the experts, and we will prepare a quote for your ERP solution.
Port Cities はどのように御社のお役に立てるか。
Odooをビジネスに適したものにする
"Port Citiesは、御社と一緒に時間を費やして、運用、プロセス、問題点を理解致します。私たちの目標は、Odooのデフォルトフローの構成と、ビジネスに合わせた適切なバランスを見つることです。 "
省資源し、成長を支援します。
Odooを使用すると、すべてのビジネスで時間、お金、その他のリソースを節約できます。すべてのビジネスで、成長をサポートするための機能するITインフラストラクチャが必要です。コアビジネスに集中しながら、ERPに集中できます。
最新テクノロジーによるノンストップサポート
デジタル時代のテクノロジー投資は企業にとって有利な投資でした。強力なチームを持つPort Citiesは、Odooの実装と必要な追加サポートを支援します。お客様の抱えてる問題は私たちの問題です。
なぜPort Cities?
Port Citiesは、ITコンサルティング、ビジネス分析、Odooにおいて幅広い経験を持っています。
APAC地域で最高のOdooパートナーを受賞


20年以上のビジネスコンサルティングの経験

世界最大のOdooチーム

世界中で500以上のERP実装が成功

4つの大陸で満足しているクライアント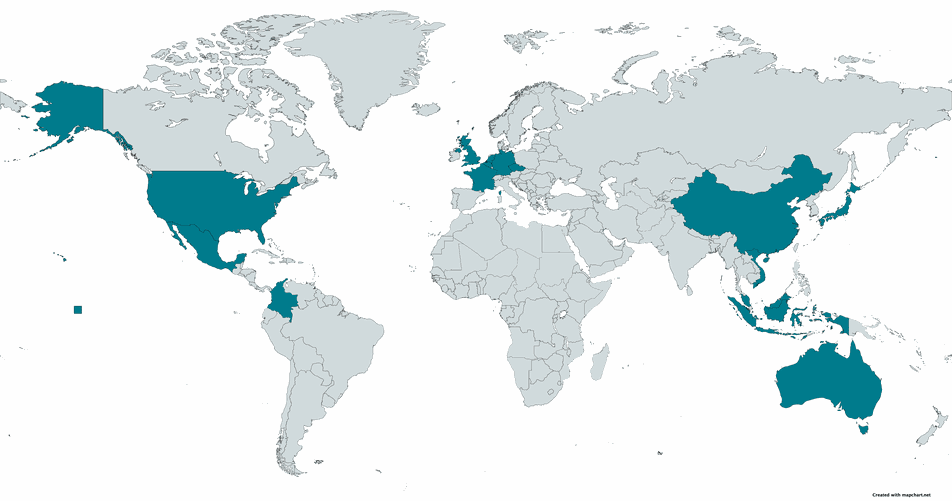 サービスプロバイダーが非常に迅速に対応していただければ幸いです。Port Cities の応答時間が早かったです。質問と回答の間が非常に短かったです。もう1つ重要な側面は、お客様の主な問題点を探してくれることが非常に役に立ち、価値があると思っています。さらに、答えも早く、正確にわかりました
You need to set the process first and software then will ´only´ help. Port Cities' intention is always to do a good job. Even if there have been unexpected situations along the way, our experience is very positive overall. You guys are awesome!
Odoo has some peculiarities where you need to have a partner to help you with. What we really appreciated with Port cities was the deep technical knowledge and the incredibly fast approach. If I have an issue with some transfer or some of the features, I can get a real-time reaction within a few hours. With PortCities it's a very fast process.
Port Citiesとの初めての出会いに感動しました。ベトナムにはOdooと連携されている会社がたくさんおり、様々なパートナーと会ってきました。Port Citiesと初めて会った時には、3 Sach Foodが何をしているかをすでに調べていた唯一のOdooパートナーでした。Port Citiesは私たちと会う前に、店を訪問したり、ウェブサイトを通じて商品の注文をしてくれていました。Odoo 実装をできるために、私たちのビジネスプロセスを理解してくれていました。
ERPに関する最新のニュース、チュートリアル、ケーススタディ