Human Resource Management with Odoo

Odoo Human Resource Management is the right solution for managing your most valuable business asset - employees. Use Odoo to recruit, manage time off and leaves, pay salaries, do appraisals, review expenses, and more efficiently from a single dashboard.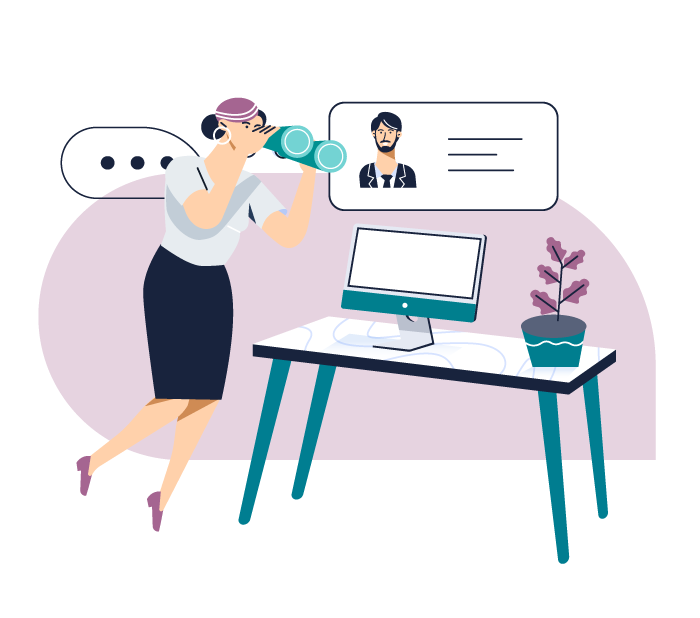 All HR information in one place
Human Resource Management (HRM) with Odoo encompasses recruitment, attendance, appraisals, expenses, leaves, etc.

Improved employee management with centralized HR information.
Effective data-tracking and management.

Enhanced employee performance and better employee self-service.
Employees App - Keep your people happy
The Odoo Employees app lets you manage and collaborate with employees in real-time.

Gather employee information in one place and save time.
Track and update employees' job roles, contract types, timesheets, and leaves.
Drive employee engagement with appraisals, goals, and rewards.

Time Off App - Manage vacations and leaves
First step
Employees make time off or sick leave requests
Second Step
Managers either accept or refuse the request.

3rd step
Employees receive notifications, and their calendar dashboard is automatically updated.

Recruitment App - Speed up the hiring process
With the Odoo Recruitment app, you can reduce administrative work, create repositories with applicants' resumes, schedule interviews, track applicants, and more.

Create hiring positions, publish hiring posts on your website, and track job applications.
Customize recruitment processes and get accurate statistics on the recruitment pipeline.
Screen CVs, set up interviews, sync your Odoo Calendar with Google Calendar, and send emails directly from the Odoo platform.

Expenses App - Manage expenses from a single dashboard
Don't download another expense management app—experience efficient expense management with Odoo.

Create, validate or refuse receipts and expense submissions from a single dashboard with the Odoo Expense app.
Get everyone - employees, managers, and accountants - involved to save time.
Get a clear view of teams' expenditures from simplified and informative reports.
Payroll Module - Pay employees on time
Integrated with other Odoo apps, the payroll module helps manage payroll procedures for all employees, regardless of contract type.

Employees are paid the right amount, at the right time, via the payment method they prefer—all with minimal time and hassle.
Generate and send payslips with a few clicks.
Easily set up pay frequency and overtime rules; calculate compensation structure and generate payroll reports.
Maintain compliance with tax laws and other financial regulations.
Modern companies use Odoo HRM to manage all HR activities

Frequently Asked Questions
Does Odoo support HRM?
Odoo helps any organization with HR tasks - from basic employee and payroll management to tracking employee performance, reviewing take-offs and leaves, supporting recruitment activities, and workforce training.
Does Odoo HRM include payroll?
Odoo has a payroll module that ensures employees are paid the right amount on time and complies with tax laws and other financial regulations.
Odoo HRM also includes applications such as Recruitment, Expenses, Time Off, and Appraisals.
What is the difference between ERP and HRM?
An ERP's main purpose is to unify and improve every aspect of a business. An HRM, on the other hand, helps manage employee data and automate HR processes. A modular ERP like Odoo makes it easy to manage HR activities and other aspects of the business from a single software.