Odoo Accounting Solution for Vietnam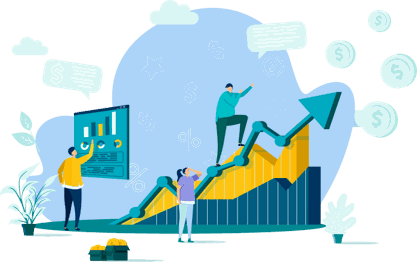 Streamline your accounting processes with the localized Odoo solution for the Vietnamese market. The module is fully compatible with VAS, and replaces separate accounting software. So instead of integrating a third-party accounting application into your ERP, you can now use a localized accounting solution and get even more benefits.

HIGHER EFFICIENCY
Manage your company & accounting with only one IT system. The localized Odoo Accounting solution for Vietnam turns Odoo native features into an ideal solution for increasing the efficiency of your Vietnamese business.
LEGAL COMPLIANCE
Our Odoo Accounting module contains predefined required templates for reporting in Vietnam. It also complies with the Vietnamese Accounting Standards (VAS), namely Circular 200.
E-INVOICE FRIENDLY
Issue electronic invoices directly from Odoo thanks to our ready-made integration with Mobifone & Viettel, and meet the 2022 deadline for e-invoice requirement in Vietnam.
Odoo Accounting Localization
Submit accounting reports in the legally required format, customized according to your preferences. Odoo automatically generates accounting reports based on data entries in the database. The documents are ready in no time, just waiting for a signature & stamp. You can also easily manage your fixed assets with automated depreciation or manually from the supplier bills thanks to automatic journal entries for each type of accounting transaction, invoices, expenses, or inventory moves.

Benefits of
Odoo Accounting Localization

FULLY INTEGRATED
The accounting module can be fully integrated with the rest of your ERP system. Odoo automatically fills in reports with data from your database.
CUSTOMIZED SOLUTION
Odoo accounting module is a part of a customized solution that complies with the overall company's flow.
Shortcomings of
accounting systems MISA and FAST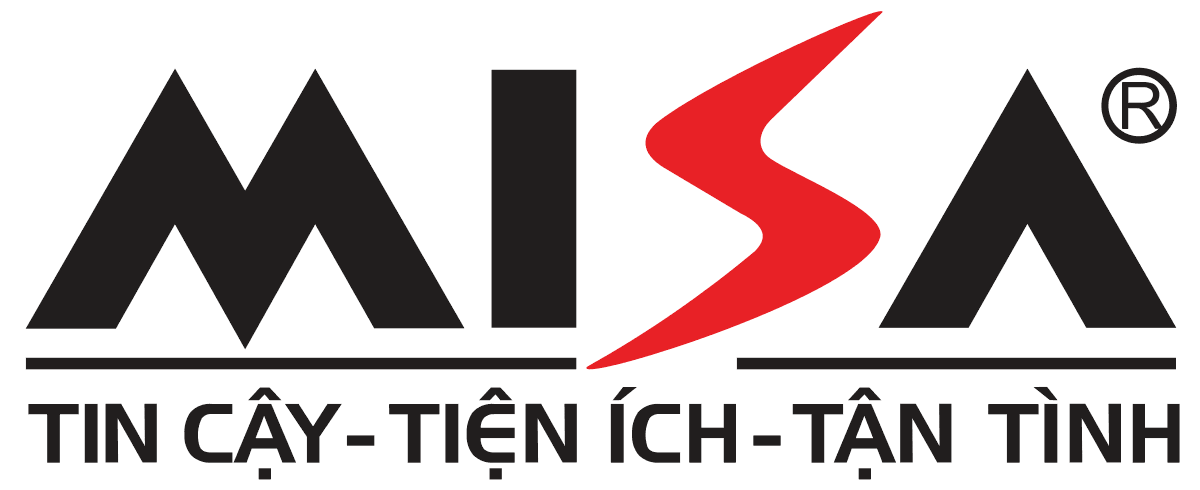 DOUBLE DATA ENTRY
The accounting systems aren't synchronized with your ERP system. Transactional data must be entered manually into both main and accounting systems.

OFF-THE-SHELF SOLUTION
MISA & FAST accounting systems are sold as individual packages that aren't customizable to the company's needs.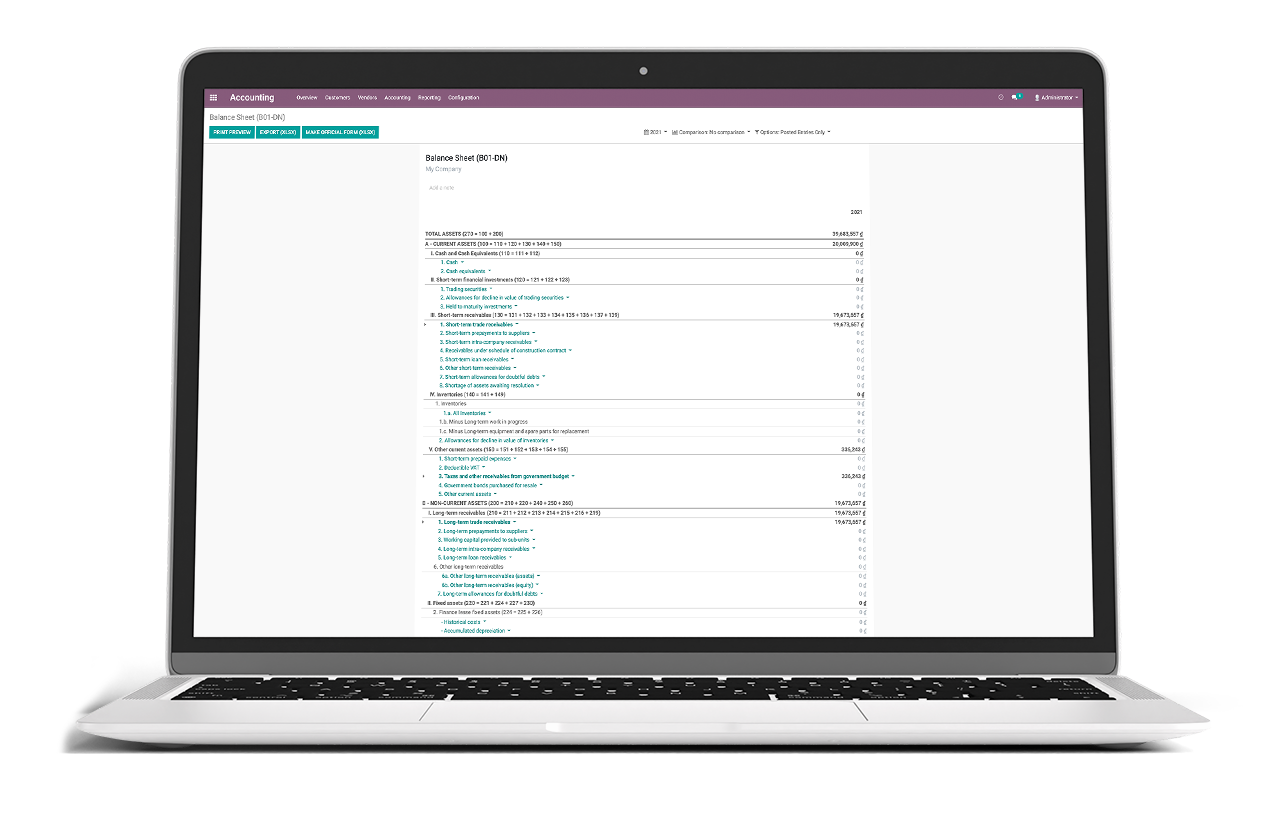 AVAILABLE REPORTS & STATEMENTS
Profit & loss / Báo cáo kết quả kinh doanh

Balance sheet / Bảng cân đối kế toán

Indirect cashflow / Báo cáo lưu chuyển tiền tệ gián tiếp

Direct cashflow / Báo cáo lưu chuyển tiền tệ trực tiếp

Purchase VAT report / Bảng kê VAT đầu vào

Sales VAT report / Bảng kê VAT bán ra

VAT allocation report / Báo cáo phân bổ VAT

VAT declaration report / Báo cáo khai thuế VAT
Did you know?
In 2022, Vietnam issued Decree 15/2022/ND-CP (Decree 15), implementing a value-added tax (VAT) reduction for certain goods and services from 10% to 8%.
You can create reports with this VAT change with Odoo in just a few clicks!
Odoo e-invoice Integration
The benefits of e-invoices and why you should integrate e-invoices.
Benefits of E-invoices
IT IS MUCH FASTER
E-invoices are delivered to the recipients just in a few minutes which will make the whole process of invoicing and payment faster and easier.
SECURE ONLINE TOKEN
Your electronic invoices are completely safe through encryption of all data inside the invoice.
IT REDUCES COSTS
Reduce your operational costs and with automated processes, you can save hours of work.
Shortcomings of Red invoices
TIME-CONSUMING
Red invoices need to be filled manually which can take a large amount of time and slow your processes down
THEY GET LOST EASILY
In case your red invoice is lost or damaged, you can be fined and your data are in danger.
COSTLY - TIME & SHIPMENT FEE
With red invoices, your operational costs are higher, so is the time your employees invest in filling them out.
Issue e-invoices directly in Odoo, thanks to our integration with local electronic invoice providers Mobifone & Viettel. All that is required is to fill in the invoice details in Odoo and click the 'Generate' button. The system then sends the required data to the invoicing system of your choice (M-invoice or SInvoice), which generates the e-invoice and forwards it to Odoo. Your electronic invoice is issued immediately without you leaving the ERP system.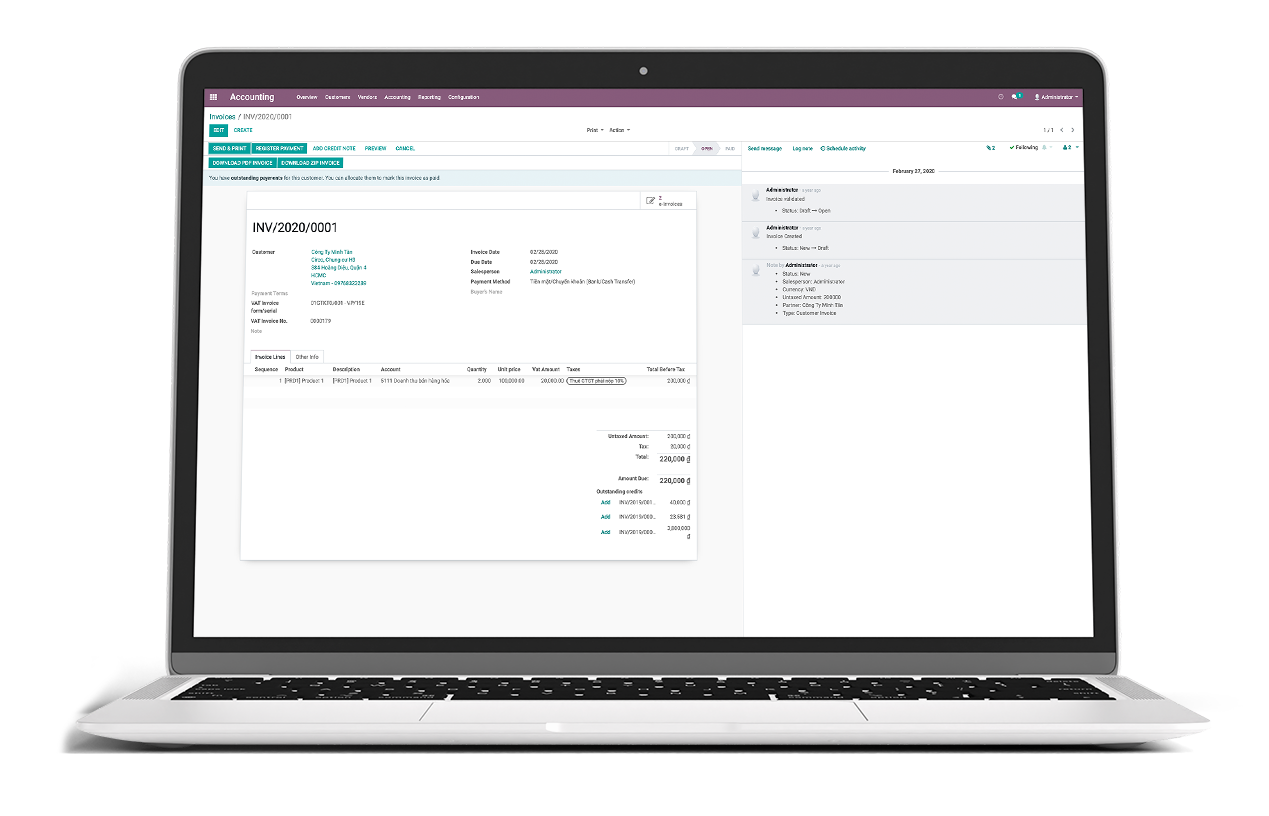 Start Using Odoo Accounting
Whether your company has already implemented Odoo as your ERP system or not, the localized accounting solution is available for you.

1. Contact form
Fill in the information about your company and your inquiry. Our consultant will approach you shortly.

2. Video Call
Our consultant will schedule a video call with you to show you a demo of the accounting module running on Odoo.

3. Implementation
Get a customized ERP solution based on your requirements or upgrade your current accounting module with localized features.

INTERESTED IN THE LOCALIZATION OF MORE ODOO MODULES?


Transform Odoo native features into a tailored & compatible solution for your business. Our IT developers are ready to work on customization that meets your company's needs.

Drop us a message for more information on any specifications you would like to configure & our consultants will contact you soon.