Odoo Support Services by Portcities

Support your Odoo Users, Software, and Server
​High-quality Odoo support services in your language.
Keep your system 100% safe, fast, and stable.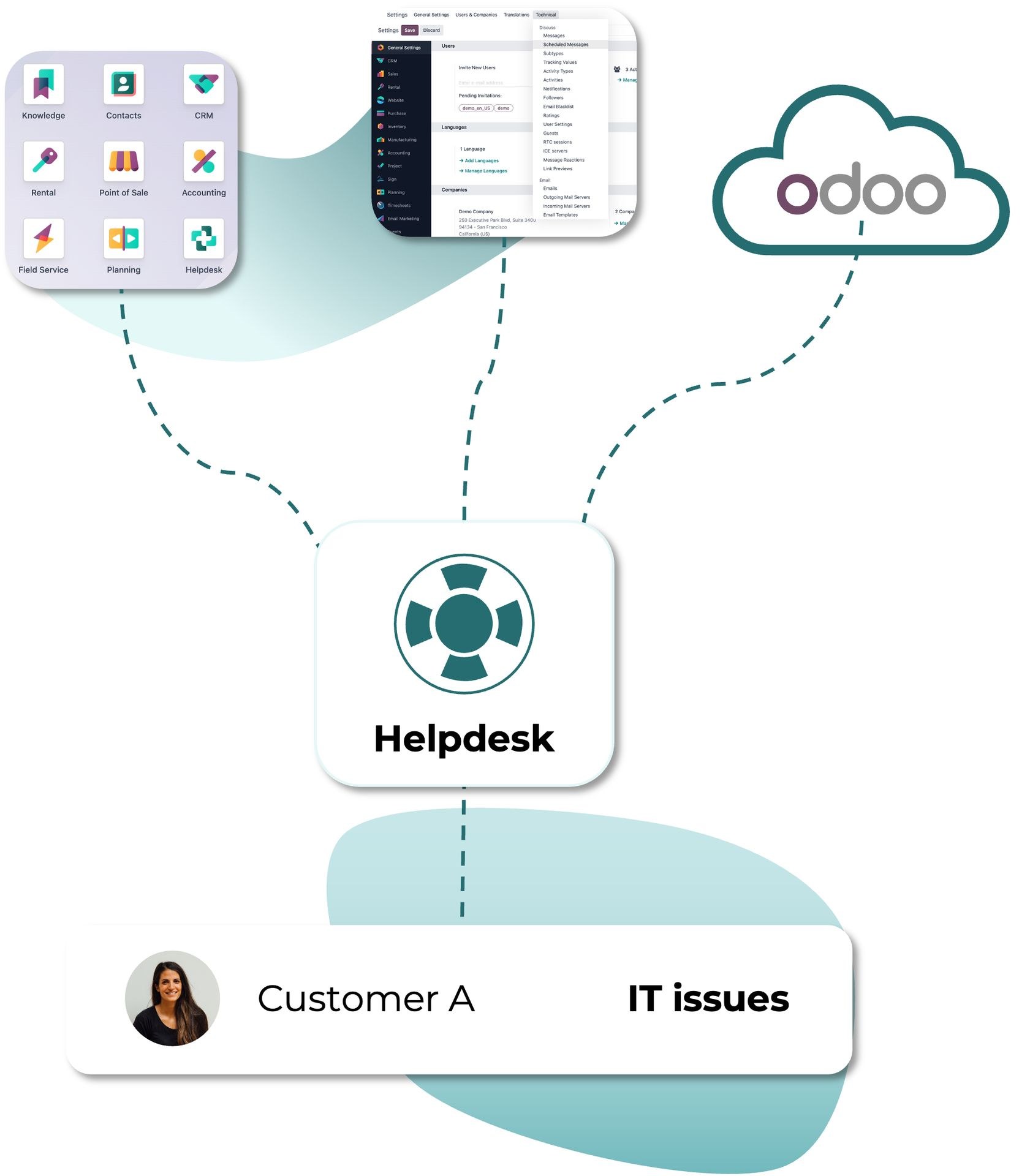 ​
Functional Questions
We help align Odoo with your business needs, offering additional functional guidelines, workflow design, and user training.

​
Bug & Technical Incidents
We excel at detecting and fixing bugs, implementing patches and updates, and performing testing to prevent recurrences.

​
Server Maintenance

We offer comprehensive support for your server setup, monitoring to avoid downtime, and security measures and scalability solutions.

Our Support services
Portcities provides à-la-carte support services to fit your expanding needs.
To make the most of Odoo, you'll need ongoing support for hosting, code maintenance, and helping your users with any issues.

Portcities provides customer support services to help you get the most out of your Odoo investment.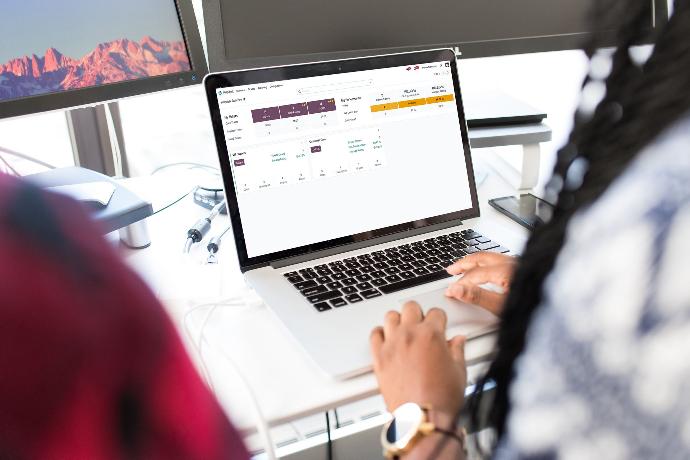 Helpdesk support
We offer up to 24/7 support service for your system.
We manage our global Helpdesk support through a ticket system to resolve issues in your Odoo system.

The Helpdesk team, working with the internal expert team, will assess your issues and promptly respond with a detailed solution.
Our 5-step support for your IT issues

A Service Level Agreement (SLA) with clients, specifying the coverage of working hours, response and resolution time.
Clear expectations on working time & support scope

Defined ticket prioritization & easy to keep track

Weekly reporting & Risk mitigation
​

SLA - Helpdesk Support levels

Ready to get the most out of your Odoo investment?

We provide post-implementation support services to our clients of all sizes.
Odoo Functional Support
We help you achieve Odoo's best practices.
Our functional support team delivers functional documentation and training on standard and custom Odoo for your business users.
Functional support is paid per hour.
We address your issue with an in-depth analysis.
We provide level 1, level 2, or level 3 support with senior experts.
You can receive a 5–32% discount for prepaid subscriptions with a minimum monthly hour requirement*.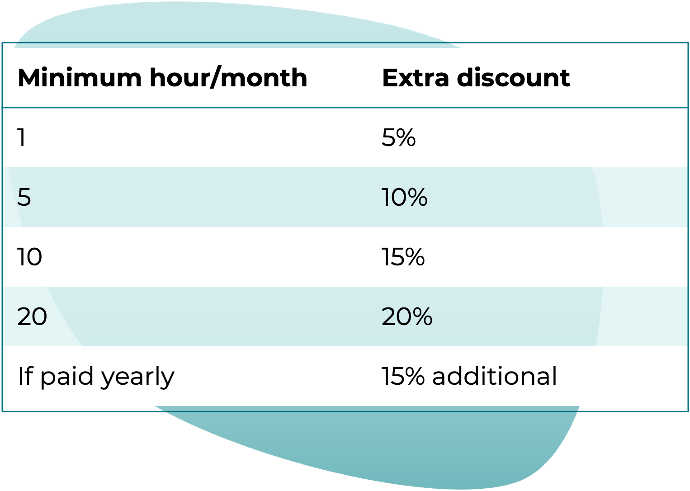 *The extra discount is equivalent to the different minimum hours per month.
Odoo Software Warranty
We help you optimize performance & mitigate risks.
​
Unlimited bug fixes

We solve system-down issues due to coding errors or configuration on implemented flows.

​
Performance optimization

We provide emergency quick fixes and/or dedicated support from infrastructure and architecture specialists for urgent situations and crises.

​
Inspection report (system & dataflow)
Depending on your data volume, we offer various reports for your Odoo system, dataflow, and server, as well as penetration tests.

Software Warranty Pricing



Service

Pricing

Unlimited bug fix & incident management

Fixed price

based on project complexity (0.5-1.5% of implementation)

High-intensity and performance




Preventive services

Emergency performance quick-fix

(Max 2h per month)

Dedicated infrastructure & architecture specialist for Q&A & crisis

(Questions compliance, optimization costs, security. Max 4 hours per month)





Responsive services

Quarterly patch management

Bi-yearly Odoo Inspection Report

DevOps - Quarterly Server Optimization

Bi-yearly data flow Inspection Report
Cloud Support
We help monitor and secure your data with our end-to-end server support.




Cloud Infrastructure
The cloud package includes ready-to-use, pre-configured and pre-optimized dedicated servers for Odoo.
We cooperate with world-leading cloud hosting providers like AWS and DigitalOcean to provide a secure hosting environment.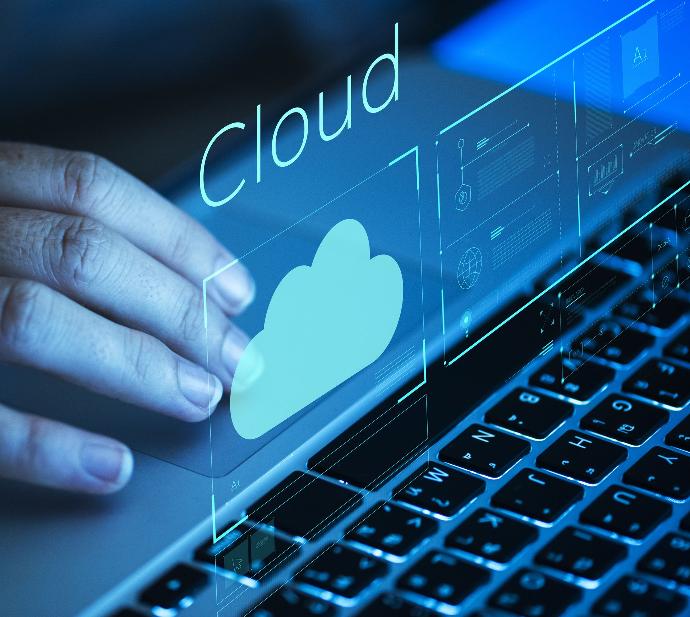 Cloud Monitoring

We provide standard and advanced monitoring services for your server and security add-ons with domain access and VPN interconnection.
We support an on-demand monitoring service if you have multiple Odoo servers and complex infrastructure.

Learn more about Monitoring Services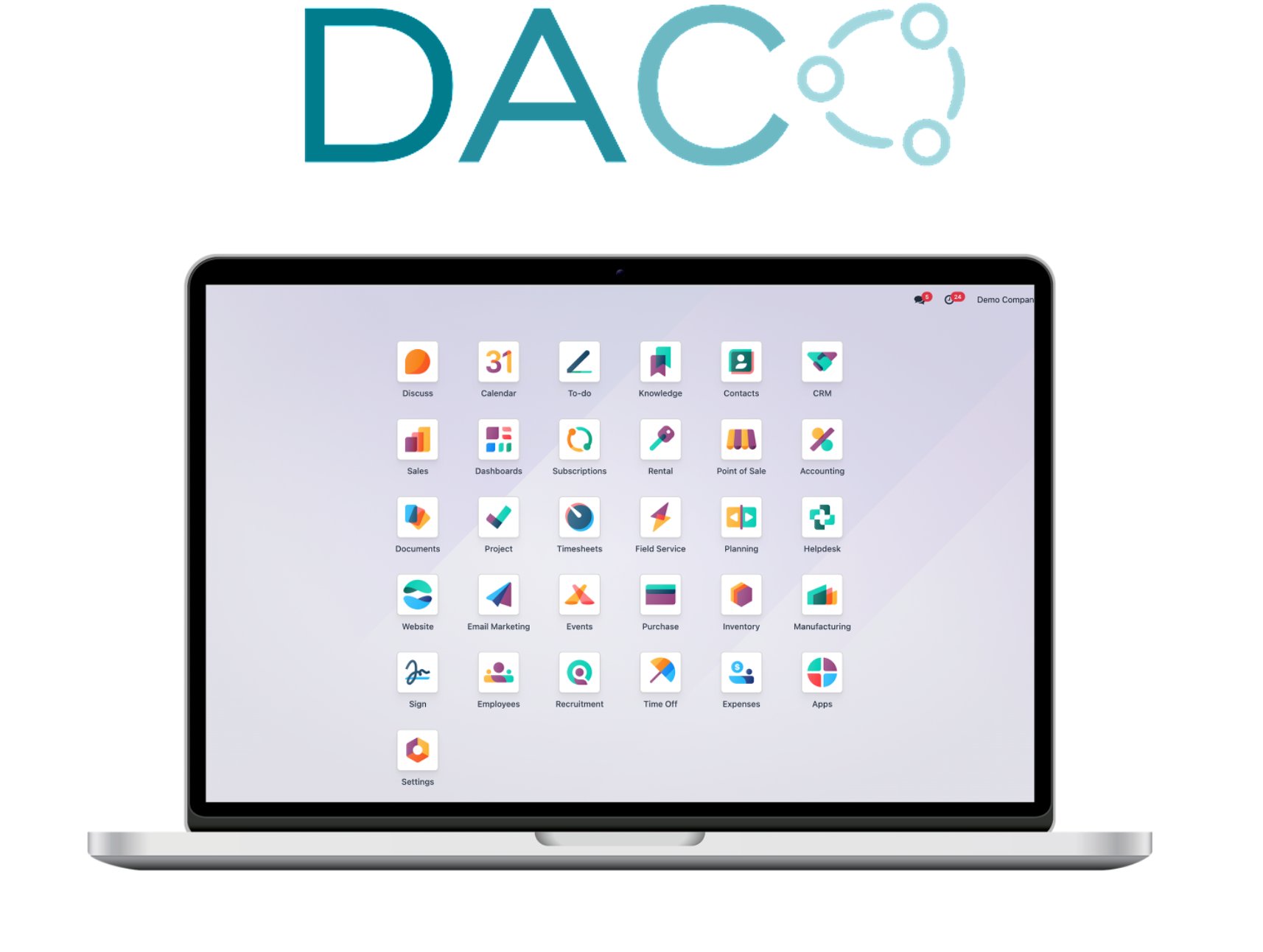 DAta COnnector (DACO)

The advanced Data Connector makes connecting multiple data sources and legacy systems easy with Odoo.
DACO allows Odoo to process big data, high transaction volumes, on-demand prediction, and AI models.
Connect with our Support
team to:
​✓ Get all your inquiries answered ​
​✓ Explore which package is best for you
​ ​✓ Get your software managed the right way

Our support service benefits
We monitor, maintain and optimize your system with dedicated support.

​

​

​
Expertise & Experience
We offer end-to-end services ranging from Odoo ERP implementation to post-implementation support for hundreds of clients. Our team of servers and Odoo specialists understand your needs.
​
Responsive Support

Under SLAs, we guarantee your IT tickets' response time and resolution time. You are in good company with the support analyst and Odoo expert teams.

​

​
Privacy & Compliance

We ensure the protection of your database and system from cyber threats in real time. We provide a certified environment with a 99.9% uptime guarantee.

​
System Health Monitoring

We regularly check your ERP system's performance to make sure it's healthy and meeting optimal levels.

Discover more of our news & case studies
Your Dynamic Snippet will be displayed here... This message is displayed because you did not provided both a filter and a template to use.

Frequently Asked Questions
When should we use Odoo support service?
Once the solutions are validated (UAT sign-off), it is time to start the support contract. When you prepare for go-live, you already want the support team to be fully operational during rehearsal and then go-live.