Helping Odoo Partners deliver complex projects.
Our Centers of Excellence help other Odoo partners deliver large and complex projects with on-demand resources. We have a global team committed to providing needed expertise, experience, and in-depth processes while keeping recurring costs low.
Outsource my project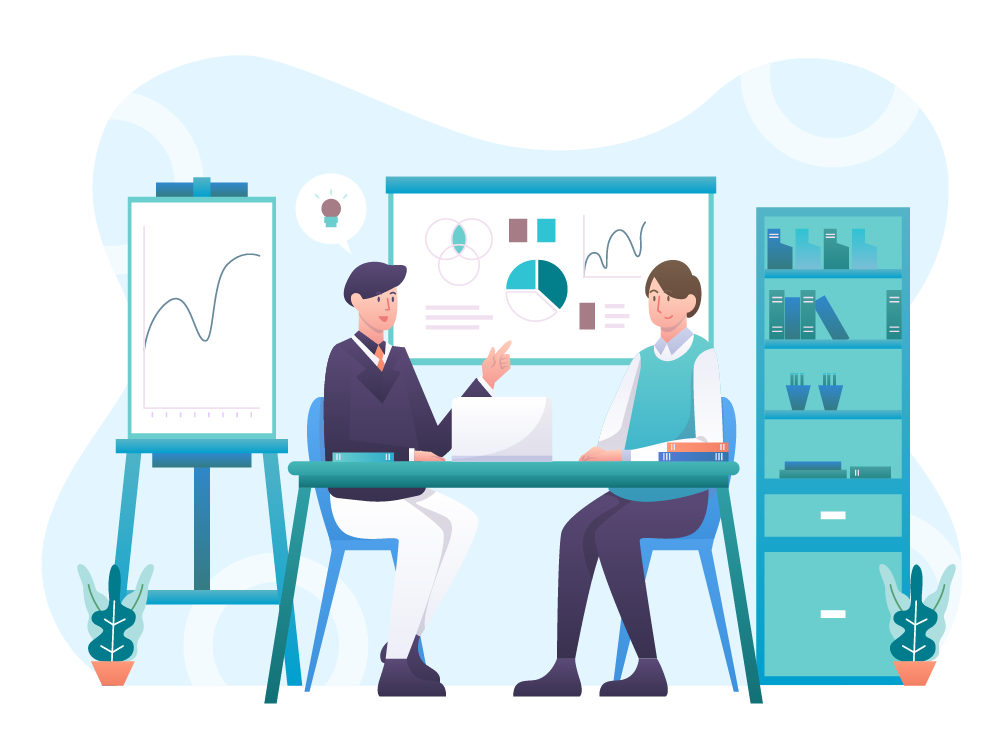 Portcities Indonesia: 1st Odoo project

Entered Malaysia & Vietnam markets
Entered Singapore, Australia & Americas

2nd CE: Vietnam
3rd CE: Americas
Entered UK, France & Japan
Best Odoo Partner in APAC - 2019, 2020, 2021, 2022
For the last four years, we have been awarded the best partner in the Asia Pacific region, thanks to the wonderful work of our team of professionals.
50 - 100% yearly growth
Since our small Odoo project team in 2015, our team has grown to 200+ professionals and 500+ ERP implementations helping clients worldwide implement IT solutions the right way.
500+ Successful Implementations

Our global team of Odoo experts has assisted hundreds of businesses with software implementation. With a dedicated outsourcing workforce, we manage complex and time-consuming projects.
Odoo certified & ranked as gold in multiple countries
Our team of experts is Odoo certified, and we rank high in the Americas, Europe, and Asia regions.
Why work with Centers of Excellence?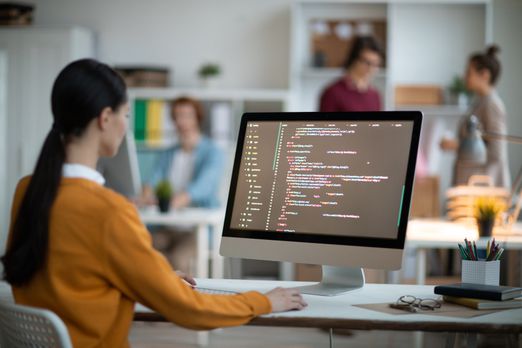 Expertise in large & complex projects
At our Centers of Excellence, large and complex projects are faced by experienced global engineers and analysts. Coupled with 24/7 support and an intensive implementation methodology, we deliver projects without complications.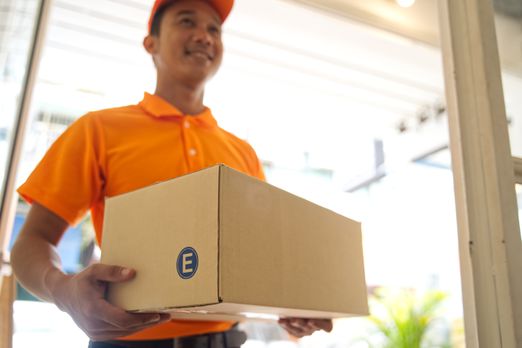 Experience with mid-market requirements
Mid-market firms are flexible and better positioned to adapt quickly and embrace innovation. We understand these unique goals and requirements, making us a reliable partner.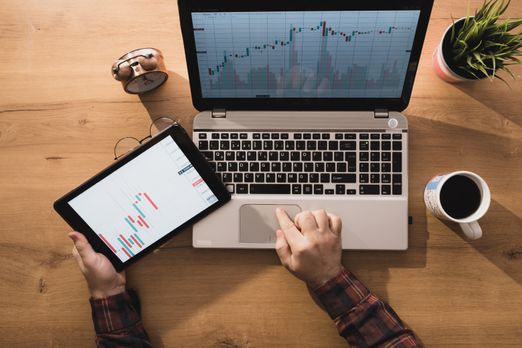 Keep financial risk controlled
When working with our team of engineers and data analysts at the Centers of Excellence, you can implement large-scale projects, stay competitive and keep your in-house team - all of these while keeping recurring costs low.

Centers of Excellence Services
Business Consulting
We advise businesses on resources, budgets, and strategies to help them develop successful projects. Outsource your projects to Portcities.
Odoo Development
As a certified Odoo partner, Portcities implements features within the Odoo ERP software. We also customise to fit specific requirements when needed.
System Integration
Portcities has experience integrating subsystems to form a complete system, ensuring seamless operation. You can safely outsource your system integration projects with our team.
IT support
Our team also fixes errors and bugs, executes maintenance upgrades, and provides SLA-managed 24/7 and other ad-hoc support.
Hosting Solutions & Architecture Design

Our server team cooperates with world-leading cloud service providers to provide our outsourcing clients with the most suitable, secure, and hassle-free cloud hosting solutions.
Post Go-live Support & Maintenance
Helpdesk process
With dual-level support, our helpdesk accesses every issue and solves them based on ticket type and severity. Our clients also get weekly reports to keep communication ongoing.
Global Coverage
Our post go-live maintenance and support are available 24/7 and in 9 languages, including English, Spanish, French, German, Slovak, Czech, Japanese, Indonesian, and Vietnamese.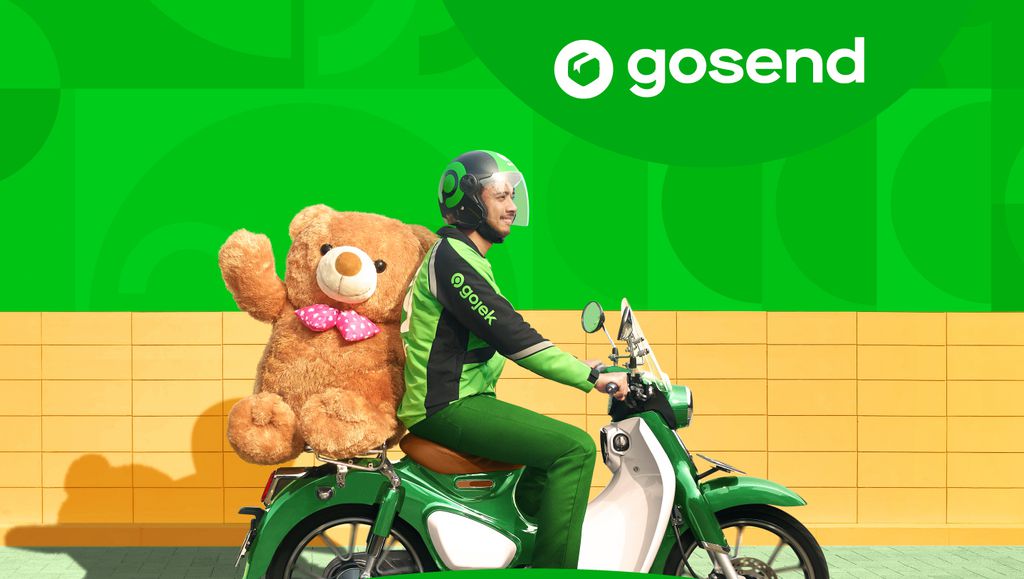 Customer Case Study: Gojek
Gojek, Indonesia's first decacorn, wanted our team to create and integrate their high-technology multi-service business with a custom in-house flow of operations.

Our team implemented a 3-in-1 system that handled Gojek's logistic operation, processing thousands of transactions daily.
Contact Portcities

To get in touch with us, fill out the contact form on our website, and one of our consultants will contact
you.

Describe your Project

Our team will help you define the optimal resources allocation, timeline and expected cost.

Downpayment
Resources will be booked and ready to kick off the project after first down payment.

Project Start

Once everything is set, we will start the project.

Our locations and Clients
From our Centers of Excellence in Indonesia, Mexico, Vietnam, and Slovakia, we serve clients in many industries worldwide, including manufacturing, retail, real estate, logistics, and entertainment.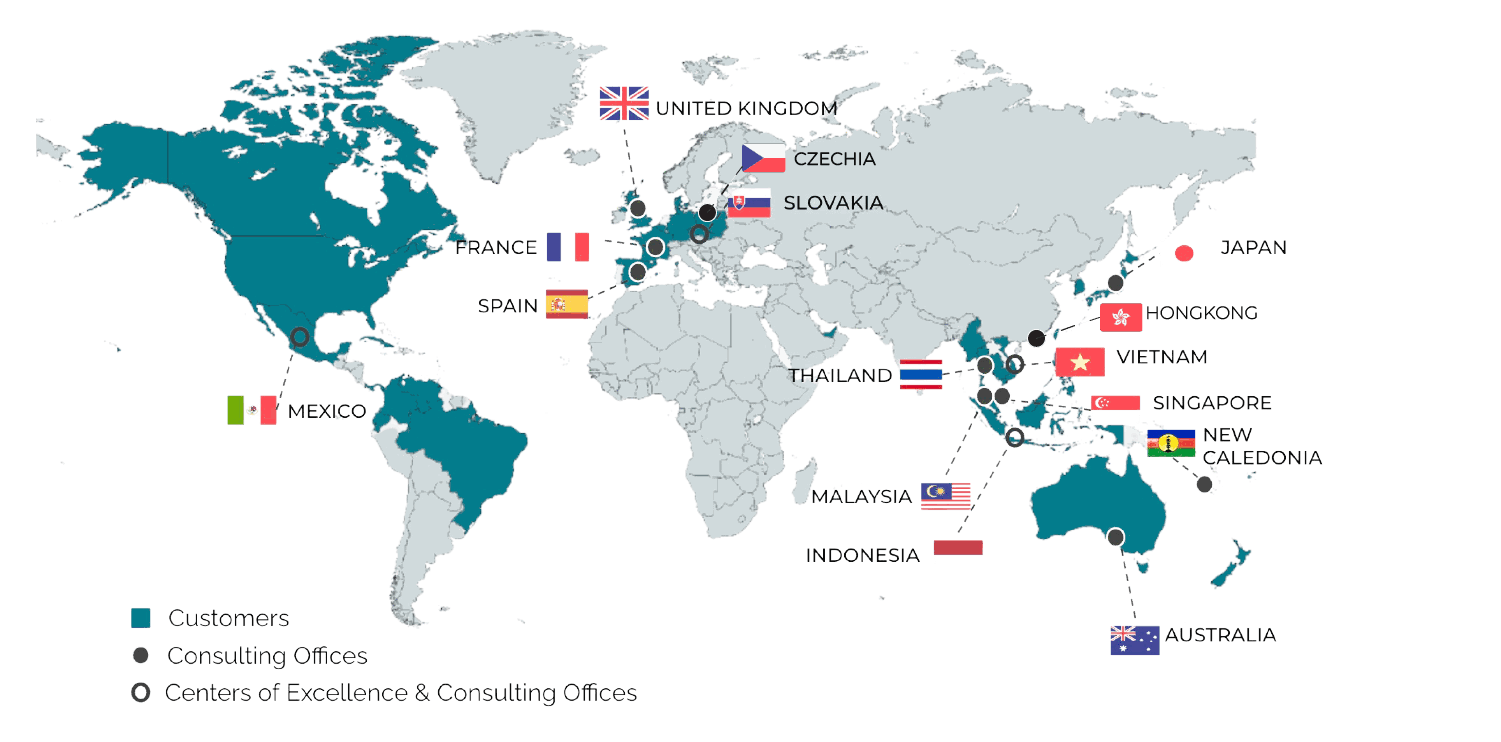 Work with our Center of Excellence to handle complex IT solutions & keep costs under control.