Odoo Marketing & eCommerce by Portcities

Boost Your Online Presence And Increase Sales

Odoo drag-and-drop website builder + eCommerce platform + integrated marketing tools

Empower Your Marketer with a Multi-channel Tool
Selected Capabilities
Integrated Email Marketing

Send targeted email campaigns and track their performance with Odoo's integrated email marketing tool.

Automated Workflows

Streamline your marketing and sales processes with Odoo's automated workflows, which can be customized to fit your business needs.

Website builder & SEO tools

Build beautiful a website in clicks, improve your website's visibility on search engines with Odoo's built-in SEO optimization tools, publish online to increase your e-reputation.

Integrated eCommerce

Manage your online store and inventory seamlessly with Odoo's integrated eCommerce platform, which includes features such as product catalogs, shopping carts, and payment processing.

A User-Friendly Solution for Your Online Presence




Drag-and-Drop Interface
Easily design your website with Odoo's intuitive drag-and-drop tools. No coding skills required.



Mobile-Friendly Design
Ensure your website looks great on any device with Odoo's mobile-responsive design.



Customizable Templates
Choose from a variety of customizable templates to create a unique website that fits your brand and vision.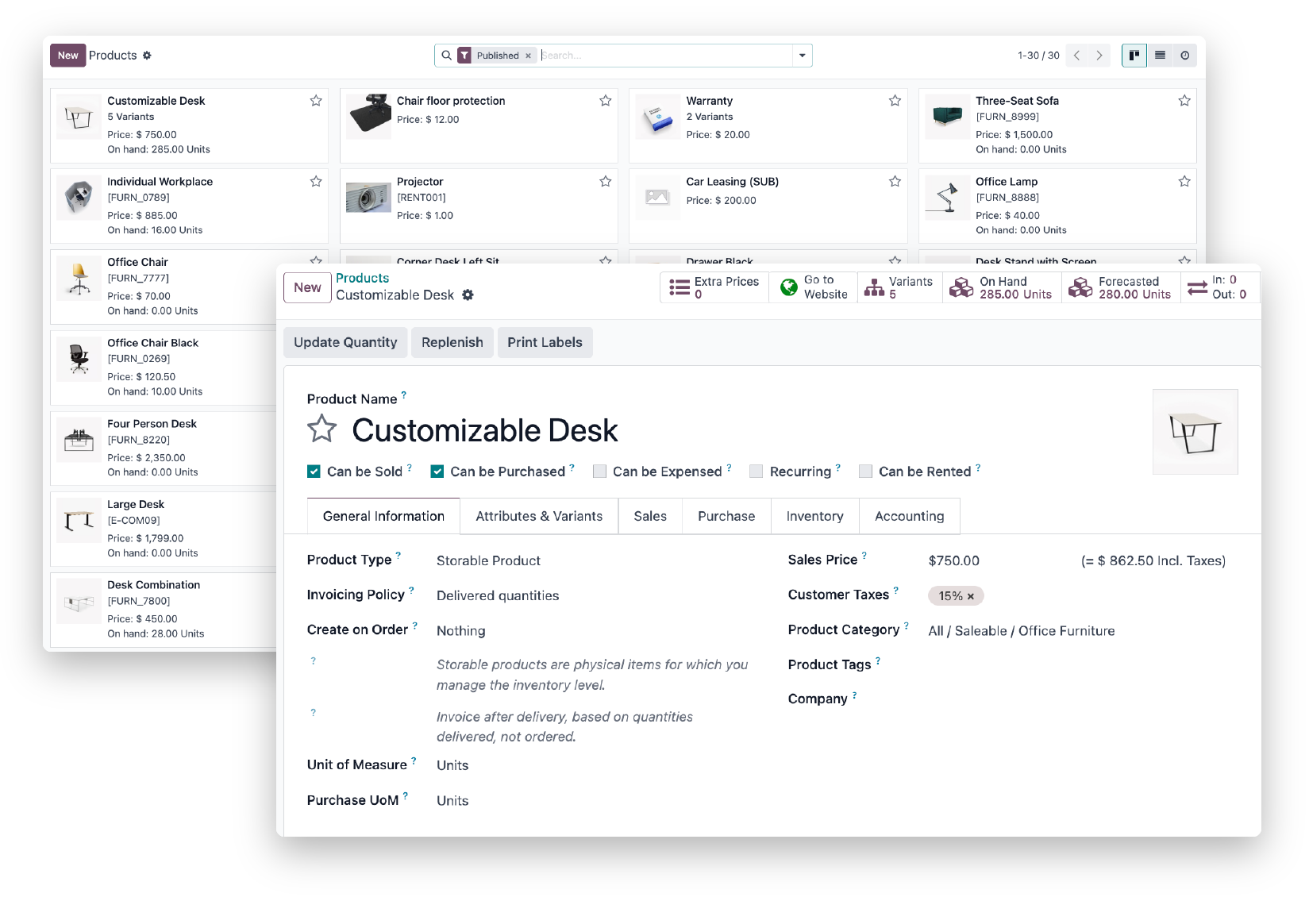 Grow Your Online Store

Product Catalog
Easily manage your product catalog, including product information, inventory, and pricing.
Payment processing
Integrated payment processing with support for over 50 payment acquirers, ensuring secure and flexible payment options for customers.
Order Management
Streamline your order management process, from processing orders to tracking shipments and managing returns & refunds.
Shipping Integration
Seamlessly integrate with popular shipping carriers to provide accurate shipping rates and tracking information to customers.

Nurture your customers with Email Marketing
Targeted, Automated, and Effective



Build branded emails easily
Select the ready-made templates or customize yours with drag-and-drop editor User-friendly for all devices



Segment campaigns with few clicks
Choose your target audience by filtering their behaviours or interests and send personalized emails.



Manage campaigns within Odoo
Create, test, send and track emails in one place. Get actionable reports, track links, measure open rates, conversions, and more.



Integration with eCommerce
Seamlessly manage your email campaigns and online store in one place, with features such as product recommendations, abandoned cart recovery, and purchase tracking.

Drive More Traffic to Your Website
SEO Optimization
Rank your website at the top of search engines with built-in SEO optimization tools, including meta tags, keywords, and sitemaps. Your website will also be automatically adapted on mobile devices.
Customizable Blog
Create a fully customizable blog with a variety of templates and layouts to choose from. Add multimedia content, like images and videos, to enhance your blog posts.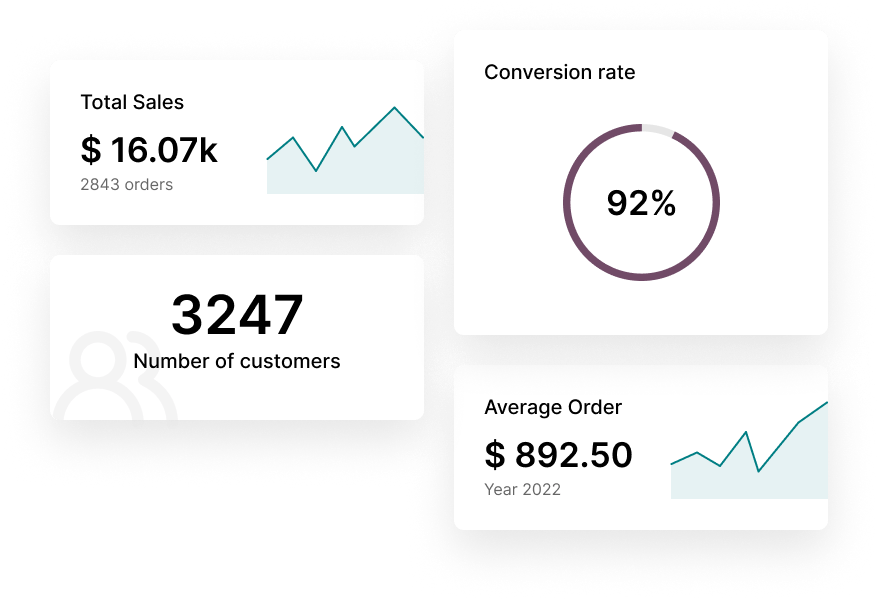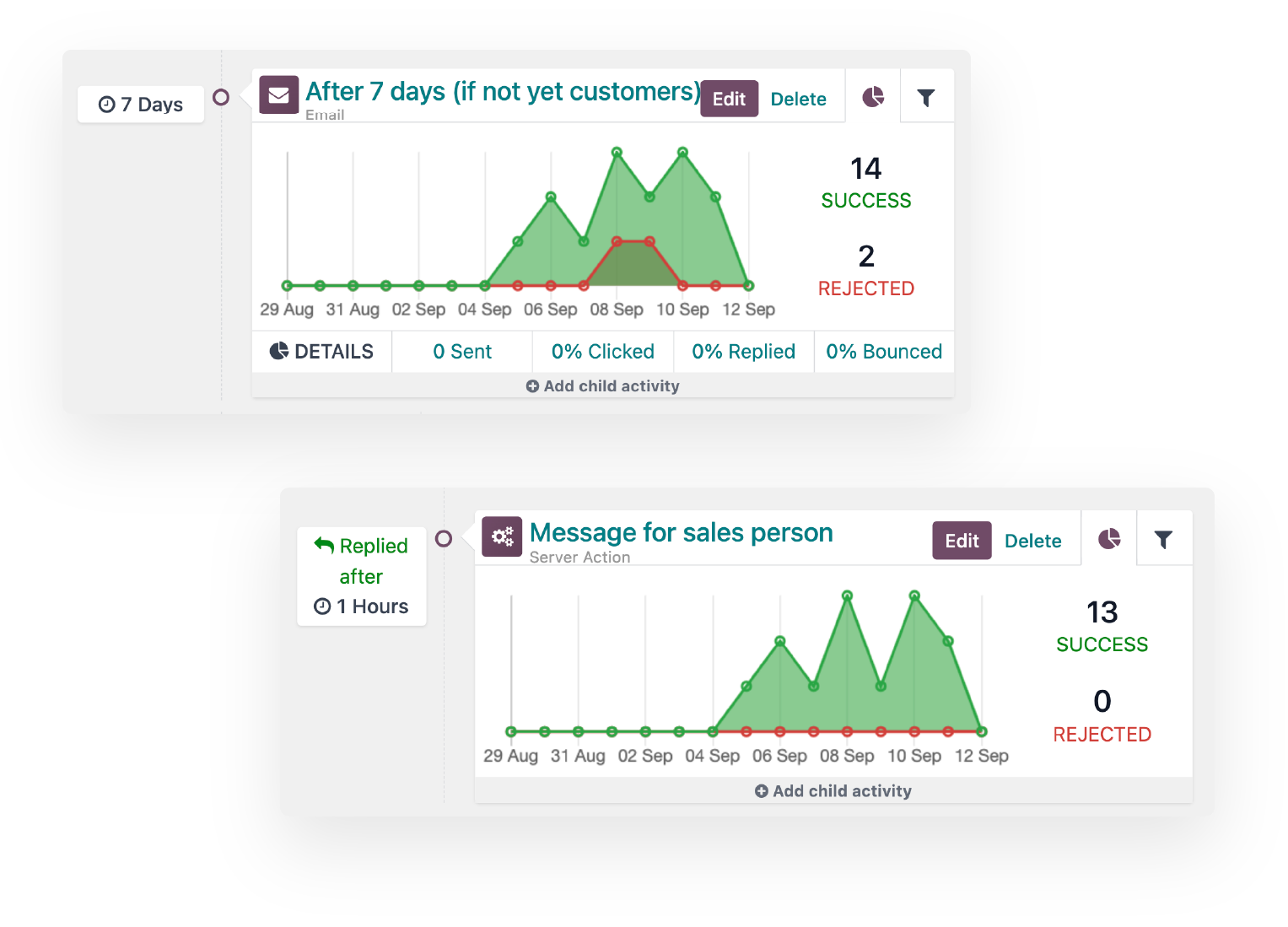 Go beyond with Marketing Automation

Save time and increase efficiency

Automated tasks in your sales funnels
Save time and automate tasks, such as sending emails sequences to leads based on their behavior or updating customer records or stages based on sales activities in the CRM.
Customizable workflows
Customize your marketing workflows for various consumer journeys. In a multi-stage campaign, efficiently qualify leads, nurture or re-approach them on schedule.
Seamless Integration with other Odoo Apps
Streamline all aspects of your marketing efforts with other apps, including CRM and eCommerce. Manage your sales and customer experience in one place.

Ready to optimize your marketing processes and revolutionize your business with Odoo?


Port Cities' additional improvements to Odoo Marketing & eCommerce apps
Cloud & security solutions to host your public website safely from hackers

E-mail server configuration and management for business volume (email marketing, large automation with vendors and clients, ...)

Logistics and ERP experts to integrate your ecommerce with your supply chain and finance.

Build integrated BI dashboards by combining data from Odoo and other sources



Trusted By

You are in a good company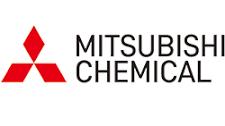 The Power of Odoo's Omnichannel eCommerce Strategy

Seamless shopping experience across all channels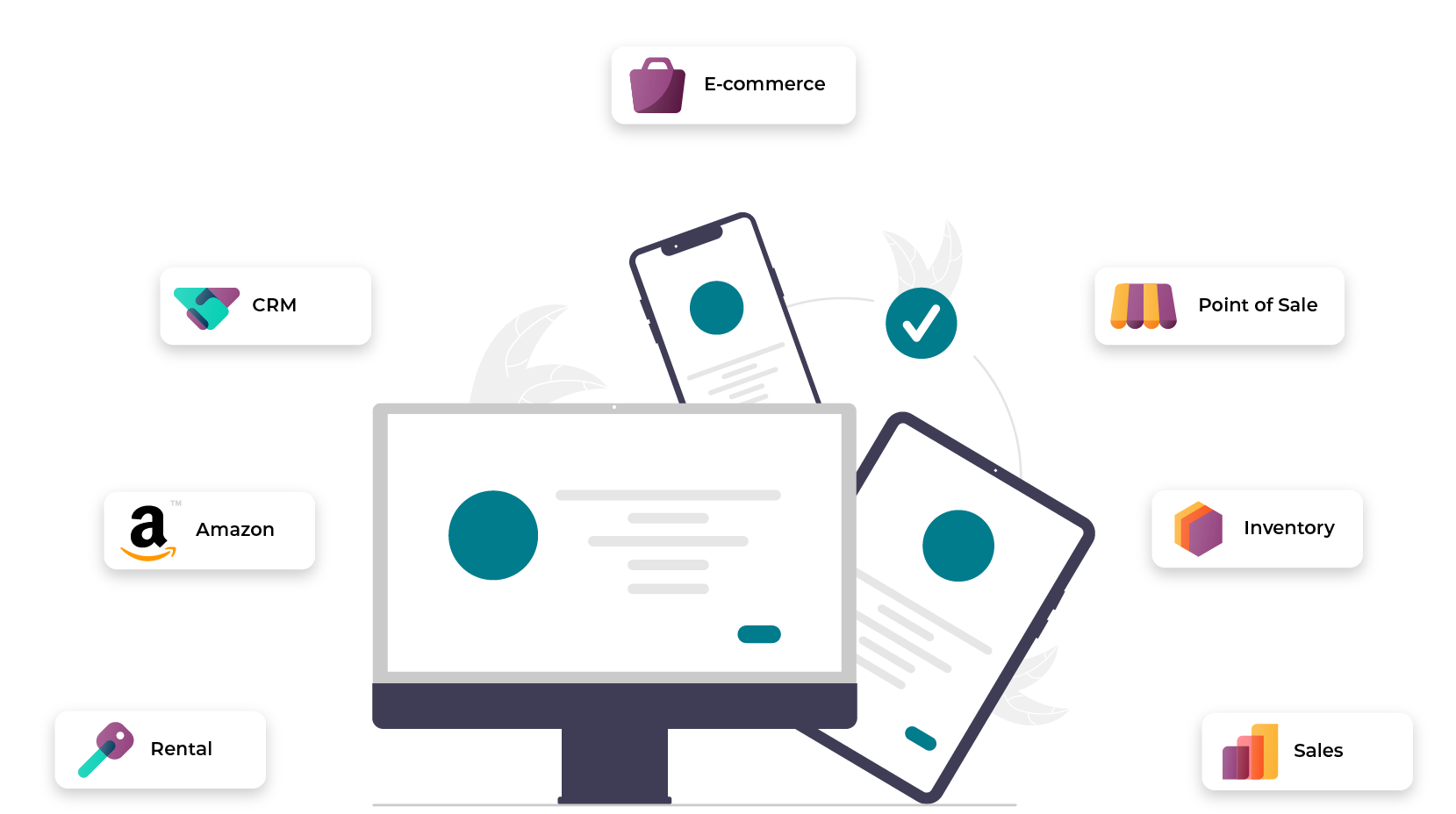 Fully Integrated with other Odoo Solutions

Sales & CRM

Leads generated from website and email marketing are automatically inputted into the CRM together with customer's web history.

Accounting
Seamless management of sales orders, including automatic creation of invoices and payment records

Small & Medium Business Benefits

Easily build an online presence with no-code tools
Communicate with your leads and clients with blog, email, and social media
Save license fees from multiple software
Integrate apps to get all customer, contacts and leads in one place

Best for Small Business: Standard Odoo Implementation >
Best for SME: Custom Odoo Implementation >
Large Business Benefits
Integrated suite to improve your SEO Google ranking ​
Multi-channel marketing tools to nurture your leads and clients
Transform your business model by selling online or digitizing part of your processes with customer and vendor portal
Track all data and make smarter marketing decisions
Best for Large Business: Advanced Odoo Implementation >

Discover How Odoo Can Benefit Your Company

3Sach Food and Odoo

Discover how 3Sach Food, a growing Vietnamese grocery retail chain, is using Odoo to process high volume of transactions and provide seamless customer service.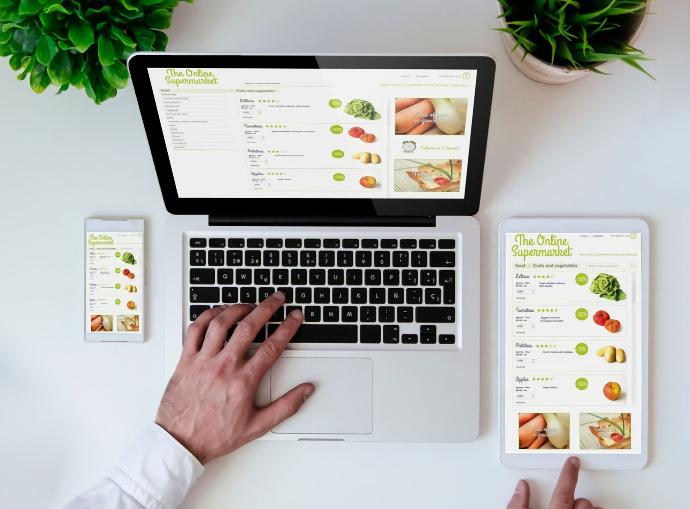 You Deserve a Partner Who Understands

We are a certified Odoo Gold Partner with Odoo Marketing & eCommerce experts across offices in 11 different countries and 4 continents.

As APAC's top Odoo partner for four consecutive years (2019-2022), Port Cities is an international team that collaborates to solve complex projects and elevate your business.

Odoo experts at Port Cities provide high quality implementation that can give your business a competitive edge, streamlining operations for greater efficiency and success.

Get your ERP properly implemented

Odoo is a solution that can cater to the needs of any company, regardless of size. However, the implementation process, methodology, and budget may vary depending on a company's specific requirements.
Our team has extensive experience in implementing ERP systems, and can provide advice on optimizing processes and workflows to improve business efficiency.
Port Cities News and Case Studies
Your Dynamic Snippet will be displayed here... This message is displayed because you did not provided both a filter and a template to use.