Name of Organization: 3Sach Food
Location: Vietnam
Industry:  Retail
Number of Odoo Users: 53
Company Size: Large
Time of Implementation: Ongoing
Main Apps implemented: Accounting, eCommerce, POS, Inventory, Human Resources, Manufacturing, Marketing, Sales, Purchasing, Payroll.

When you are in the retail industry, you have about a thousand things to take care of everyday; restocking your inventories, offering a wide selection of goods, purchasing products from your suppliers in time, issuing payments, and managing your staff. But one of the main things that tends to be overlooked is customer experience and its impact on the external perception of your brand and the services you provide.
The customer experience in retail stores used to be mostly that short period of time the client spent at your point of sale, selecting the items they needed, interacting with your staff when in doubt, and then paying and leaving. Pretty straightforward and with little room for error or extended disappointment. But with the arrival and increasing importance of eCommerce platforms, the game changed for good. Customers are expecting from digital platforms at least the same level of satisfaction they would get in a physical store, except in the comfort of their homes and with the unforgiveness of the internet and social media on their side. Scary? A little. Impossible? Not at all.
Meet 3Sach Food, a chain of 9 gourmet grocery stores based in Ho Chi Minh City (a.k.a Saigon), Vietnam. They offer organic, high-quality and naturally grown vegetables, fruits, meat, and other fresh products to their customers, as well as a wide selection of ready-to-eat meals they prepare in their Kitchen Studio. They are well known in the city for their high-quality products and great delivery service, but this was not always the case.
The Online Shopping Experience
As 3Sach Food grew in size and were able to reach more customers, the need to implement an eCommerce platform arose... This platform would provide their patrons with an easy, accessible, and fast online shopping experience. But when their eCommerce site was launched, it didn't take long for them to realize their customers wanted more.
The system took quite a long time to process orders and it was not very efficient, as you had to enter product information and quantity one after the other. Adding products to your cart was a very slow process, and it wasn't connected in real-time to the stores' inventories. This made it difficult to track orders in the store, and as if that was not enough, the system would often crash - no thanks to bugs.
Simply put, the previous eCommerce platform 3Sach was using didn't do a good job. Customers wanted a better experience and with the internal team having little technical know-how, the job wasn't an easy one.
The Journey to Customer Satisfaction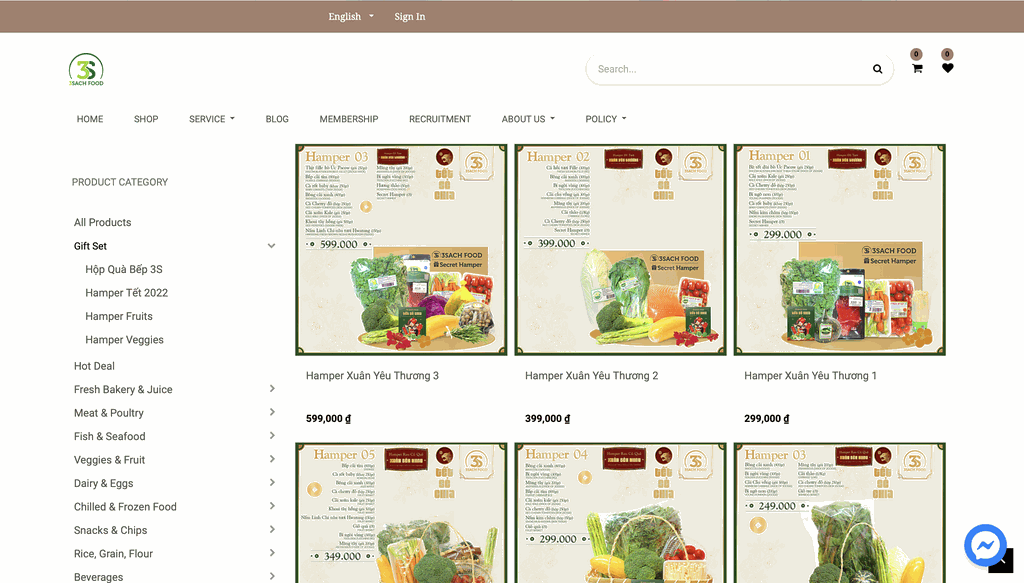 In order to effectively tackle the issues at hand, 3Sach Food decided to implement the Odoo eCommerce module with Port Cities. They were already working with some of its functionalities thanks to a previous implementation, which made the decision a lot easier to make.
The first step in the process was a consultation with the ERP experts. Ms. Trang Nguyen, 3Sach Food's CEO, led her team and the Port Cities consultants through the whole purchasing process: from when the order is placed, until it is sent, or picked up from the store.
However, what aided 3Sach Food's decision to partner with Port Cities was the latter's proactiveness. Among the Odoo partners that 3Sach Food met, only the Port Cities team went to their store and experienced the purchasing process - this was before the consultation took place.
Having all the information at hand, the project began at the end of 2019.  Port Cities experts began with the implementation of Odoo's eCommerce module, which gave them the foundation of what needed to be done. The next step was to find where the system bugs occurred in the previous implementation and then fix them. Finally, the module needed additional support to connect with some other functionalities, such as forms of communication, product availability across stores, delivery or pick-up logistics and payments.
With the help of Odoo, the implementation was a success, but it didn't stop with the basics. Since 3Sach Food was already developing some customizations in other parts of their system, they came up with a series of modifications that would work even better for their customers.
Customizing as the Key to Success
With a new functional system in place, 3Sach Food saw the opportunity to take their eCommerce service even further, by adding some additional customizations that guaranteed a great customer experience and an overall high level of satisfaction through the online shopping process. These customizations included some very interesting features such as:
Real-time inventory updates
As soon as a product was purchased, the Odoo inventory module would count it down, revealing the real number of products remaining with no delay. It also didn't matter whether the product was purchased in the store or on the eCommerce site, it would still be tracked down and taken off the system. This allowed the retail company to keep their products up to date in both the eCommerce & Inventory systems, and helped to decrease the frustration of their clients by keeping them informed about the real level of inventory while they were shopping.
Identifying errors & bugs, without alerting the customer
With the previous system, the company experienced some crashes and errors, but worse, they were unable to identify the specific problem early enough to provide a solution to an impatient customer. With the customizations that the team from Port Cities implemented, the system was now able to provide precise information on the incidence. It was now possible to know when, how and why an error happened. This particular customization took a few weeks to complete, but once it was in place, both teams were glad they had it implemented. By knowing where the errors occurred, Port Cities could offer solutions, prevent future similar issues, and streamline, even more, an already efficient system.
Smart shopping and pick-up service
Once the order was placed in the optimized system, the team in charge of the implementation took one more step towards customer satisfaction. They implemented a smart shopping feature that allowed 3Sach Food's team to allocate the purchase order with the buyer's address and location. And once the location was determined, the order would be sent for pick-up to the customer's nearest shop, so they could pick up their order without much trouble. The smart shopping customization also helped the staff to include items from different stores when needed (e.g. existences or stock), and have them delivered to the customer's nearest shop prior to the order pick up notification. This personalization of their purchase process gave 3Sach Food a system designed around the customer experience, and with it, an elevated level of satisfaction from the improved eCommerce platform.

Lessons learned from 3Sach Food Customization
With each project comes an opportunity to learn and to gain valuable feedback for the future. 3Sach Food's implementation was not the exception, and aside from the great technical challenge that it presented to the staff involved, we can sum up some of the most valuable lessons that we learned.    
Communication is your best ally
One of the greatest challenges when implementing projects with ERP systems is understanding the needs of the client and proposing the modules, features and solutions that satisfy every one of those needs during the analysis stage.  Having the implementation team already familiar with the purchasing process before their meeting with 3Sach Food's CEO was key to understanding what the issues were. Their preparation and anticipation allowed the company to see that they had selected the right Odoo partner, that they were working with committed professionals, and that they were speaking the same language throughout the entire project.
The frequency of communication is also essential. In this case with 3Sach, Port Cities team met with the client weekly to discuss issues and solutions to ensure everyone is kept abreast of developments.
Think outside the box
In the case of 3Sach Food, the implemented modules and basic features were just the beginning. They could have been enough, but they were looking for more. And Port Cities was able to deliver.
By adding to their system the complex customizations stated above, 3Sach Food aimed for greatness. And it definitely paid off. It took several weeks of hard work and many different approaches from the creative and innovative developers working on the project, but now they have a smooth system that keeps their processes efficient, and offers their customers a pleasant experience when they shop online.
Change is difficult, so don't try to force it
It's not a secret that change is not always welcome in some companies, especially when it involves you and your team transitioning from one system to another. For 3Sach Food's team, who were used to doing their work in a different way, it became important to understand the logic behind each feature and the process flow of the new application. All it required was practice and training, and within a short time, the team was ready to put Odoo to good use.
Make it all about the customers
Last but not least, always remember that without customers, a business doesn't exist. Sure, it is impossible to keep every client happy all the time, but putting their experience as a priority will most likely bring a high level of satisfaction, and a high chance of building up their loyalty to your brand. Every aspect counts: the way your store looks, the courtesy of your staff, the accessibility and availability of your products, and of course, the functionality of your eCommerce site if you have one. If there is one lesson every retail business should learn, it's that an eCommerce platform is not only another sales channel but an extension of your service, quality and responsiveness. The customer is expecting almost the exact same experience they would enjoy if they were physically in your store. If they don't get it, they won't be shy about how bad their experience was.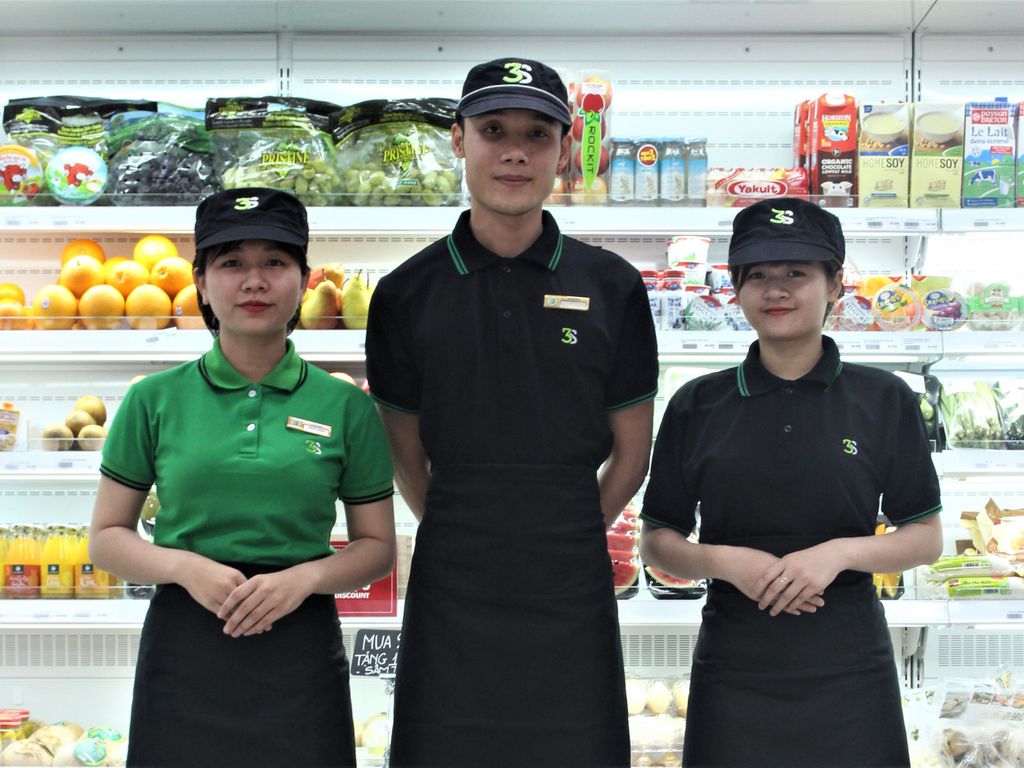 Not sure How to begin? We can help!
Gone are the days when businesses manage customer and product data, orders, bills, payments, and stock manually or across different systems. Smart retail businesses now use Odoo to manage all processes from a single system.
One of the ways retail businesses can benefit from our products is our refactored Odoo POS solution. Our team customized the base app to support larger POS implementation without losing sight of high performance. The solution has been tested to reliably support up to 10,000 connected live POS, 5,000,000 SKU, and 100 billion transactions per fiscal year.
If you are not sure how Odoo helps you as a retailer or what app your retail business needs, our team of experts is ready to answer your questions. Schedule a free consultation with Port Cities today, and discover why we were recognized as a three-time Best Odoo Partner APAC.