Fast deliveries to your hungry customers
Your customers went online & digital - you need to do the same to keep on track with them!
THESE ODOO APPS AUTOMATE YOUR DELIVERIES

Website

E-commerce

Deliveries

Sales & Promotions

E-mail & SMSs

Invoicing
Previous
Next
How can IT system help you to sell more & deliver faster?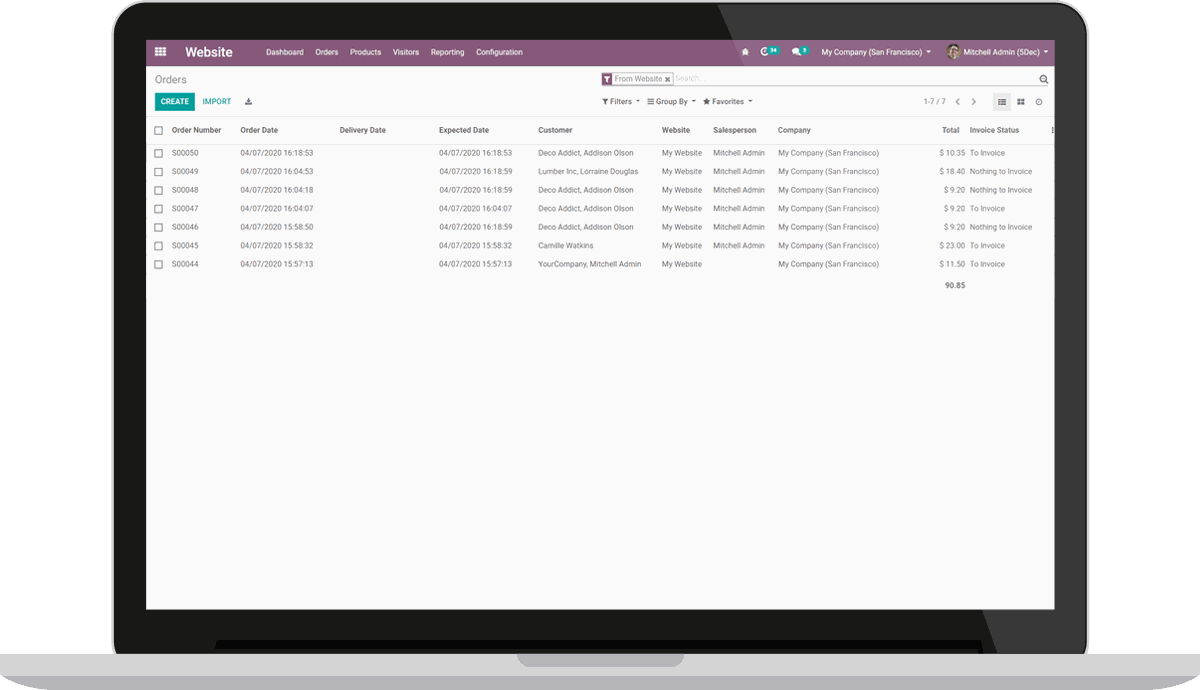 Fast processing of your orders
Having a clear overview of your incoming orders and informing your kitchen as soon as you receive an order is a key factor for success.
Huge problem of many restaurants is, that they accept orders from many different platforms - Facebook, E-mail, Whatsapp, Zalo, ... The key is to have one platform which synchronizes all the orders and keep track in them.
Odoo also gives your team notifications when you receive a new order - you are informed about it instantly.
Make sure your customers order again
Apx. 70% of customers never orders from you again, unless you take some action to retain them.
Did you know, that when you
increase repeat orders by 5%, you can raise your profits anywhere from 25 to 125%?
And that returning customers spend 300% more on average order?

With Odoo, you can send automated personalized e-mails & SMS with your promotions, seasonal specials, combos, or just check in! Use your contact base the most and reengage your customers!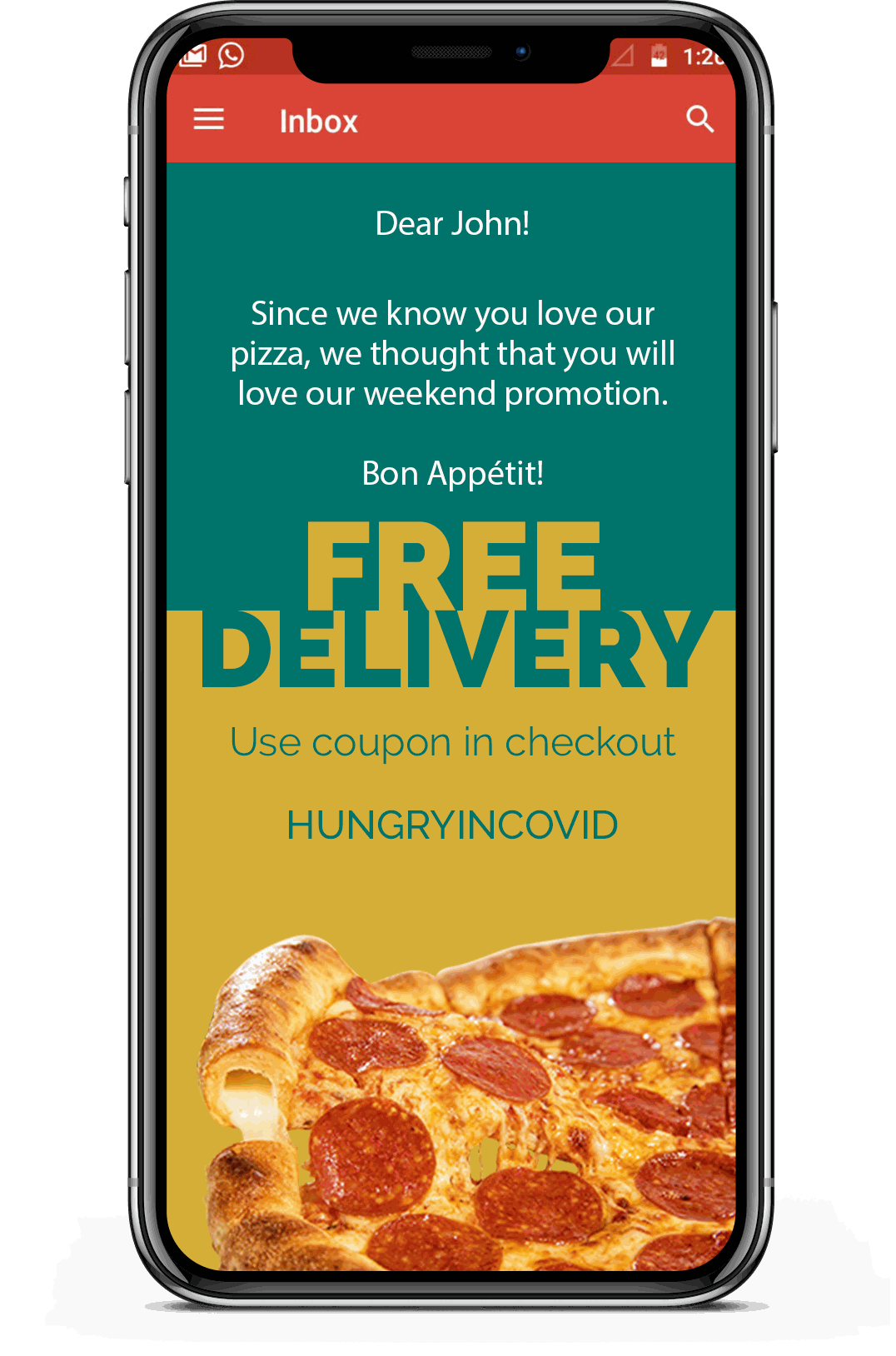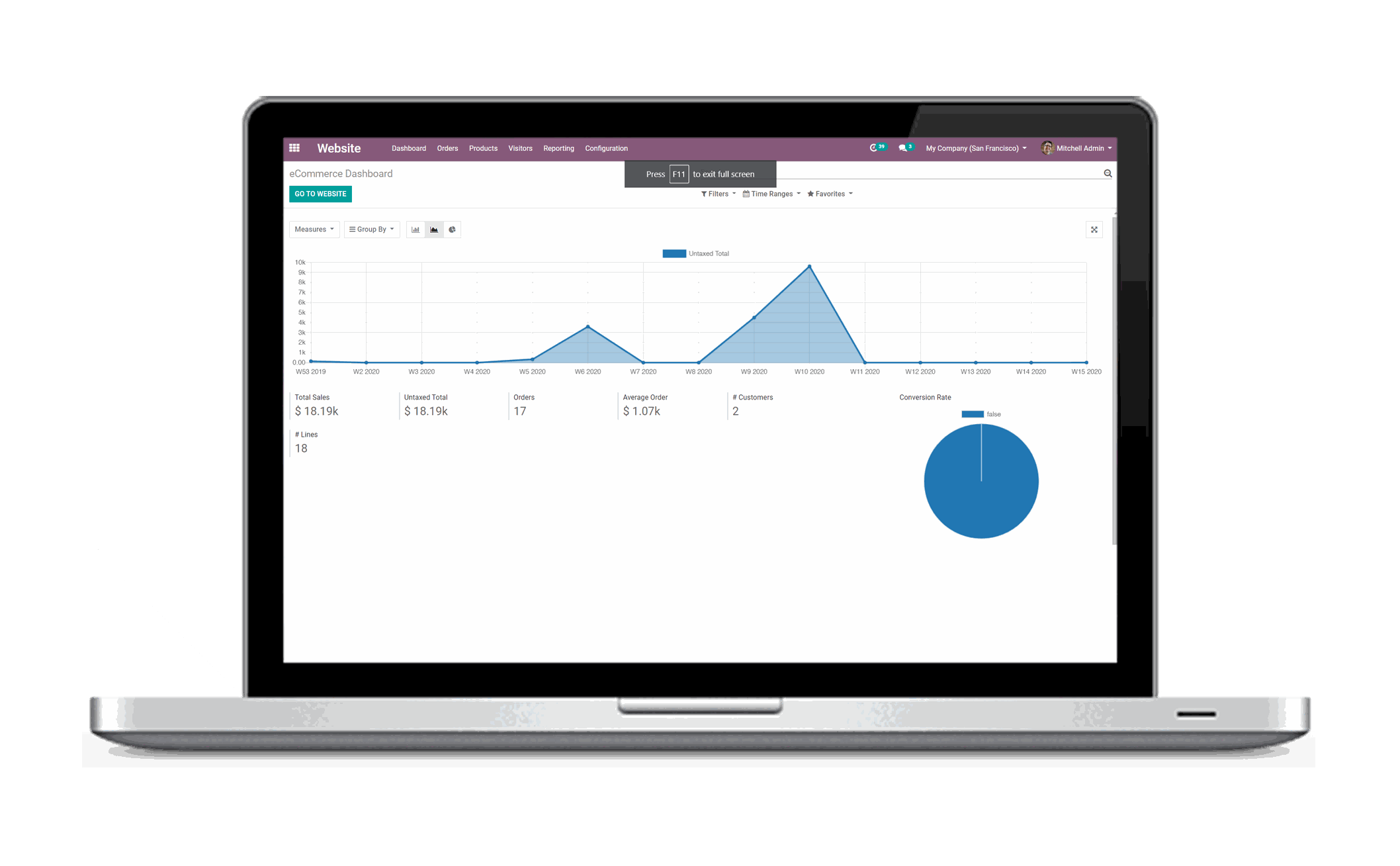 Understand preferences of your customers
Which are the most ordered meals? Which combos are performing the most? What is the average price of order?
Knowing these answers, you can easily plan your new meals & combos, set a minimum order for free delivery or target your promotions to specific customers, based on their unique preferences. Odoo can give you all these insights!
Deliver fast & inform the customer
Ordering food online is usually an emotional decision - people decide to order food when they are already hungry. Delivery time plays a huge role in selecting the restaurant.
It is important to shorten delivery time as much possible, and secondly, give exact estimation on the expected delivery time to the customer.
Odoo can help you with both - it can calculate estimated delivery time based on the ordered meal preparation time and distance to the customer's address.
Second huge benefit is, that Odoo can help you plan the best route to multiple customer's locations to make sure you always deliver your meals fresh, hot & on time.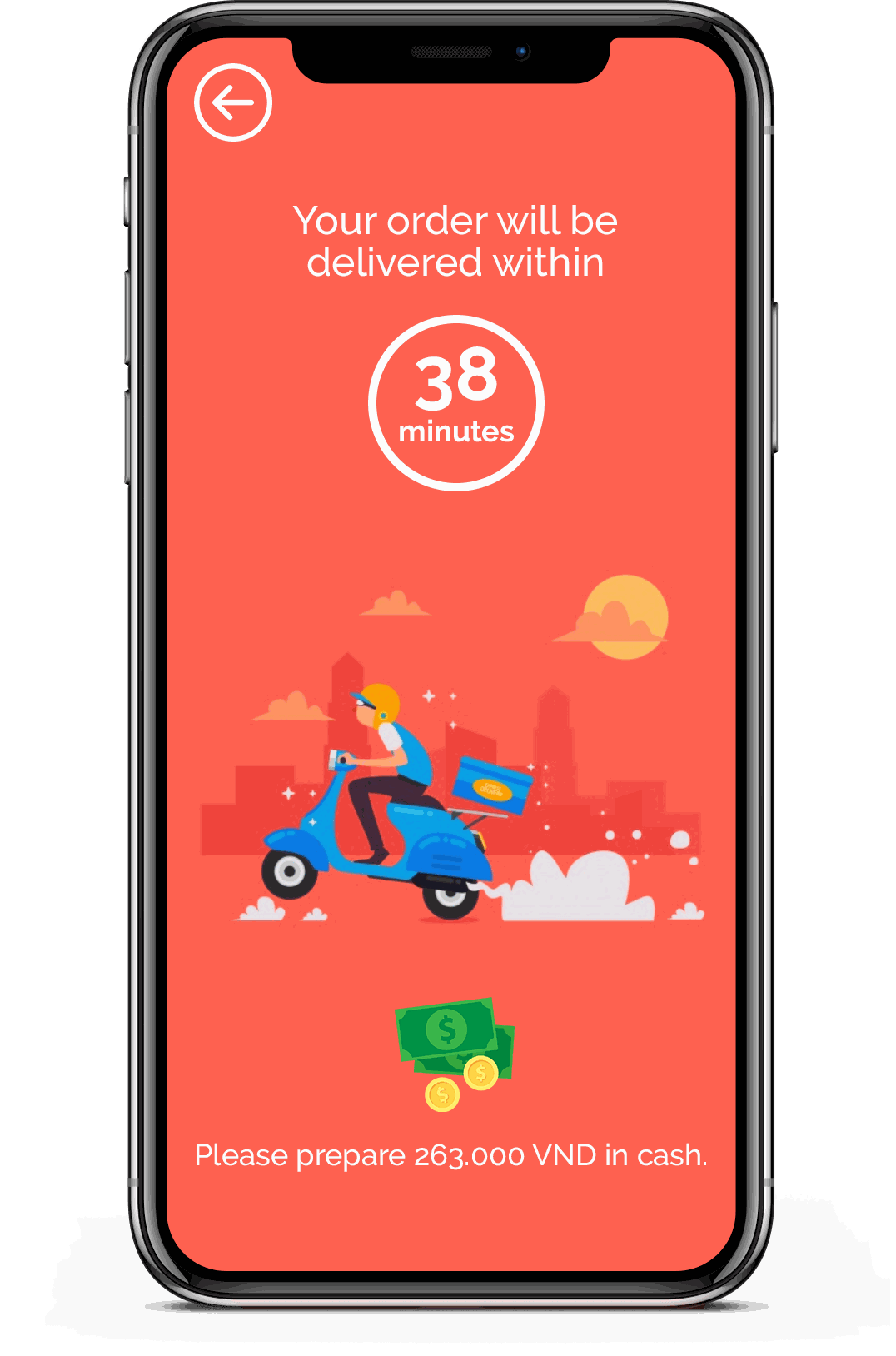 START YOUR DELIVERY PLATFORM TODAY
​
Fill in this contact form
Fill in the information about your restaurant/café & your contact details. Our consultant will approach you shortly.
​
Video call with our consultant
Our consultant will schedule a video call with you to show you the demo of the delivery platform running on Odoo.
​
Implement your delivery platform
Digitize your restaurant, get more orders, process them faster & sell more meals every day.
Implementations starting from US$ 1500
monthly from US$ 150 (including hosting & license)