Odoo Localizations for Singapore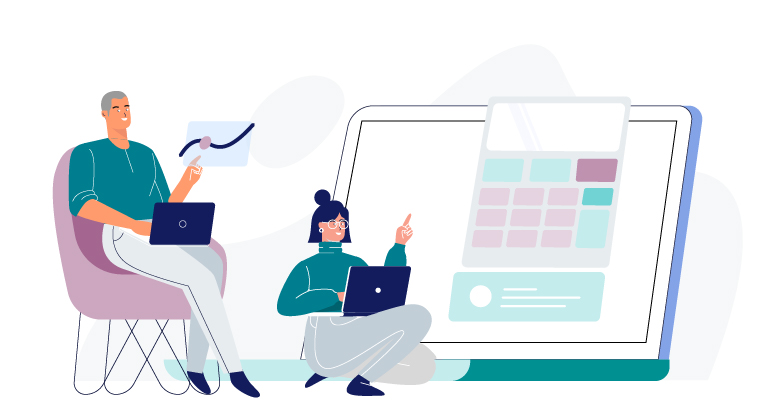 As Odoo's Gold & Certified Partner in Singapore, Port Cities have thoroughly selected & configured Odoo apps to help Singaporean companies transform resources into revenues quickly.
Apart from on-demand Odoo features, we offer pre-built solutions tailor-made for Singaporean businesses of all sizes to comply with Singapore's regulatory requirements and the Singaporean Government's economic initiatives.

Benefits of Singaporean Odoo Localizations
Tax authority- approved

Developed by Port Cities' experts in Singapore, our localizations are approved by the Inland Revenue Authority of Singapore.

Faster Implementation
Our localized modules are ready-made for your business needs & can be further customized in a significantly shorter time.

Local and international presence
As a major Odoo partner in the APAC region, we help businesses with operations within and outside Singapore implement IT solutions the right way.

Reports at Your Fingertips
View & generate reports with only a few clicks, all available in the required format for Singaporean reporting.

Localizations for Singaporean Businesses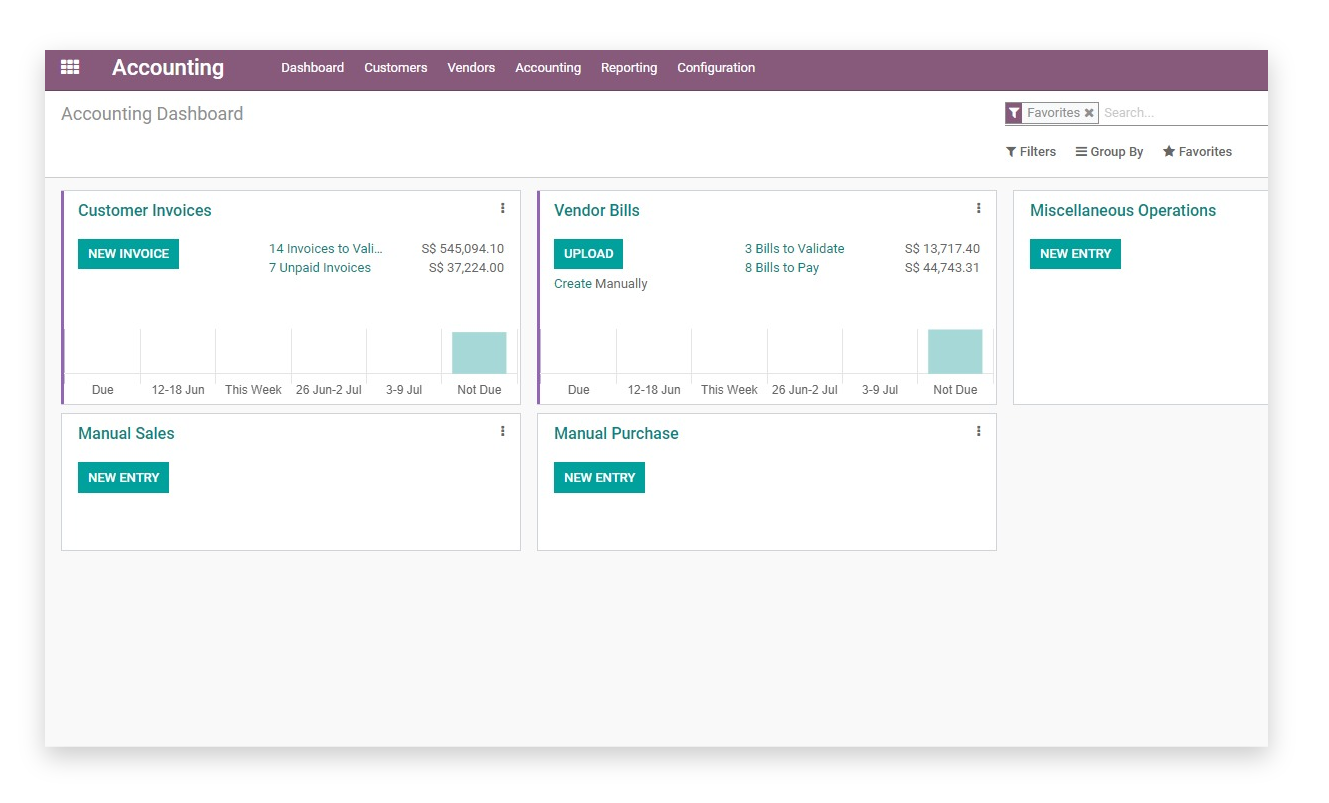 Singaporean Accounting
Our Odoo accounting solution helps Singaporean businesses generate standard IRAS Audit Files (IAF) as requested by the IRAS for audit purposes.

InvoiceNow
Our Peppol-ready eInvoice solution, known as InvoiceNow, is helping Singaporean companies speed up their invoicing process with customers and reduce operational costs with the electronic invoice integration in Odoo.

Get up to 80% of the Odoo implementation financed by EDG
tHE Government of Singapore subsidies business automation & digitization with the Enterprise Development Grant, which allows Singaporean companies to get sufficient funding for their ERP implementation.
In order to apply for this grant, your business must:
be officially registered in Singapore


have at least 30% shares owned locally

have sufficient financial situation to cover the project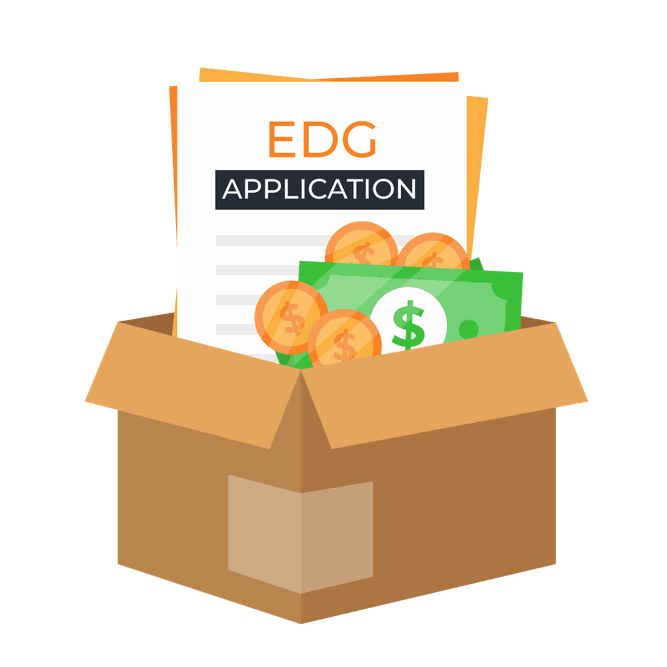 INTERESTED IN AN ODOO LOCALIZATION FOR A DIFFERENT COUNTRY?


Apart from the ready-made localizations, our IT developers are ready to work on any customization related to the Singaporean market & your company's needs.
Drop us a message for more details on any specifications you would like to get configured & our consultants will contact you soon.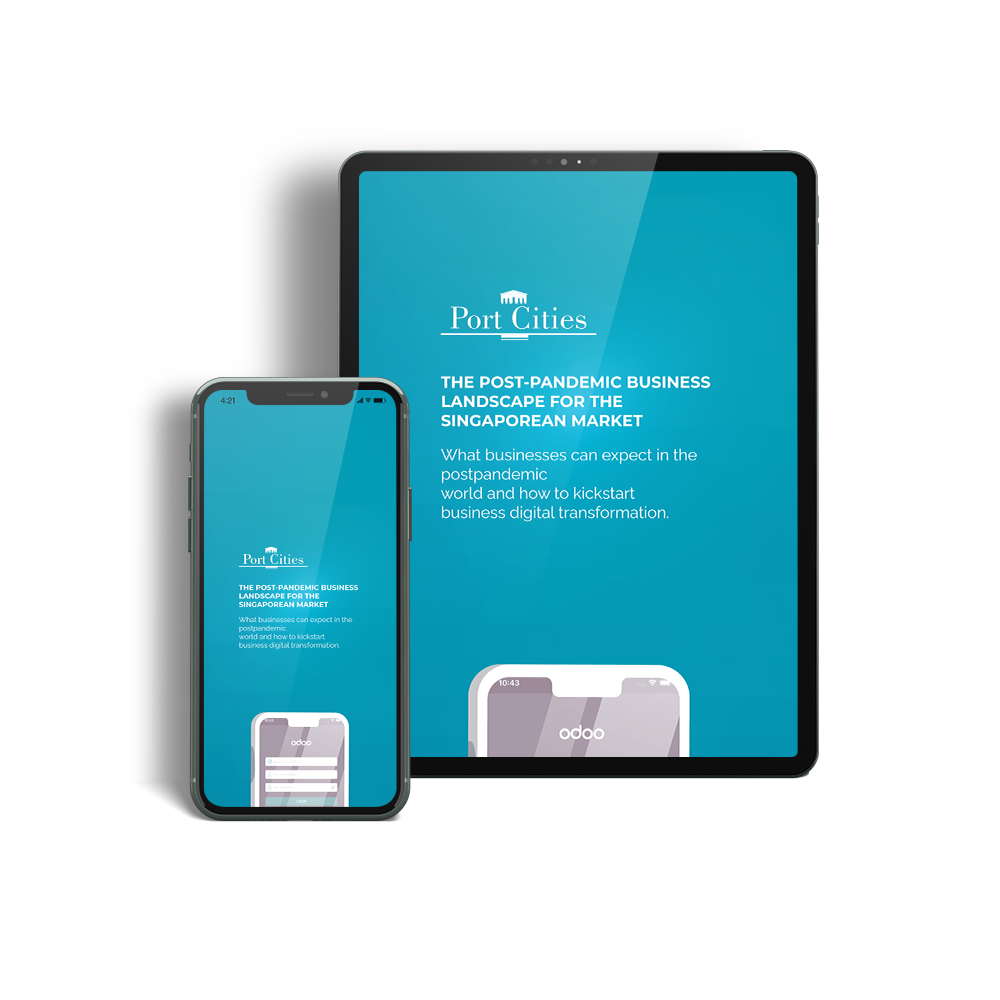 Customer demands are changing rapidly, and competition is getting tougher to beat, but with the right technology, Singaporean businesses can thrive.

In this free report, you will discover;
Why businesses must embrace digitalization

How Odoo ERP helps businesses thrive post-pandemic

How to benefit from the Singaporean government's Enterprise Development Grant.

Operating in Other Countries?

Check Our Available Odoo Localizations

Malaysian companies can implement Odoo ERP systems customized in accordance with the local legislation. Check out our payroll solution as well as further on-demand configurations.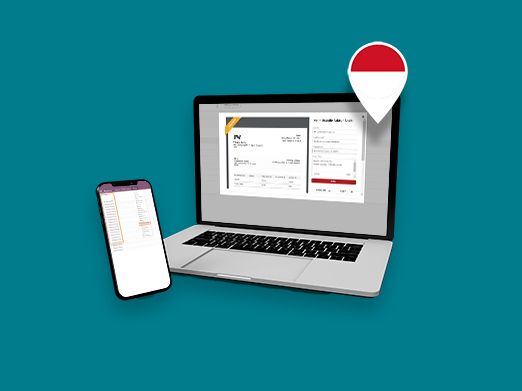 Manage your business effectively with our localized modules for Indonesia. Apart from a complex HR solution, our IT engineers can customize accounting & invoicing options to fit the legal requirements.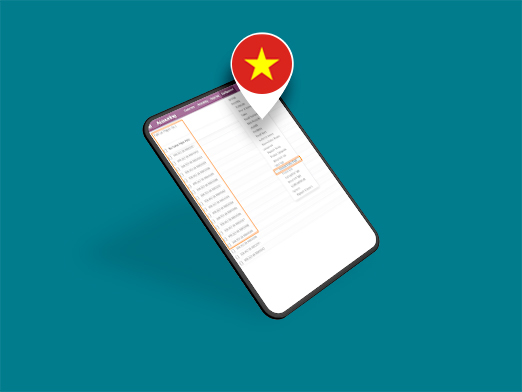 Our localized Odoo solutions for Vietnamese companies simplify administration processes & ensure accurate outputs. Find out how our payroll & accounting solutions can boost your business.