Name of Organisation: PT. Veolia Services Indonesia
Location: Indonesia
Industry: PET Recycling
Company size: Large
Number of users: > 74 employees
Time of implementation: 1 year
Systems implemented: Accounting, Finance, Inventory, Quality, Sales, Production, Purchase, Manufacturing

About Veolia
In today's rapidly changing business landscape, sustainability is no longer just a buzzword but a paramount consideration for companies worldwide. Veolia, a leading PET recycling company based in Indonesia, recognized the need for sustainable practices and embarked on a transformational journey with Odoo, a powerful ERP solution. This case study delves into Veolia's remarkable experience, showcasing how Odoo implementation led to business growth, enhanced efficiency, and a more substantial commitment to environmental stewardship.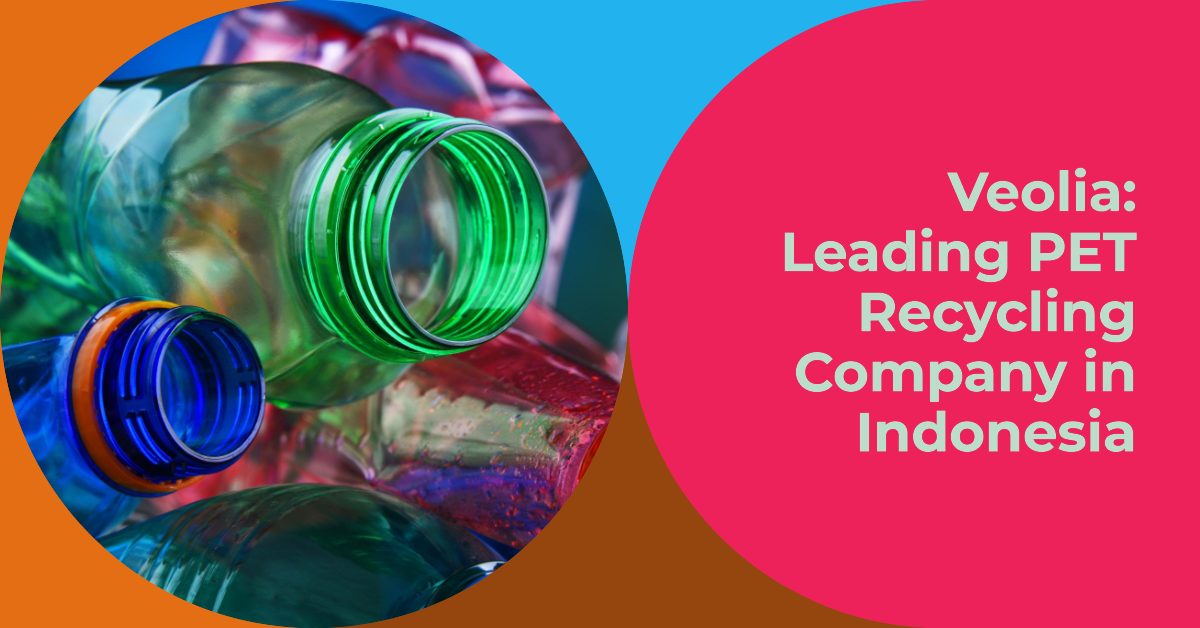 The Challenge
Before embracing Odoo, Veolia faced several challenges in its PET recycling operations. They primarily relied on Google Sheets to manage their processes, a solution lacking data security and control. Furthermore, their 24/7 production schedule, complex business processes, and the need to implement new cultural and operational practices for user teams presented formidable obstacles.
In the face of these challenges, Veolia outlined several key objectives:
Enhanced Data Security:

Veolia sought to replace Google Sheets with a system that provided better data security and access control.

Integrated Data Management:

The company aimed to streamline data management by integrating processes across departments and modules, ensuring consistency and efficiency.

Process Automation:

Veolia aimed to automate manual processes, such as document generation and email transmission, to reduce manual workload and improve productivity.


Port Cities' Solution
Port Cities stepped in to address Veolia's challenges and achieve its objectives. The implementation of Odoo ERP unfolded in two distinct phases, each designed to address specific aspects of Veolia's operations.
Phase 1.1 (Aug 2021 - Feb 2022)
Modules Implemented: Inventory, Manufacturing, Quality
Highlights: The first phase focused on optimising inventory management, manufacturing processes, and quality control. This phase laid the groundwork for subsequent improvements.
Reflecting on the project's success, a Project Manager from Port Cities, Putra Adhi Anggara, underscores robust client-consultant cooperation as paramount to project success. "Despite debates," he notes, "unified teamwork ensured a smooth project launch, inspiring Veolia branches in Singapore, Japan, and France."

Phase 1.2 (Jul 2022 - Jan 2023)
Modules Implemented: Purchase, Sales, Inventory Enhancement, Accounting & Finance, Weighbridge Integration
Highlights: The second phase extended Odoo's capabilities to cover procurement, sales, inventory management enhancements, and financial processes. The integration of weighbridge systems marked a significant milestone in their ERP journey.
Quick Results and User Adaptation
The implementation of Odoo ERP led to rapid improvements. While the benefits were evident from the outset, users took just one month to adapt to the new system fully. This swift adaptation was made possible by the proactive role of departmental PICs in providing training to end users.
Key Achievements
The transformational journey at Veolia brought about several key achievements:
Improved Data Security:

The transition from Google Sheets resolved security issues, offering controlled access and editing permissions and ensuring data integrity.

Integrated Data Management:

Odoo facilitated integrated data management across departments and modules, streamlining processes and enhancing data consistency.

Automation:

Manual processes, including document generation and email transmission, were automated, reducing manual workload and improving operational efficiency.

Strong Business Analysis:

Port Cities initiated the project with an extensive business analysis, which assessed business processes, expectations, challenges, and solutions. This analysis laid the groundwork for the successful execution of the project.

Reverse Business Process:

Adapting Odoo's best practices to Veolia's unique business processes proved technically feasible, primarily due to Veolia's team's open-mindedness and willingness to embrace best practices.

The Non-Stop Production Process:

Despite the challenges of continuous 24/7 production and the additional hurdles posed by the COVID-19 pandemic, Port Cities provided round-the-clock support, rapidly resolving issues and assisting the production team.

The Solid Team:

Strong client-consultant cooperation was fundamental to project success. Despite challenges and debates, unified teamwork ensured a smooth project launch. This collaboration extended to Veolia branches in Singapore, Japan, and France, with Port Cities advancing integration in accounting, sales, purchasing, and truck scale functions.


Unleash Your Business Potential with Odoo ERP
Is your manufacturing business seeking transformative growth, efficiency, and a strong commitment to sustainability? Odoo ERP has proven to be a powerful ally for companies like Veolia. Join the ranks of successful businesses that have harnessed the full potential of Odoo to optimize operations, enhance productivity, and champion sustainable practices.
Ready to experience your own success story? Contact us today to explore how Odoo ERP can be a game-changer for your business.
---
In this case study, we've unveiled the inspiring transformation of Veolia, showcasing how the implementation of Odoo ERP paved the way for a sustainable, efficient, and secure future. This success story emphasizes the crucial role of proactive collaboration, innovation, and robust ERP solutions in reshaping the landscape of modern business.