Hosting for Odoo Enterprise
If you are using a paid version of Odoo - Odoo Enterprise - you are entitled to use the official hosting from Odoo. Be it Odoo Online or Odoo.sh, both of these technologies can provide a dependable ERP system hosting solution for your small to medium-sized business.
Odoo Online - free hosting
Odoo Online is a free-of-charge hosting service for all Odoo Enterprise customers. It is an excellent choice for those who are just getting started with base Odoo features and want to explore the possibilities that come with it. One tremendous advantage is that no technical skills are required. All you have to do is choose your applications, hosting option, and start your database.

However, this hosting option is not without limitations. To use the free hosting, you cannot install any custom or 3rd party modules to your instance. You also cannot choose the region in which your instance will be hosted - this happens automatically and either Asia, Europe, or the Americas will be selected.
This hosting option is recommended for smaller businesses who can use Odoo out of the box, or those who want to test the waters before committing to long-term hosting.
Odoo.sh - a powerful platform to manage your Odoo instances




Odoo.sh is not only a hosting solution, but it also provides many more useful features when it comes to managing your Odoo instances. Let's take a look at the most important benefits that come with Odoo.sh:
Automated testing of customizations
Each instance of your Odoo.sh project, whether for testing, staging or production, is linked to a specific branch in your GitHub repository. When you commit a new change in this branch, Odoo.sh will automatically drop the previous build and create a new one with your most recent code. If there is any issue, you will be informed whether there is a problem with your custom or 3rd party modules.

Regular backups of the production database
Odoo.sh automatically creates daily backups of your production database. It stores daily backups for 7 days, weekly backups for 1 month, and monthly backups for 3 months. Each backup includes a database dump, a filestore (attachments, binary fields), logs, and sessions.
Of course, you can download and restore any of these automated backups, as well as initiate the backup manually anytime.
Server monitoring & access to server logs
Odoo has integrated the server monitoring tool Grafana, which shows you the usage of your hardware, average response time, amount of concurrent requests, and many other metrics. Using this tool, you can easily understand what is happening with your server & know exactly when it is time to start scaling up.
Limitations of Odoo.sh platform
On the other hand, Odoo.sh has its limitations. The stability of international internet connectivity in some countries can be unpredictable, and hosting your ERP overseas can result in unnecessarily long latency, or your Odoo not being reachable at all. If you require a very powerful system with fast reaction times - e.g. website, e-commerce, this hosting option might not be the right one for you.
Odoo.sh is also unsuitable for larger implementations & systems that require more complex infrastructure such as high-availability systems. Secondly, if the number of concurrent internal users exceeds 100, the infrastructure should be divided into two servers: application and database.
Thirdly, Odoo.sh does not provide direct access to the instance, environment, or PostgreSQL database. This directly limits third-party system and API integrations, as well as the deployment of BI report tools (such as Tableau, PowerBI or Metabase).
Hosting for Odoo Enterprise & Odoo Community
The previous 2 options - Odoo Online & Odoo.sh apply only for Odoo Enterprise installations. However, they might not be suitable for all implementations. If you need a heavier infrastructure, a high availability system, a specific hosting location or simply to host your Odoo Community, the hosting provided by Odoo may not be the best fit for you.
Cloud hosting using renowned or local hosting providers
Cloud hosting does have a certain number of advantages. You do not need to worry about hardware maintenance because it is the hosting provider's responsibility to keep their data centers up to date and in good working order. You only need to be concerned with the software.
You can also select the provider who offers the most suitable hosting option, with the best uptime, hardware, location of data centers, and SLA.
Most importantly, if you need a more advanced infrastructure with multiple servers, load balancing, and mirroring servers, it is simply a matter of proper infrastructure planning.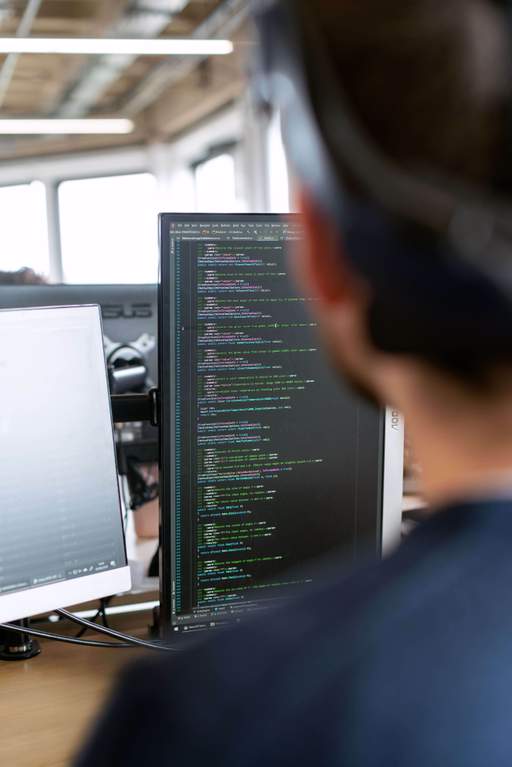 Cloud hosting by Port Cities
We at Port Cities help our clients to select the best hosting solution. Oftentimes, adopting your own cloud hosting wins for the reasons mentioned above. We cooperate with various server hosting providers such as Google Cloud Platform, CMC, Digital Ocean, OVH among others to provide both high-end and budget options, based on the needs of every company.
Whether you decide to go with a cheaper or more advanced one, we always make sure to provide the managed hosting for you, from initial installation and setup to regular maintenance, monitoring, alerts, and recommendations to keep your Odoo healthy and performing.
Regular backups of your production database
Similar to Odoo.sh, we provide daily backups (for 7 days), weekly backups (for 4 weeks), and monthly backups (for 3 months) to ensure that we can check the older status or restore the most recent database at any time to prevent data loss.
Server monitoring, maintenance & automated alerts
Our servers team installs the monitoring software to each server and is notified 24/7 if there is any disruption in the service, or if there are any other issues. Our dedicated team makes sure that any server or infrastructure problem is resolved on time, regardless of the time of day.


On-premise hosting - host Odoo on your local servers
It is possible to host your Odoo system on your own infrastructure if you own your servers. Keep in mind that it requires more resources on your end to maintain not only the software but also the hardware of the system. Usually, to prevent any data loss due to hardware failure or an electricity outage, it is often necessary to have two standalone servers in two different locations to ensure your system is accessible even if the primary server location loses power.
This solution is typically chosen only by large corporate companies with sufficient internal resources, as managing your server hosting in-house is costly in terms of both budget and the need for a dedicated server team.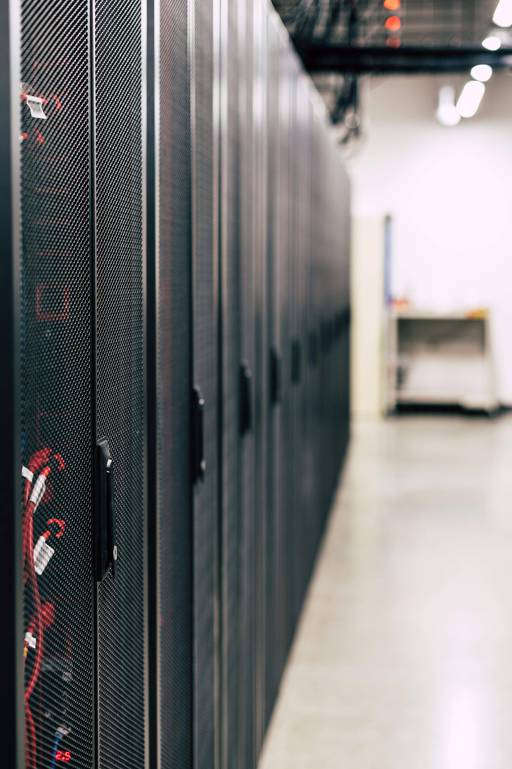 What is the best hosting option for my company to host Odoo?
In order to choose the best hosting option for your Odoo instance, you must first be able to answer the following questions:
Which version of Odoo are you planning to use?

Community (your options are only your own cloud or on-premise).

Enterprise (you can choose from Cloud, On-premise, Odoo Online & Odoo.sh).

How many concurrent users are you planning to have in your system?

Less than 50 (you can select any hosting type).

More than 50 (more complex infrastructure will be needed - Cloud or On-premise).

What is the state of international internet connectivity & bandwidth in your primary market?

If it is good & stable, you can select any provider, including prestigious international providers as Google Cloud Platform (GCP) or AWS who provide better service & stability.

If it is not reliable (for example, in Vietnam, Myanmar, China, …) - it is better to host your Odoo locally in your country.

What kind of disaster recovery time do you need?

In the event of a data center disaster (one entire data center is completely and permanently down), are you OK with the maximum amount of data you can lose being  24 hours of work (Odoo.sh guarantee)?

If you want a shorter disaster recovery time for this situation, consider Port Cities High Availability, which guarantees that you will lose no more than 10 minutes of work.


What are the server requirements for my Odoo instance?
Choosing the right server specifications can ensure that your Odoo performs well and that you are not spending too many resources on powerful hardware.
More criteria can be used to estimate the required server specs, but one of the most important criteria for any hosting option is the number of concurrent internal users.
An internal user is a type of Odoo user who has access to the system's backend. Concurrent users are those who are using Odoo at the same time. If you have 70 users in Odoo, but 35 of them work in Indonesia and 35 in the United States, you are unlikely to have more than 35 concurrent users at the same time due to timezone differences.
Other required server specifications are primarily derived from:
Your website's expected traffic (in case the website is part of the scope).
The expected value of your transactions (mostly in case that you integrated Odoo with another system).
In this case, the general rule of thumb should be to take a thorough look at your implementation and make the decision based on specific needs. Port Cities has a dedicated server team who would be delighted to discuss your Odoo project's infrastructure requirements and server specifications. Contact us to find the best hosting solution for your Odoo system.